We receive free products and receive commissions through our links. See
disclosures page
.
Yoga practitioners who wish to dive deeper into the structures of the body, including the muscles, bones, joints, nerves, and connective tissue, will delight in this beautifully designed book, Anatomy and Yoga: A Guide for Teachers and Students, by Ellen Saltonstall.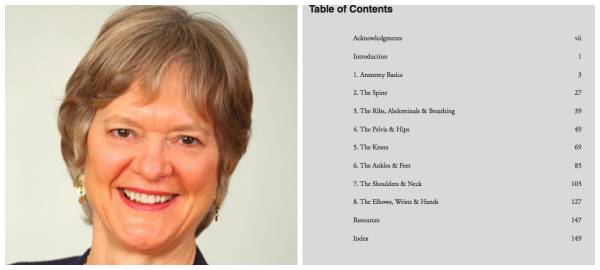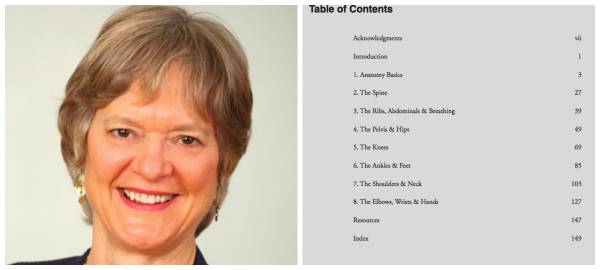 This text provides a brilliant tour of the anatomical body in a practitioner-safe, user friendly format, rich with illustrations and guides. Ellen's core mission for her writing is to educate yoga students and teachers in the topics of anatomy, physiology, therapeutics, and to improve health and wellness for everyone.
Ellen is an accomplished author of two books with Dr. Loren Fishman including Yoga for Arthritis, 2008, and Yoga for Osteoporosis, 2010, both published by WW Norton. She also has published articles in Yoga Journal, the International Association of Yoga Therapists, and Topics in Geriatric Rehabilitation.
In this most recent book, Ellen provides a clear, comprehensive, go-to text for anyone interested in how the body moves and works with a useful overview of human anatomy. This highly recommended resource is essential for yoga beginners, teacher trainees, and seasoned yoga teachers alike.


What We Like About This Book
The eight chapters included in this book each have multiple, expertly drawn illustrations of muscle, bone, tendons, joints, and more. Each chapter includes a complete exploration of definitions and discussions pertaining to body structures in anatomical language and user friendly, everyday language for all levels of readers.
Included in each chapter is a "Try This Section" where the author encourages the reader to see their anatomy in motion as they perform a yoga posture or movement in real life. The chapters are broken into natural segments by each major body part including: Anatomy Basics, The Spine, The Ribs, Abdominals & Breathing, The Pelvis & Hips, The Knees, The Ankles & Feet, The Shoulders & Neck, and The Elbows, Wrists, and Hands.
Overall we found this book to be an especially useful text for yoga teacher trainees and students. The chapters also end with a list of study questions to accompany each topic discussed. The book encourages a critical thinking approach to learning about, understanding, and mastering one's body structures. The book is skillfully crafted so that it could transition into a required reading text for fitness professionals and yoga instructor trainee programs.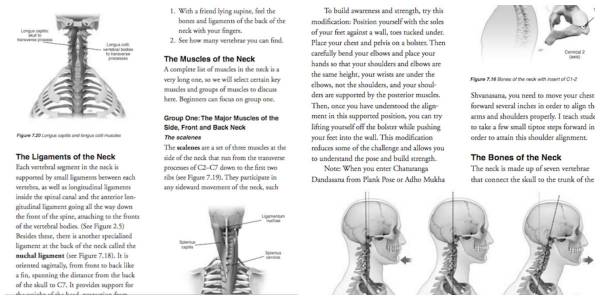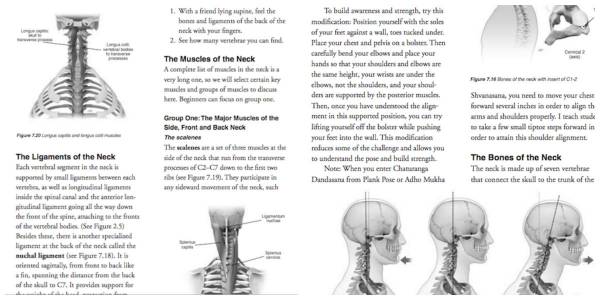 We Recommend This Book
This book presents anatomical information in user friendly format with chapters segmented by each major body part. Expertly drawn illustrations, yoga posture references, movement exercises, and tips make this book a highly recommended resource for a safe yoga practice. The book demonstrates a skillful, high level approach to teaching the complexities of anatomy for fitness enthusiasts and yogis of all levels. This is a highly recommended addition to any fitness and yoga library.


Bring mindfulness to your life: