EDITOR'S NOTE: Welcome to the athlete journal of CrossFit trainer and masters athlete Patrick McCarty. Patrick competed in the 2011 Reebok CrossFit Games in the 45-49 age bracket and has his sights set on the Games again this year. Follow Patrick's journals here every Wednesday.
Athlete Journal Entry 15: 6/5/2013
Chris Spealler did not make the 2013 CrossFit Games. He was in the top three almost all weekend until the final workout when Zach Forrest took second place to Speal's seventh, creating a spread of five points that resulted in Forrest overtaking Spealler.
One of the comments on the CrossFit Games website says this:
"A RIDICULOUS JUDGE at the Spealler dumbell excercise event? YES. Never let him judge again, not even a neighborhood fund raiser. A judge who is overly harsh RUINS the sport of CF competition. CF HQ, are you LISTENING ?… If the CF world knows anything about Spealler and Akinwale, we know they both do things right and exceptionally well. THROW THE BAD JUDGES OUT – – PERMANENTLY."
Well, we don't know that, actually. Last year Chris was the beneficiary of some extremely generous judging in the 2012 Regionals during his "Diane" performance, and while it's a very slippery slope to criticize a cultural icon like Spealler in this sport, it may well be that he went back to the games the wrong year – 2012 instead of 2013. As far as I see it, it's a push.
I hope that the backlash against the particular judge who was no-repping Spealler on workout four does not catch fire. Two years ago, A.J. Moore lost out on what was a sure bid to the 2011 Games due to roughly 60 no-reps on kettlebell swings. The backlash against the judge was swift and harsh. There were accusations that she was an HQ insider, that the judges were switched last minute intentionally, that OPT athletes were being judged more harshly than others, and so on. I cringed at some of the vitriol directed toward this person.
Don't Blame the Judges
I have judged at regionals, and I can tell you first hand it's a thankless, horrible job. Judges are volunteers, who get a shirt out of the deal, at best. Most are athletes at local boxes, not all are L1 certified, and few are truly prepped. So if Chris Spealler is not going to the CrossFit Games this year, the last person who should be tagged with blame is the judge. We love to throw out the phrase "the judging was horrible!" but frankly, it's set up to fail.
Judging CrossFit events carries with it some inherent problems – the first of which is that the movement standards tend to be extremely subjective. If you ask ten judges to define "show control at the top" or "control the dumbbell on the descent" I will bet you will get ten different definitions. Ask ten judges to watch a Games-level athlete doing rapid-fire front squats at just barely below parallel and you will likely get a variety of calls. These are not highly trained, professional umpires calling balls and strikes once every three minutes. They are volunteer part-time athletes watching multiple reps go by every few seconds. It is very, very hard.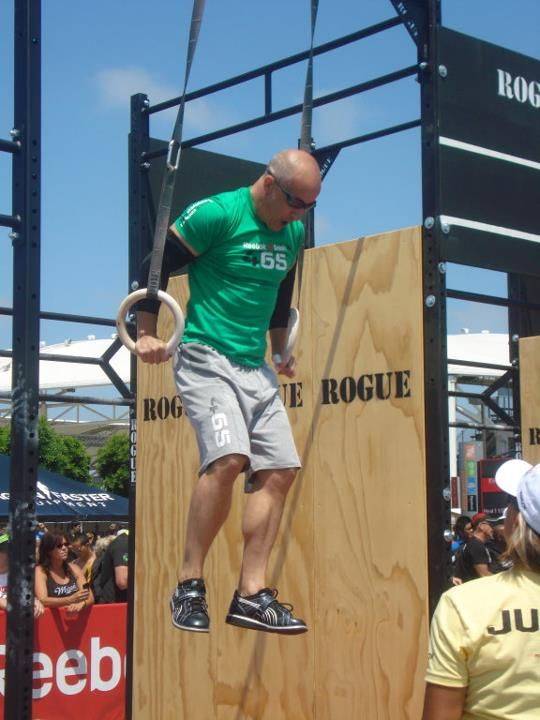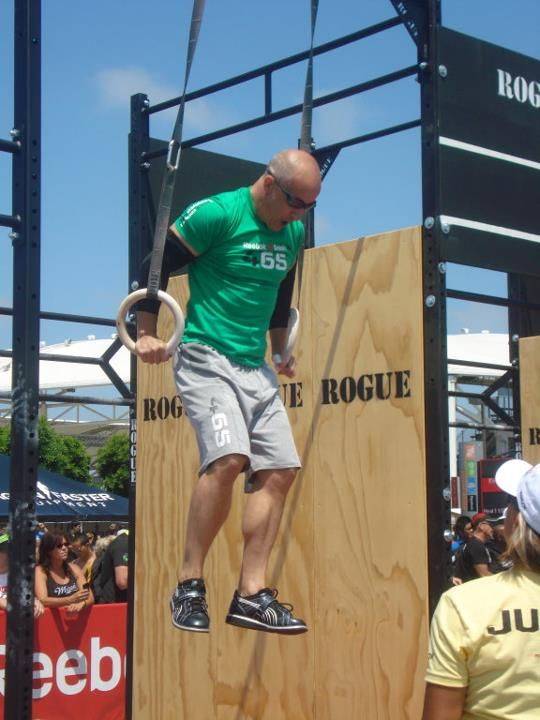 The solution here is to simply create a competition where there is very little, if any room for interpretation. A perfect example is the 2012 CrossFit Games "double banger" WOD. Pick up a hammer and bang an apparatus from here to there. There is literally no room for interpretation. Pick up a stone and place it on a pedestal. Move a sled past the line. Climb the rope and touch the beam.
But to judge butterfly pullups while standing on the ground looking up at an angle? Get real. It can't be done with accuracy. Until some engineer comes up with laser precision digital judging, "Jackie" will be a bad workout for the CrossFit Games.
What Can We Do?
Until CrossFit HQ programs everything that can be judged objectively, there is only one thing we athletes can do if we don't want the judging to be a factor as to whether we move on – and that is to be so far inside the safe zone, that a few bad reps won't matter.
What I mean is this: In Norcal, Jason Khalipa finished regional competition with 9 total points. Second place Neil Maddox had 27, Garret Fisher had 29, and fourth-place finisher Marcus Filly had 56 points. Jason was not on the bubble like Spealler was all weekend. By being so far inside the safe zone, Khalipa could have afforded a few no-reps and still have run away with the Norcal region.
Think of the Open the same way, but only slightly in reverse. If you are on the bubble at nineteenth or twentieth place in the masters division, someone else can take this away from you with a performance that includes poorly judged, gimme reps. But bury yourself in the top five, and you will never have to worry about judging issues.
Chris Spealler wasn't inside the safe zone. The judge did what he thought was correct under the circumstances. And, as a result, Zach Forrest is going to Carson.