Schedule of CrossFit Athlete Journals:
Mondays – Ingrid Kantola
Wednesdays – Travis Holley
Sundays – Michael Winchester
Travis Holley – Athlete Journal 5/9/12
(Read Travis's Bio here)
It's been over a week now since the South Central Regional competition and the couple days off were nice, but now it's time to get back to work! In fact, we used those recovery days to contact one of CrossFit's biggest names in elite level coaching, Rudy Neilsen of Outlaw CrossFit. We basically threw out that the CrossFit Central affiliate team was in need of a coach and asked if he would be interested in the job. This is a major step for CC due to the fact this is the first time we've ever looked outside our own coaching staff for programming and coaching.
So, why Rudy? Well, for those of you who don't already know about his proven track record for being able to consistently produce Games-level CrossFitters, let me fill you in. It is week two of six in which regions all over the world will be testing their athletes and finding out who is worthy of going to the Games. In just the first two weeks of regional competition, Rudy had four of his athletes qualify for the big show! And, he's not done yet. He still has several athletes who have yet to prove themselves at regionals, but if these first couple weeks have been any sign, hiss Games athletes list will be growing.
Here is his take on the first two weeks of competition.
So, beside the fact he has a sick beard, you cannot deny he is doing something right with his training methodology – and that is why we knew we had to have him as our coach!
After figuring out all the logistics for something like this to work, Rudy quickly booked a flight to Austin to see us train in person to get a better feel for what was needed. Monday was the first day with him in the gym and the energy in the gym was outstanding! Rudy wrote a nasty little workout that would give him a very detailed insight in to how we worked as a team creating strategies, how we worked as an individual functioning on a team, our fitness level and our strength.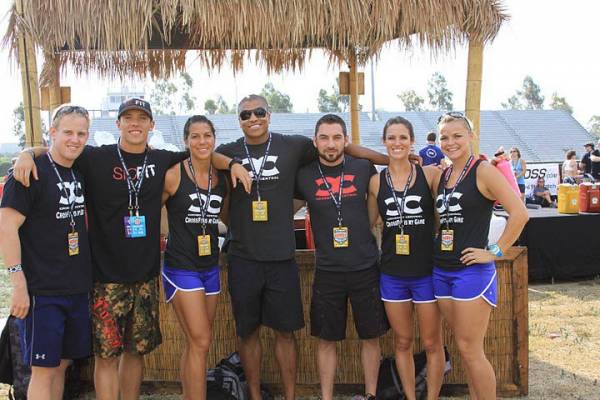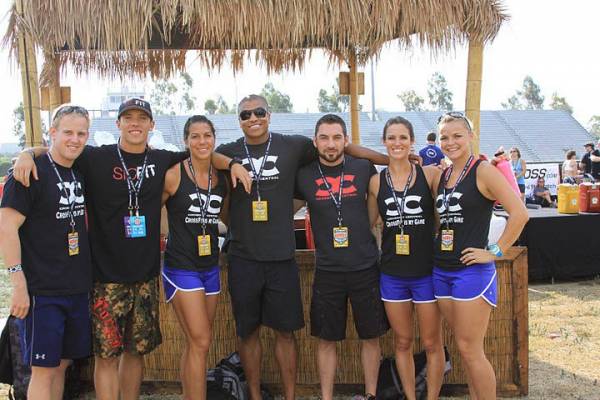 All-in-all, I was extremely impressed with his programming and the fact the workout was designed for a specific function that it accomplished perfectly. We are scheduled to workout again Tuesday at 1:00pm and again at 7:00pm for a "lifting session" as he is calling it. (By the time you read this, this will have occurred already) The 1:00pm will most likely be designed to test the team's ability to work together and create effective strategies quickly, as well as display the team dynamic. The lifting session is what I'm really looking forward to, though. I am stoked to see what he has up his sleeve.
In general, Rudy has already painted a picture of what we will be focusing on leading up to the Games. Obviously I don't want to leak our secrets, but just know we will be focusing on getting stronger and more efficient with our lifts. To put it simply, we are doing less metabolic conditioning and more lifting, which, if you know me at all, has me JACKED!
I can't wait to see wait to see what the coming weeks have in store for the CrossFit Central team, but I know with OUTLAW at the helm, we will be functioning at a new and previously untapped capacity.
In OUTLAW we trust!
For more on The Outlaw way, check out this article that lays it all out.