We receive free products and receive commissions through our links. See
disclosures page
.
Black Friday can be one of the most exciting days of the year for fitness junkies, especially those who train at home. Throw in Cyber Monday, too, and you have even more chances to stock up on the best home gym equipment without paying full price. Even if you don't have a home gym, you can find Black Friday gym clothes sales or discounts on recovery tools, supplements, and more.
Whether you're shopping for yourself or a relative who's been dropping hints about wanting a new barbell or weightlifting belt, the Breaking Muscle team has you covered. We've curated a list of the best Black Friday fitness deals from our favorite brands, so you can spend less time researching and more time checking off your or your loved ones' wishlists.
We'll update this page daily as new information rolls in, so bookmark this page and keep checking back for the latest deals on all of your favorite gear.
Featured Black Friday Fitness Deals of 2023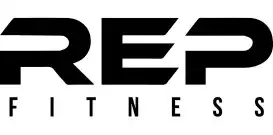 REP Fitness
Get 5% off your entire cart for purchases over $1,000; 7% off your entire cart for purchases over $2,000; or 10% off your entire cart for purchases over $3,000
Get Deal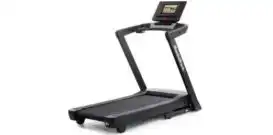 NordicTrack
Up to $700 off select cardio machines. NordicTrack may offer a refund for the price difference if you buy an on-sale item and the price drops again throughout November
Get Deal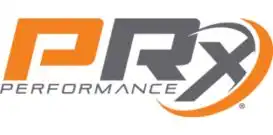 Best Black Friday Deals on Strength Equipment
Whether you've got your eye on squat racks, barbells, kettlebells, or dumbbells, Black Friday is a great time to stock up on strength equipment. We've compiled a list of brands offering the best deals on items to help you build muscle and get stronger this holiday season.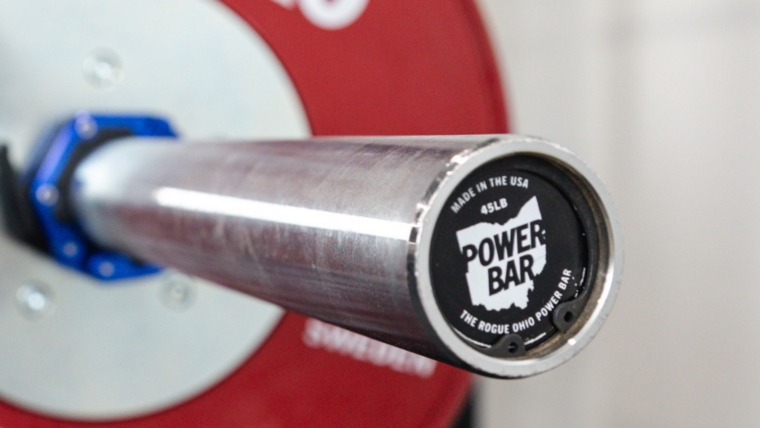 Again Faster: Equipment up to $500 off; select apparel half off
Bells of Steel:

November 17 through December 2:

Get 10% off when you spend above $1,000 before tax/shipping
Get 15% off when you spend above $2,000 before tax/shipping
*promotion stacks with Home Gym Builder & custom sets
Up to 50% off select items

November 23:

Save 20% on Nuobells (Standard, Black Out, Green, Blue, Pink, and Ash)

Additional flash sales on select items November 24 through November 27

Bowflex: Early Black Friday deals:

Revolution Home Gym: $600 off plus free shipping
Xtreme 2 SE Home Gym: $500 off plus free shipping
PR3000 Home Gym: Free shipping
SelectTech 552s: $80 off plus free shipping
SelectTech 1090s: $200 off plus free shipping
SelectTech 840 Kettlebell: $30 off plus free shipping
SelectTech 2080 Barbell With Curl Bar: $150 off plus free shipping

ChopFit: Get 40% off everything plus free shipping in the U.S. on all orders
DMOOSE: 60% off doorbusters sitewide; up to 50% off supplements, boxing gear, bundles, accessories, and weight training equipment (promotions run November 15 through November 30)
Eleiko: (valid now through November 28)

25% All gear and apparel – Valid with the free shipping over $75 offer
30% XF Bumpers
40% Grip Plates
40% Black Sport Training Plates (KG & LBS)
40% Black Change Plates (KG & LBS)

Flybird Fitness: Black Friday Doorbusters: Up to 25% off adjustable dumbbells, curl bars, and more
Force USA: Receive a free Olympic barbell with an All-In-One Trainer purchase plus free shipping. Force USA is also offering 0% APR financing through Affirm.
Fringe Sport: Up to 50% off select items
Get RX'd: Up to 40% on select barbells, benches, racks, sandbags, storage systems, sleds, kettlebells, dumbbells, and bumper plates
Gorila Fitness: "November Hunt" weekly deals
GORUCK: Early Black Friday: Significant discounts on shoes, ruck packs, sandbags, and more
Griffin Fitness: Up to 40% off select weight plates, benches, racks, and rack attachments
Gungnir: Up to 25% off select items
Hyperwear: 15% off weight vests, battle ropes, sandbags, and more. Get an additional 5% off sale prices that are 20% off using code MUSCLE (code is valid November 20 through November 27)
Iron Bull Strength: Up to 70% off gear, equipment, and more
Iron Neck: Save up to 33% on Iron Neck, plus discounts on resistance band sets, training programs, and apparel during their Early Black Friday sale
JAYFLEX: 20% off plus free shipping sitewide with code blackfriday
Life Fitness: Free shipping on everything, including free white glove delivery and install on larger equipment; up to 50% off strength equipment (promotion runs November 13 through November 27 and is available while supplies last)
MX Fitness: Early Black Friday: Save up to $300 + free shipping
Nike Strength: Save $150 on select bundles and get discounted shipping on select barbells, dumbbells, and kettlebells
PRx Performance: Up to 10% off racks and up to 5% off benches throughout the month of November
REP Fitness: Black Friday Cart Discount (valid through November 27)

$1000+: 5% off cart
$2,000+: 7% off cart
$3,000+: 10% off cart

Rogue Fitness:

Add 5 or more qualifying items to your cart and those items ship for $5
Hundo Pricing: the more weight you purchase the cheaper the price per pound
Hot Deals: dropping throughout the month

Snode: Get 30% off the Snode Adjustable Dumbbell Cast Iron Flexbell Stand with the code BM30. See below for additional coupons (all promotions valid from November 1 through November 30):

Use the code FREESTAND for a free Steel Stand (worth $209) with a purchase of the AD80 adjustable dumbbells (limited to the first 300 sets).
Use both BUNDLE and 15OFF codes to save $139 on the AD80s and the All Cast Iron Stand bundle purchase.
Use code 15OFF on all products sitewide (except the AD80s), like the Smith machine, stands, rowing machines, bikes, magnetic adder weights, and benches, to get 15% off.

Titan Fitness: Doorbuster deals every day leading up to Black Friday
Torque: Early access: 5% off purchases up to $999; 10% off purchases between $1,000 and $2,999; 15% off purchases $3,000+
PowerBlock: Early Black Friday Deals: Up to $300 off select bundles
RitFit: Buy more, save more now through November 15
TRX: Bundle and save 15%
Vulcan: Buy more, save more: Tiered discounts from 10 to 15% off; locked discounts of up to 30% off; free shipping on power racks, barbells, bumper plates, and orders of $5,000+
X3 Bar: Early Black Friday: $150 off the X3 bar
Best Black Friday Deals on Supplements and Nutrition
Running low on your favorite protein powder, creatine, collagen, or greens powder? Stock up your pantry with the best Black Friday and Cyber Monday supplement deals below.
Best Black Friday Deals on Smart Home Gym Equipment
Smart home gym equipment usually isn't cheap, but you can save some cash by waiting until Black Friday to make your purchase.
Best Black Friday Deals on Cardio Equipment
Why wait until the new year to start tackling your fitness goals? Get a head start on improving your stamina and endurance with our favorite Black Friday sales on treadmills, rowers, ellipticals, and exercise bikes.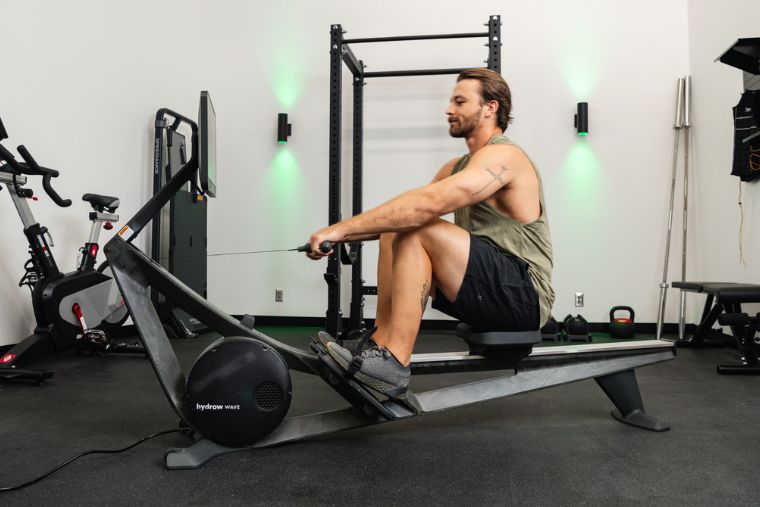 Assault: (all deals valid November 22 through November 27)

Pro X – $599 Sale Price ($300 off)
Pro Rower — $599 Sale Price ($400 off)
Pro Runner — $2799 Sale Price ($200 off)
Elite Bike – $1,299 Sale Price ($200 Off)
Elite Rower — $1,299 Sale Price ($200 Off)
Elite Runner — $3,799 Sale Price ($200 Off)
$200 off all treadmills
Up to $300 off bikes
Up to $400 off rowers

Aviron: Up to $500 off + FREE shipping (deals valid through November 30)
Bowflex: Up to $500 off plus free shipping on select cardio machines
CAROL Bike: $200 to $250 off all bike orders with the code BREAKING (promotion runs from November 10 through December 1)
Diamondback Fitness: $500 off all cardio machines plus free shipping. Diamondback Fitness is also offering 0% APR through Affirm.
Echelon: Up to $1,625 off premium equipment with free shipping plus receive 15% off gear and apparel
Ergatta: Save $500 on your Ergatta Rower with code BF500. Coupon automatically applied at checkout.
Horizon Fitness: Get an extra $100 off all Studio and Go Series treadmills using code CYBER100; get 50% off the 5.0IC and 7.0IC Indoor Cycles and the EX-59 Elliptical using code HALFOFF50; Get a free mat with the purchase of a 5.0U or 5.0R bike from Horizon Fitness using code CYBERMAT (offers valid November 27 through December 2)
Hydrow: Save $450 on the Hydrow Wave rower and $500 on the Hydrow rower (deals start November 8)
Life Fitness: Free shipping on everything, including free white glove delivery and install on larger equipment; up to 40% off cardio machines (promotion runs November 13 through November 27 and is available while supplies last)
LIT Method: Black Friday Blowout Sale: Up to $800 off holiday bundles including the LIT Strength machine and accessories
NordicTrack: Up to $700 off select cardio machines, plus a price match guarantee: if you purchase a product on sale from the NordicTrack website, and the price drops further during additional Black Friday sales, you may be eligible for a refund of the price difference.
ProForm: Up to $500 off select cardio machines
Sole: Up to $200 off treadmills; up to $200 off ellipticals; up to $200 off exercise bikes; $100 off strength equipment
Sunny Health & Fitness: Up to 80% off cardio and strength products; sign up for an additional 15% off (starts November 16)
Yosuda Bikes: 15% discount using the code YSD15 at checkout (now through November 30)
Best Black Friday Deals on Apparel
If you're like me, you have way too many gym clothes and shoes — but that doesn't mean you can't treat yourself to more if you have the budget. Here are the top deals we've found on gym apparel and training shoes.
Best Black Friday Deals on Recovery Tools
When you work out hard, you'll get sore from time to time. Take advantage of Black Friday deals to save money on massage guns, saunas, and other recovery tools so you can find relief from achy muscles and get back to training.
Other Black Friday Fitness Deals
Looking to earn a personal training certification so you can start a new career in 2024? Or perhaps you want to train one-on-one with a coach for more accountability? Maybe you need to protect your floor from all the weights you'll be throwing around in your newly outfitted home gym. Check out the Black Friday sales below for even more fitness-related deals.
How to Find the Best Black Friday and Cyber Monday Fitness Deals
Shop Early
For the past couple of years, Black Friday hasn't been just one day. Brands start offering deals as early as November 1 and run promotions and flash sales all month long. It's worthwhile to start making your fitness wishlist as soon as possible. Otherwise, the item you want may be out of stock by the time Black Friday arrives.
Additionally, some companies offer their biggest and best deals for a limited number of hours on Black Friday. Hard as it may be to wake up early after a day of eating and lots of family time, it can be worth it to score major discounts on barbells, kettlebells, rowers, and more.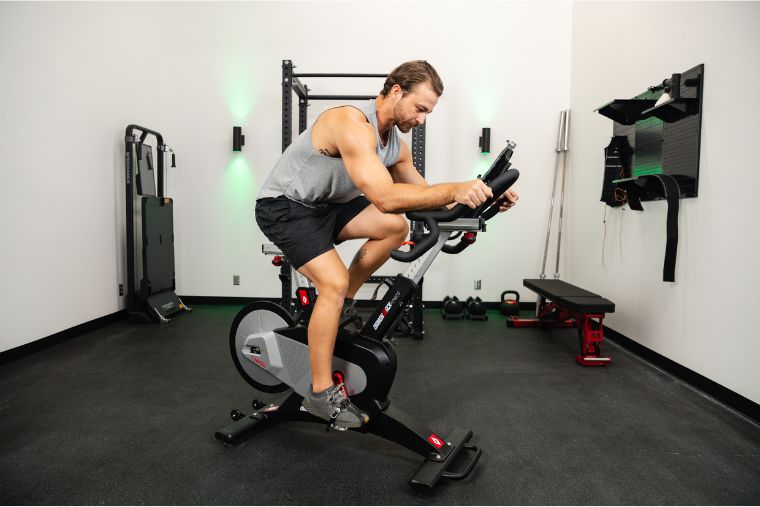 Research Pricing History
A common tactic amongst retailers is to jack up the prices of big-ticket items right before Black Friday and then offer discounts on the increased price. Ill-informed consumers may think they're getting a good deal. In reality, they're actually not saving much money at all. The discounted price usually ends up being close to the original price.
In the weeks before Black Friday, monitor the price of your desired items. You can set price alerts with mobile apps and browser extensions like Karma. Camelcamelcamel is a good resource for price-tracking items sold on Amazon. With these tools, you'll be able to determine if you're getting a legitimately good deal on Black Friday.
Research Brands and Products You Have Your Eye On
It's easy to get caught up in the excitement of seeing fitness equipment available for hundreds of dollars off the original price. But researching the brands and the specific products you want and reading the fine print can save you some major headaches later on.
Start by checking the company's return policy. Significantly discounted items may be listed as "final sale," meaning you won't be able to return them. Additionally, some companies will make you pay to ship the item back to their warehouse and may even charge a restocking fee. These costs can be hundreds of dollars, depending on how large and heavy the item is.
Also, review the brand's warranty. Any respectable fitness brand will offer extensive warranties so that you don't have to pay to replace the item if it gets damaged. Companies that sell lesser-quality items may only offer short-term warranties because they know the product likely won't last long.
Lastly, think carefully about the features you want in your home gym equipment. For example, some cardio machines like treadmills and exercise bikes can be super basic with tiny monitors that track minimal workout metrics. Or they can include lots of high-tech features, like touchscreen monitors and streaming capabilities. How advanced or rudimentary you want your equipment to be will depend on what motivates you to work out consistently.
If you're not sure where to start when putting together your shopping list, let Breaking Muscle guide you. It's our job to test, research, and curate items from the most reputable brands in the industry, so you can trust our reviews:
Install Browser Extensions for Coupon Codes and Cashback Rewards
Speaking of browser extensions, you may want to sign up for one that offers cashback rewards at various online stores. One of the most popular ones that I can personally vouch for is Rakuten. When you make a purchase on a participating retailer's website, Rakuten gets an affiliate commission based on a pre-determined percentage. Instead of keeping that commission, they share it with you.
Many companies also increase the percentage you get back for Black Friday and Cyber Monday. A brand that normally offers two percent cashback throughout the year may increase it to 10 percent for these two days.
The one drawback of Rakuten is that it only pays out commissions once every quarter. If you want more immediate savings, try the Capital One Shopping or Honey browser extensions. During checkout on participating retailers' websites, Capital One and Honey will search for the best coupon codes and apply them to your order.
Sign Up for Emails and Texts
It's common for companies to offer exclusive deals only to customers who opt into emails and texts. If there's a piece of fitness equipment you really want, I recommend signing up for email and/or text alerts from the company. If you're searching for the best Black Friday squat rack discounts, for example, you'll be one of the first to know when the rack you want goes on sale. You can also ensure you get your desired item before it sells out or the brand stops running a promotion on it.
FAQs
When is Black Friday this year?
Black Friday is November 24, 2023.
What fitness equipment goes on sale for Black Friday?
Black Friday gym equipment deals include items like treadmills, ellipticals, exercise bikes, squat racks, barbells, dumbbells, and kettlebells. We've also seen discounts on smart home gym equipment. For example, the Tonal Black Friday deal includes $500 off, plus an additional $200 off with the code BRMSP4BFR through December 4.
Does REP Fitness do Black Friday?
For Black Friday 2023, REP Fitness is offering daily deals of up to 10% off select pieces of equipment.
Is Black Friday the best time to buy a treadmill?
Black Friday can be a great time to buy a treadmill. Popular brands like NordicTrack and Sole offer sales throughout the year, though they typically offer the biggest discounts around Black Friday and Cyber Monday. Additionally, you may be able to score a sweet iFIT Black Friday deal if you have a treadmill that requires an iFIT membership.
Does Rogue Fitness have Black Friday deals?
The Rogue Black Friday deal is typically a month-long event called "Matte Black Friday." For 2023, Rogue's Matte Black Friday event will include Hot Deals on select items throughout the month of November and "5 for $5," where adding 5 qualifying items to your cart will grant you $5 shipping. The event also includes hundo pricing, where the cost of shipping decreases as you add more weight in products like kettlebells and bumper plates to your cart.

Does Peloton do Black Friday sales?
In the past, Peloton has done Black Friday sales. In 2022, they offered deals on apparel and discounted their bikes and treadmills. They also offered free accessories, like cycling shoes and workout mats, with the purchase of a bike or treadmill. We will provide more details on their 2023 Black Friday sales when they become available.
Do the Nuobell dumbbells go on sale for Black Friday?
In 2022, SMRTFT (the brand that manufactures Nuobells) offered 20% off for Black Friday. Nuobell Black Friday deals for 2023 have not yet been released, but we will update this page as we receive more information.