We receive free products and receive commissions through our links. See
disclosures page
.
FitFusion is a workout database accessed online and presented by Jillian Michaels. The site provides a range of videos from famous trainers. There are hundreds of videos available with search options to find the type of workout you are looking for. There is also an option to search for workouts by modality or target area.
The Format of FitFusion
The videos are arranged by trainer, type, or collection. There is also a reference section with documentaries. The videos can be streamed or downloaded for offline use. They are compatible with iOS, Android, Roku, Amazon Fire, and Chromecast. FitFusion offers a seven-day free trial when you register with a credit/debit card. The cost is either $9.99 per month or discounted to $89.99 when you pay for a year in advance. They say that the subscription can be canceled at any time.
I tried a variety of videos and they are all high quality—some have options to scale the workout if needed. There are about 30 different trainers with varying numbers of videos. Jillian Michaels appears to have the highest number of videos and the remainder of the trainers have between two and 20 videos, depending on who it is.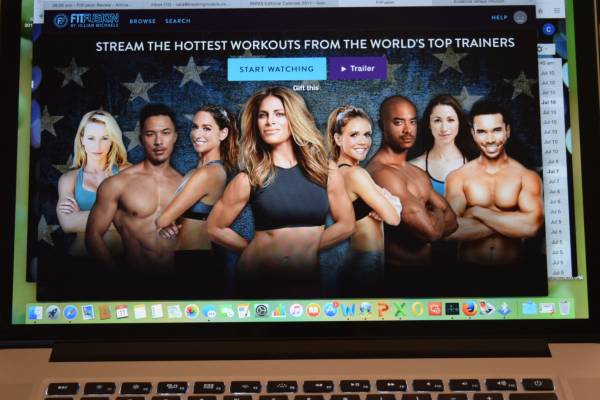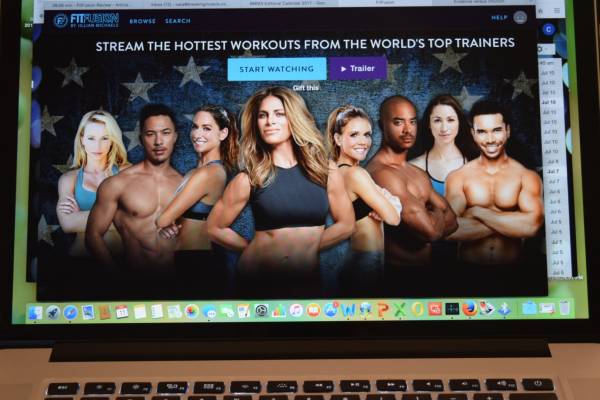 Overall, Thumbs-Up
I thought the site was user-friendly and functions well. I had no trouble streaming any of the videos. It's hard to tell whether new videos are added periodically or if the database remains the same for months on end. For $9.99 per month with the ability to cancel anytime, it's an affordable choice. If you're someone who really likes a specific type of workout, some of the video workout types have low numbers, so the potential to become bored with videos of one particular type is definitely a consideration when paying a monthly fee.
I give FitFusion a thumbs-up overall. If you only want a subscription site for a few months, this is a good choice. If you want long-term training, this site may not have enough for you unless you are okay with doing the same workouts over a longer period of time. It does have more variety than just a couple workout tapes, but it may not have enough for someone looking to meet specific goals.
That being said, if someone is new to working out, or hasn't done any type of physical activity in a while, these videos would be excellent to use in order to get moving. With repeated use, some of these videos could work well for fat loss and strength gain for someone who doesn't have access to a gym, travels frequently, or wants an affordable option to work out at home with minimal equipment.
Fit Fusion At a Glance
Features
Online access or download option

Can be accessed from most device

Has a variety of trainers/workouts

Price
$9.99 per month/$8.99 per year