Halloween is coming up soon, and it's predicted to be a record-breaking year. According to the most recent calculations by the National Retail Federation, 7 out of 10 Americans will spend an average of $80 per person on Halloween celebrations. When it's all said and done, estimated total costs for the nation add up to $8 billion. Where does most of that money go? Candy. Last year, Americans spent a record $2.3 billion on candy, and the numbers are expected to go up this year.
As a parent, I feel it's important to be health-conscious without acting out of fear. This is particularly important during the holidays. If a well-meaning person hands my daughter a Snickers bar, I want her to graciously accept it and not cower in fear or scold the giver for being unhealthy. During the candy-ridden months of October and November, more than anything I want my children to learn that what they put in their bodies should be good. I don't want to simply brainwash my children that candy is bad, but rather encourage them to choose the better options out there.
Nevertheless, whoever said "Ignorance is bliss" was onto something. Since I started learning more about nutrition, and particularly its importance during childhood, I do admit I get disturbed sometimes when I see the person in front of me with a shopping cart full of candy corn and Butterfingers. Or consider this fun Halloween fact: "An average Jack-O-Lantern bucket carries about 250 pieces of candy, amounting to about 9,000 calories and about three pounds of sugar." That fact makes me want to ban Jack-O-Lantern buckets, and they don't even cause cavities.
And so this year I've decided to just crash the candy party. I'm not going to hand it out this year. I always have, but it was really out of guilt and wanting to be like all the other parents. This year I'm going to be the health nut in the neighborhood and hand out something relatively healthy. My hope is that the dear children who come to our door will be thrilled with my eco-friendly delights, but I also accept that they may scoff at them (as I would have at their age). If you want to join in the revolution, check out this list of alternative trick-or-treat hand outs from Green Halloween. Some of them are a bit extreme (seashells and acorns??), but I found several ideas that certainly beat the alternative.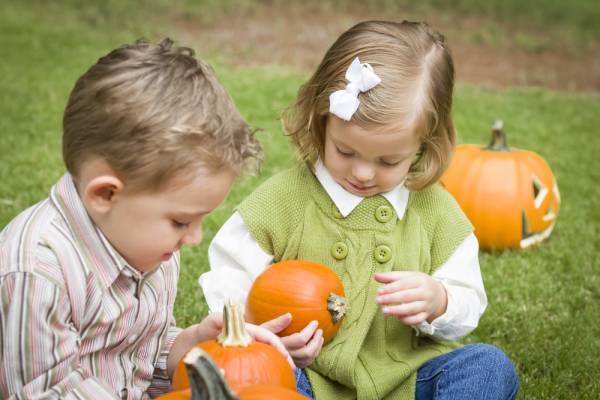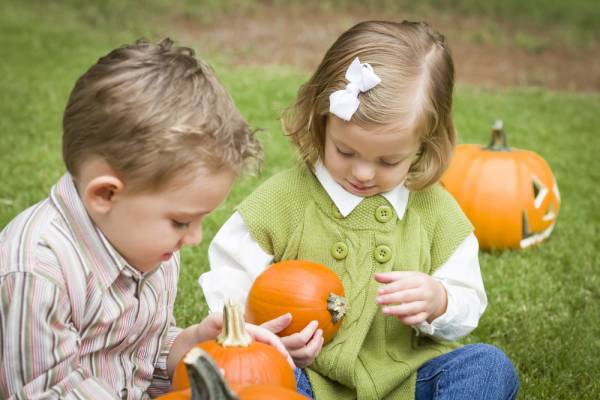 Of course, you can always opt out of trick or treating altogether. We've never taken our kids trick-or-treating, although the pressure is on now that they're getting a bit older. Really my husband and I are just big kids ourselves and like to stay in and carve pumpkins around the bonfire. There are some great traditions associated with Halloween that don't include artificial colorings and refined sugar. In fact, trick-or-treating and candy binging are relatively new Halloween customs. Some of the most ancient traditions incorporate the much less offensive members of the Cucurbitaceae family: pumpkins.
Our family welcomes pumpkins with open arms. Not only are they healthy, but they are also a perfect complement in sweet Halloween treats. Yes, I said 'sweet' and 'treats'. Maybe someday I will be such a health nut that I don't even eat pumpkin pie during Halloween, but I don't see that happening any time soon. Nevertheless, you don't have to use the refined stuff to get good results. In fact, thanks to some great healthy bloggers out there, this year we've been pleasantly surprised with several recipes that don't even contain gluten. Here are some of our favorite pumpkin recipes, some sweet and some savory, that I'm making this year to celebrate the season with my family: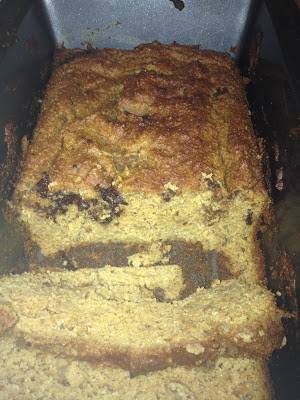 1. Pumpkin Banana Chocolate Chunk Bread (via Lauren Brooks)
Pumpkin, banana, dark chocolate, and made with almond flour so it is gluten-free. I thought the amount of agave in this recipe was perfect. I used pureed fresh pumpkin instead of canned, since I had a huge batch already prepared. I won't say how long this lasted in my house.
2. Pumpkin Cheesecake (via Wellness Mama)
Okay, so maybe it's a stretch to call this healthy. Still, I'd rather my children look forward to eating this on Halloween night (which is when I plan to make it) than the Jack-O-Lantern full of candy.
3. Pumpkin Butter (via Paleo Parents)
Who knew pumpkin butter was so easy to make? All you need is roasted pumpkin, apple juice, and pumpkin pie spices. This pumpkin butter also makes a great gift. Spread it on pumpkin bread for a decadent Halloween treat.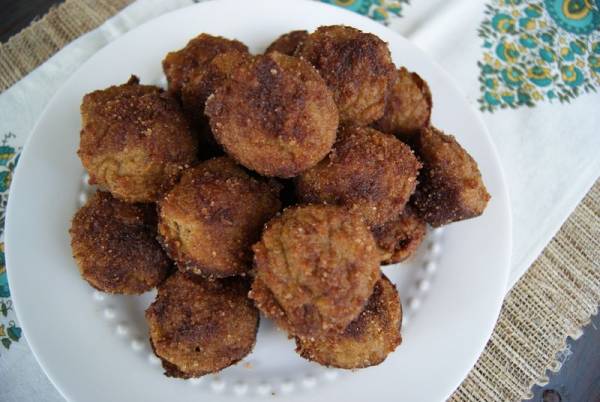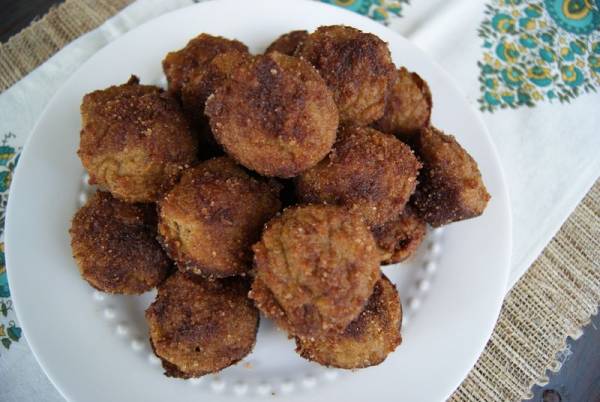 4. Amazeballs (via Rubies & Radishes)
The title is accurate – these are amazing! My children love the fact that they are small and resemble those less healthy pumpkin poppers you can get at less healthy establishments. As a bonus, they're easy to make and they're also gluten-free!
5. Creamy Pumpkin Curry (via Everyday Paleo)
When we lived in Belgium, the main attraction during Halloween and fall was pumpkin soup. The vendors would sell cups of it on the street at the market, and although I was skeptical at first, it quickly became a fall favorite. I love this twist on the classic from Everyday Paleo, ideal for families who like soups and also have a taste for curry.
How are you celebrating Halloween this year? And if you know any other great recipes, please share!