Traver Boehm is a CrossFit coach, acupuncturist, performance nutrition specialist, and martial artist. In other words, he knows a lot of stuff, and fortunately he is generous with his knowledge. Here are 10 of Traver's videos on a diverse assortment of skills, including double unders, burpees, the squat, and meditation.
Breaking Muscle Video: How Not to Suck at Double Unders
The double under is one of the more frustration inducing aspects of CrosssFit. This video will give you some of the best ways to approach and conquer this movement.
Breaking Muscle Video: How to Wall Ball (And Not Hate It)
Wall ball is one of the staple exercises in CrossFit. It's also one of the most hated. This week let's go over the movement basics. When we break it down, it's not so bad. Really.
Breaking Muscle Video: The Hook Grip
The hook grip is an essential tool to have in your arsenal for heavy weightlifting and powerlifting. But it doesn't feel so good! Learn the why and how of hook grip in this video.
Breaking Muscle Video: Knees-to-Elbows & Toes-to-Bar
This Breaking Muscle video outlines the proper way to execute both knees-to-elbows and toes-to-bar. Included are tips for speed and linking multiple reps together!
Breaking Muscle Video: A Real Live Acupuncture Session
Have you never done acupuncture and wonder what it's like? Maybe you've done it, but don't don't totally understand it? Check out this video of an actual acupuncture session.
Breaking Muscle Video: The Burpee
The infamous burpee! The burpee is an integral bodyweight and CrossFit movement. This video shows you how to do them properly and QUICKLY.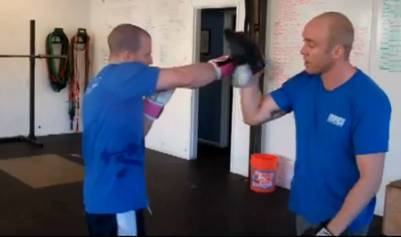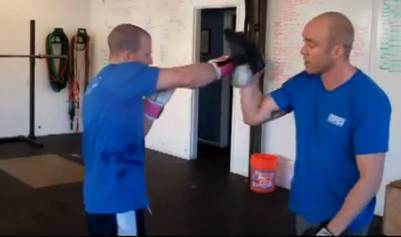 Breaking Muscle Video: How to Hold Pads For Boxing
Holding pads in boxing is not only important, but it's a lot of fun…when done properly! Learn how to do it safely and with good technique.
Breaking Muscle Video: Kipping Pull Up
The kipping pull up is one of the most fundamental movements in CrossFit. This video breaks down the three main aspects for learning the movement in a simple fashion.
Breaking Muscle Video: The Squat
The squat is the most fundamental movement in CrossFit as well as Olympic lifting. Here's a quick video outlining proper squat form.
Breaking Muscle Video: How To Meditate, For Beginners
Meditation is a simple as it is misunderstood. This video talks about some of the fundamentals of meditation with insight into common problem areas. Enjoy!