We receive free products and receive commissions through our links. See
disclosures page
.
Meet Mele, the all-natural meal replacement shake that is packed full of taste and nutrients, including a blend of fruit, veggies, nuts, and grass fed whey protein to fuel your fitness. Mele, pronounced "meal," is an all-natural meal replacement shake for athletes on the go.
Mele is available in three flavors: rawberry, supergreen, and coconut. We tested the rawberry flavor mixed with water in a shaker bottle. We also tested the shake blended with coconut water, yogurt, kale, and ice. The rawberry is flavor tastes like a strawberry, banana, and raspberry shake. The shake powder mixes well with cold water and a simple shaker bottle. We really enjoyed the shake mixed in the blender with ice, kale, greek yogurt, and coconut water for a smoother and creamier taste.
Breaking Down Mele
Each shake pouch is 500 calories if mixed with water only, and has macronutrient balance of 35 percent protein, 40 percent carbs, and 25 percent fat. You can also split the resealable pouch into two shake servings at 250 calories each. Once you open the pouch you need to consume it within a week for optimal freshness.
The shake ingredients include a mix of freeze dried fruits, vegetables, almonds, and grass fed whey. The sweetener used in the shakes is made from the low glycemic monk fruit. The shakes taste sweet enough to be tasty without being overpowered with the sweet, fake sugar taste that is found in many protein powder shakes.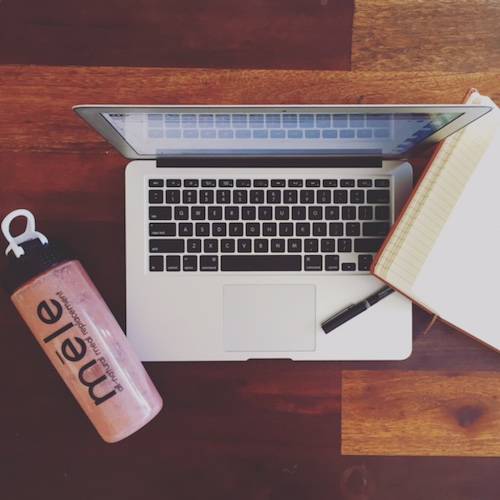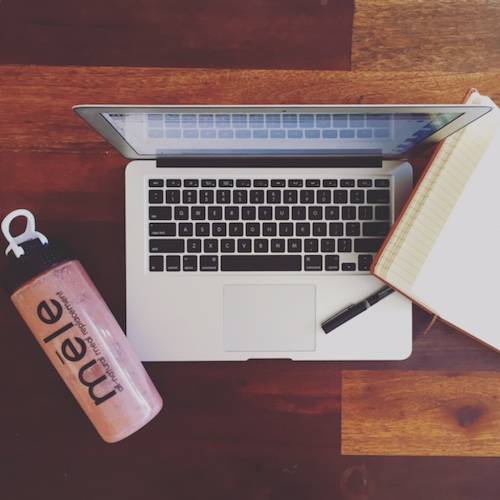 What We Like About Mele
These shakes are packed full of filling protein and nutrition without all of the fillers and chemicals found in traditional protein powder mixes. It is a great shake to mix on the go after a workout or while traveling, but tastes better blended. Mele donates 10% of profits to feed the hungry. The full size shakes are very filling, and are an excellent choice as a meal replacement or as a post-workout shake.
Mele Shakes At a Glance
Pros
Soy free

Travel friendly, easy mix with water

Re-sealable pouch

Non GMO

Contains no preservatives, no added sugar, color, flavorings or hormones

MSRP
$40.00 for 10 servings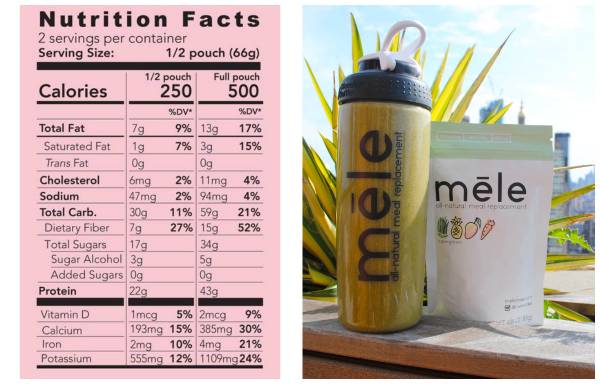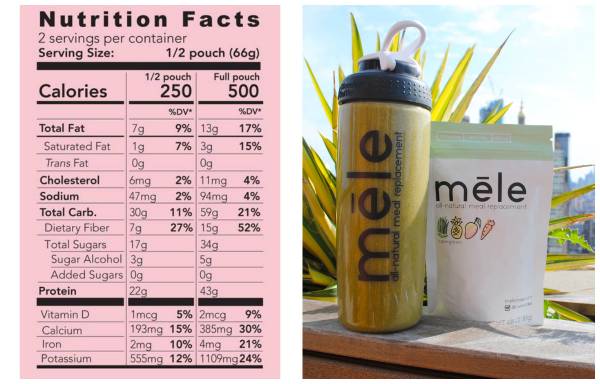 Rawberry Ingredients: grass-fed whey protein isolate (milk), strawberry, banana, almond, organic milk, peanut, organic cocoa, monk fruit sweetener, organic flaxseed, raspberry and less than 1% of each of the following: xanthan gum, sunflower lecithin