As I write this article, the sun is shining, early season races are starting, and it is all too tempting to pack away the training equipment for another year and step out on the bike.
But wait! There are plenty of advantages to keeping the trainer out throughout the year, and certainly for the next few months:
As I write this article, the sun is shining, early season races are starting, and it is all too tempting to pack away the training equipment for another year and step out on the bike.
But wait! There are plenty of advantages to keeping the trainer out throughout the year, and certainly for the next few months:
It's safe. You do not have to worry about other road users, gravel, potholes, or other riders with poor group riding skills putting you at risk of injury.
It's focused. You can train at the right intensities that you need, and not someone else's pace.
It's clean. You don't have to spend additional time cleaning off your bike from all the road muck after your ride.
It's comfortable. You can train at a comfortable temperature and not worry about rain showers, frosty roads, or windy weather.
It's easier to plan. You don't have to decide where to go, just get on and ride.
It's more reliable. You will not get stranded a long way from home after mechanical failures, punctures, or fatigue.
It's quick. You don't need to prepare food, drinks, spare clothing, repair equipment, lighting, or charge your phone and cycle computer.
It's more flexible. You have many more opportunities to train. This might be to fit sessions before or after work, or between family commitments on the weekend. There is no need to block out several consecutive hours for a long ride.
It can be more fun. Really! You can catch up with a film, listen to your favorite tracks, or train with a friend (who may not be as fit as you).
Trainer Time and Your Goals
Unless you are already at the top of your class, you would probably still benefit from turbo trainer sessions during the season to balance your other activities, improve your power, and increase aerobic fitness. This will help you keep on track to reach your longer-term goals and work around the obstacles that can get in the way.
Life has a habit of putting unexpected things in the way if your training, and making us divert from the ideal plan. Indoor training provides a great way to step around these obstacles.
Indoor training can help you become a stronger rider in the long term by focusing on developing power, rather than the complicated details of next weekend's ride.
Combining outdoor rides and races with complementary activities indoors as part of a long-term package will help you become a stronger rider and realize your full potential.
For example, if your weekend rides are long and have a large social element, this can be balanced with a more intense interval, hill climb, or resistance training on the trainer.
If your weekend rides are mostly races with a high degree of intense threshold work, these can be balanced by reduced intensity or recovery sessions indoors.
Trainer Strategies for Every Cyclist
No matter what kind of rider you consider yourself to be, there is a benefit to keeping the trainer handy throughout the year, including your main riding season.
The Endurance Rider
If you wish to improve your endurance, you can do more than just going out to ride. Using a burst of intervals at the beginning of a turbo session will fatigue the strong type 2 muscles, leaving the type 1 muscles to work the rest of the session.
The remainder of the session should be between 75-80% of your threshold power in order to ensure you are training your muscles to make use of aerobic metabolism of fat.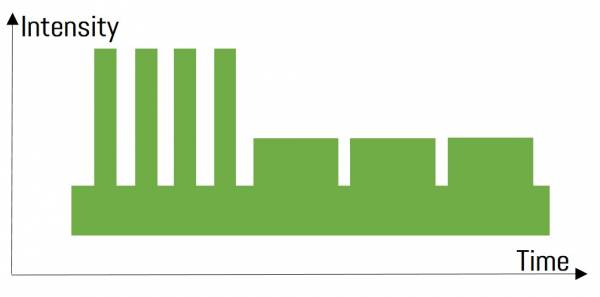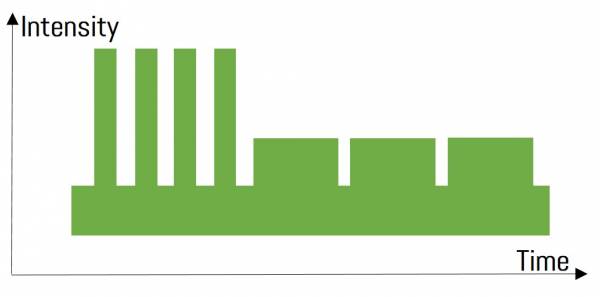 The Road Racer
Racing usually involves riding at a fast pace for the majority of the ride, and then increases speed towards the end, sometimes with a sprint finish. Alternatively, if you are part of a club or team race, then you may be involved in a lead-out for another rider who will sprint for the finish on behalf of the team.
The characteristics of this ride can be much more easily recreated for training by working at approximately 85% of your threshold for the majority of your session, and then including interval sets at the end to simulate the lead-outs or sprint finish.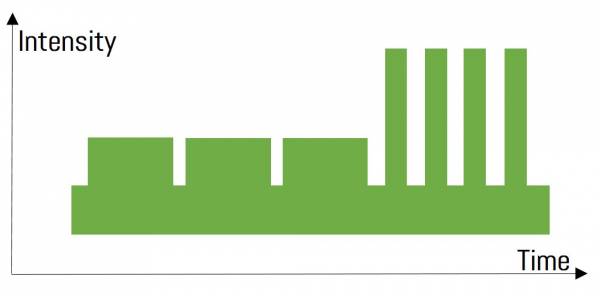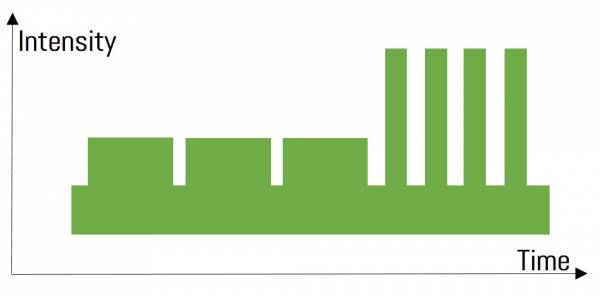 The Team Time Trialist
This ride includes a series of intervals riding on the front before dropping back to let another member of the team work at the front. This can quite often go wrong by riding at too high an intensity on the front, and then not recovering sufficiently when drafting your teammates.
This can be simulated on the trainer, and used as part of your preparation to determine the correct race intensity. Creating an interval set lasting the expected duration of the event with periods under and over your threshold will replicate this type of ride, and adjusting the levels in practice will help you find the right intensity for race day, in addition to helping to mentally prepare.
For example, a two-up time trial pair could decide that they will each spend two minutes on the front before swapping places. If each rider has an expected threshold power of 250 watts, they could practice at 220 and 250 watt intervals. Training together indoors with a stopwatch would be a great way to make training more sociable, too.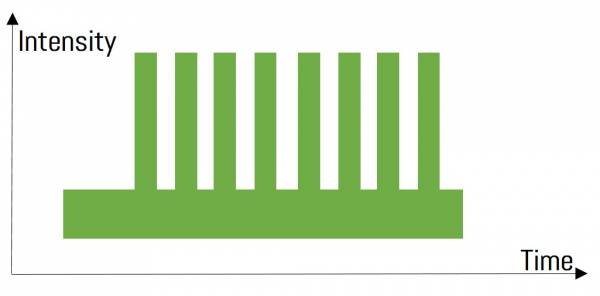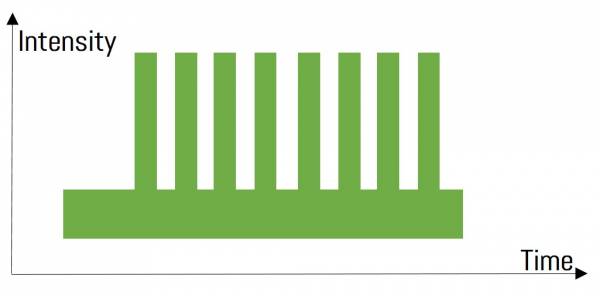 The Fondo Aficionado
What cyclist has not longed to do L'Étape du Tour, or dreamt of riding in one of the storied Gran Fondos in Europe? Even if a long ride around your local countryside is more your flavor, a session of simulated hill climbs will help you prepare.
Hills always start gently, peak, and then level off. So why not create some simulated hill climbs? Set a low resistance on the turbo, increase speed with a higher gear or increase the load, and then decrease it. If you do more of these, try increasing the load for steeper hills or extending the duration for longer ones.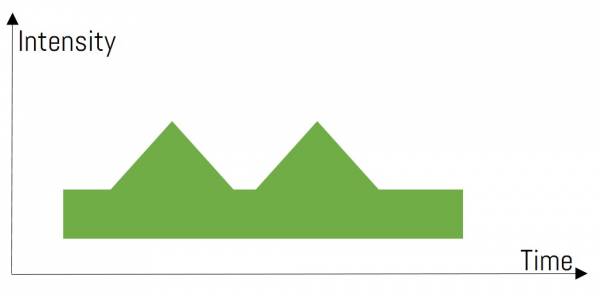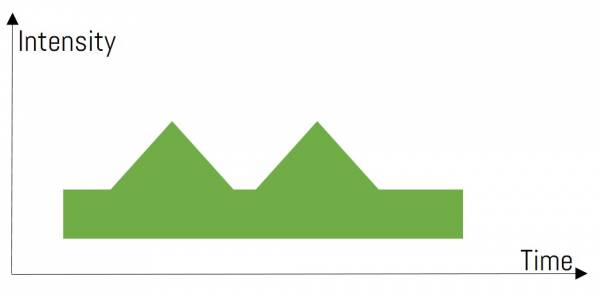 As you will have gathered from this article, I truly believe that maintaining an indoor training program during the summer months will help you become a stronger rider and help you achieve longer term goals. Being creative on how you use the turbo can reveal that it can be a fantastic tool to design specific sessions relevant to your rides and events.