We receive free products and receive commissions through our links. See
disclosures page
.

Foraging & Feasting: A Field Guide and Wild Food Cookbook is a co-creation of author Dina Falconi and illustrator Wendy Hollender. Between the two of them they have over 45 years of experience in their given fields. Falconi is a clinical herbalist with a background in herbal healing and medicine. She also has a history of being involved in food activism, manufacturing natural body care products, and serving as part of the Weston A. Price Foundation. All that is to say, Dina Falconi knows a thing or two about wild plants and their uses.
The book itself took three years to come into existence and is a labor of love for both the author and the illustrator. So let me just say right now – the book is gorgeous. It's a hardcover, full-color book, consisting of 240 pages. There are fifty botanical illustrations and over 100 recipes.
According to the Botanical Arts Press website:
The botanical identification pages focus on fifty wild, abundant and very common "weeds." They are ubiquitous and can be found in many of the temperate zones throughout the world: North and South America, Europe, Asia, Africa and Australasia. Dina was unable in her research to pinpoint the exact world range for each plant, but knows that many of them (not all of them) can be found almost everywhere.
If you are familiar with hardiness zones, those of you living in zones four through eight are most likely to find some of the "weeds" Dina teaches you about in this book. As she explains in one of the earlier sections, most of the plants you will read about are invasive species. The idea is that harvesting these particular plants puts them to good use and frees up the environment for other, less aggressive species to proliferate. She also goes into detail on how and when to harvest plants, as well as how to dry them properly. Falconi emphasizes that the act of harvesting is to be done with respect, responsibility, and caring.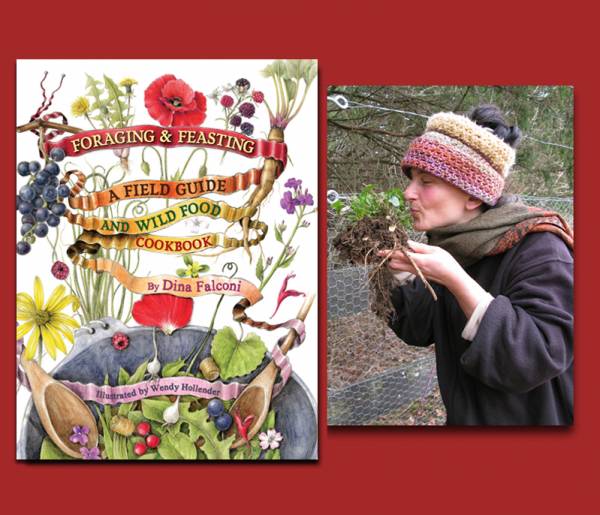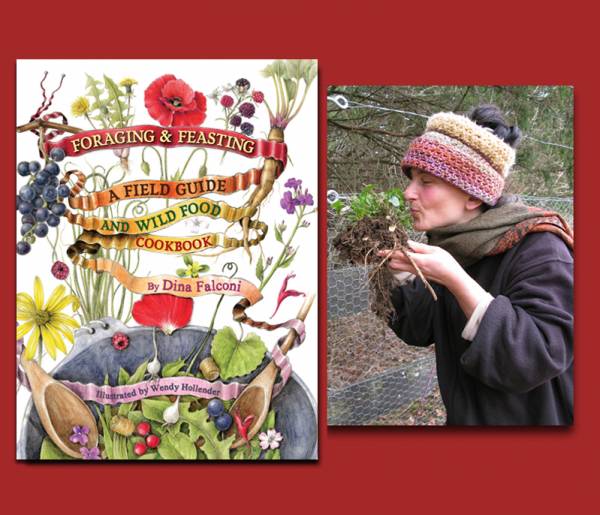 Harvesting and the Plant Maps
After these introductory chapters, the book gets to what I think is the most amazing part – the plant maps. A page is dedicated to each of the fifty plants on which this book focuses. These pages are filled with illustrations and allow you to learn the physical characteristics, life cycle, reproductive cycle, habitat, and culinary uses. These plant maps also include any relevant warnings about the plant (for example, if it naturally contains nitrates) and also tells you which vitamins and minerals it typically provides.
Following the plant maps section is the chart section. Here you will find handy references with information on plant habitats and growing conditions, culinary uses, and typical harvest times.
The Feasting Part
Obviously, the strength of this book is that it will enable you to get outside and utilize the natural resources in your habitat. But, should you not be able to get out or you feel nervous about identifying wild plants on your own, many of the recipes in this book do not require wild plants and have recommendations for "cultivated greens" options.
The recipes in this book are divided into the following categories: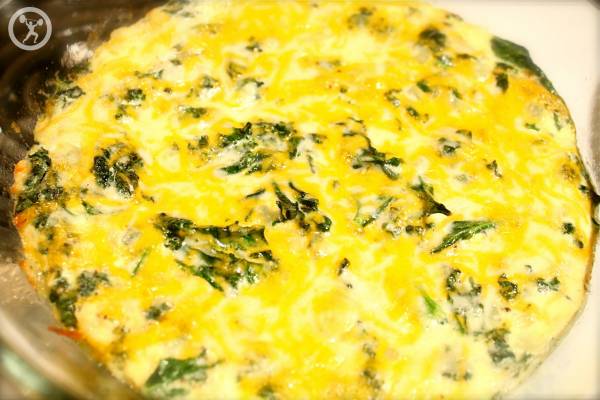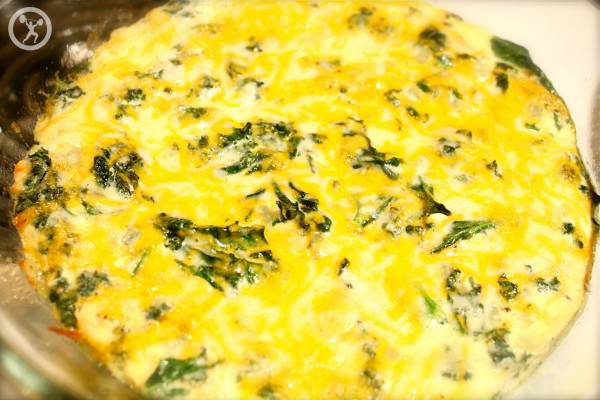 Beverages
Relishes, Spreads, and Condiments
Fruit Coulis and Syrups
Wild Salads
Wild Grape Leaves
Soup
Sandwiches
The Wild Eggery
Potherbs: Wild Cooked Vegetables
Animal Kingdom Entrees
Desserts
Basic Cookery
Recipes I tried and the variations I made included:
Fruit Chutney Master Recipe – a pear-apple version
Gratin Recipe – a cultivated greens variation made with kale
Wild Shepherd or Cottage Pie Master Recipe – a version combining lamb and beef, with a parsnip-turnip-sweet potato topping
Herbed Meat Loaf Master Recipe – a beef and pork combination
Nourishing Traditions Cookie Master Recipe – using hazelnut and arrowroot flour as well as the Spice Cookies instructions


The recipes were all fantastic, but the format of the book may be challenging for some. On the one hand, the recipes are a bit free form with a lot of suggestions, rather than strict instructions. This led to me sometimes having to reread the directions a few more times than normal. On the other hand, each recipe comes with a bounty of suggestions for variations that leaves you with far more recipes to try than you might realize at first. If you like to experiment, then this is a great recipe book for you.
A couple other interesting things to note about the recipe section. First, there are a number of adult beverage recipes, which I was somehow both surprised and excited to see in a book on foraging. And second, if you are into fermentation, there are a number of fermented versions of recipes in the book, as well
A Word of Caution
Alright, so now that I've gushed about this book for a bit, there are some important things to know before you decide to spend the $40.00 to purchase it:
This is not a book for beginner cooks – If you don't have a familiarity with herbs, their flavors, and your personal likes and dislikes, you may struggle with what you will likely interpret as vagueness in the recipes. You need to know what you like and you need to feel free and confident to experiment.
This is a book for herbalist and foragers – If you do not consider yourself one of these or aspire to be one of these, then there will be much in this book that does not interest you. If you do aspire to either of those titles, this book will likely be a long-lived staple in your library.
There are no pictures for the recipes – Again, this is not a book for people who need a lot of guidance in the kitchen, so don't look for pictures to match and gauge your finished dishes by.
The recipes are sometimes quite large – Dina's "master recipes" are often many, many servings worth of food. She also provides smaller versions of some of the master recipes and suggests using some of the recipes for creating holiday gifts. I halved a few of the recipes I cooked (that way I wasn't eating the same chutney for two weeks, but don't be surprised if you all get jars of chutney next Christmas season).
That being said, I found this book highly educational and enjoyable. I loved that it encouraged me to experiment in the kitchen and I learned that chutney is really quite simple to make. In fact, many of the recipes are easier than you might imagine, yet taste hearty and fulfilling. I look forward to educating myself further on the "foraging" section of the book and taking it out into the wild with me.
"Foraging & Feasting: A Field Guide and Wild Food Cookbook" is available for $40.00 at BotanicalArtsPress.com.