We receive free products and receive commissions through our links. See
disclosures page
.
This is a world of delivery meals and fast food options, and it's easy to choose convenience over healthy options. A quick fast-food drive through here and a pizza delivery there can really add to the budget and the waistline. And, that is not to mention that most of those meals lack many of the nutrients that we need.
Veestro has crafted frozen meals that offer a variety of meatless meals that can be heated in a microwave or conventional oven. The meals come frozen and packed in an insulated box to keep them cool until arrival at your door. There are breakfast, lunch, and dinner options along with soups and desserts. There are gluten-free options and there are weight loss plan packs to make nutrition simple.
Meals range from approximately $8 – $12 each, can be chosen individually and added to your delivery box or you can choose a starter pack with some of the favorites. Veestro offers both one-time delivery and subscription options.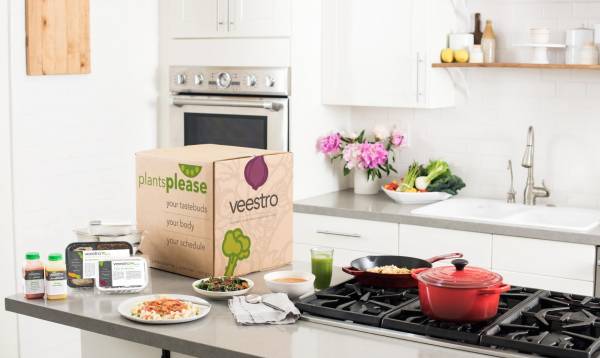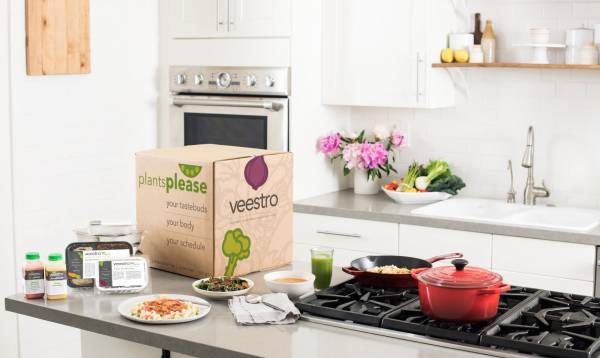 My Take on Veestro
My meals arrived frozen in sealed containers. The meals were neatly packaged with stamped expiration dates. I kept the meals frozen until I was ready to use them. The heating instructions vary per recipe and each meal has a label with heating instructions. I received the Breakfast Burrito, Golden Chickpea Stew, the Three Layer Scramble, the Thai Chick'n Stew, Enchilada Casserole, and the Country Fried Chick'n.
The ingredient lists of the meals are very impressive. There aren't any additives or added preservatives. They contain all real ingredients like potatoes, organic cauliflower, organic broccoli, and sea salt. The meals are chef crafted and are fully cooked and prepared, all they require is heating.
I thought these meals tasted great. I am turned off by weird textures, and I have had trouble with frozen type meals in the past. These meals had good texture even when reheated, and I am very picky. The Breakfast Burrito was my favorite of the meals I received and heated well. I used the meals I received for my lunches until they were gone, and it was wonderful knowing that I didn't have to rely on eating out, and no Sunday meal prep for me that week.
The nutrition seems balanced and the meals provide good protein counts while keeping calories in check. The meals I received were all vegan and had good taste and flavor. The meals are not low sodium, however, and may not be appropriate for those who need to be on low sodium diets.
There are only two downsides to Veestro meals that I can see. One downside is that the meals are fairly high in sodium. But, if you compare that with fast food or other meal options, these meals are by far a superior choice. The other downside is the shipping charge. While the minimum order is $35, it will cost you $35 in shipping, depending on where you live. If you order over $100, the shipping charge lowers to $19, and orders over $199 have free shipping, which is excellent. If you just want to try a few meals be aware it is expensive. When I went to the website, there is 10% off option that could help a bit. However, the high shipping charge is understandable because the meals are shipped frozen with dry ice and do arrive in very excellent shape, so the quality shipping is worthwhile.
I Give Veestro a Thumbs Up
I liked these meals and they are an excellent lunch option for busy people. Veestro is committed to satisfied customers and they are very willing to work with you if you have questions or concerns about your order. The packaging is recyclable and the boxes are packed with dry ice that is designed to dissipate before you open your box. Veestro says that as long as the items are refrigerator cold, even if no longer frozen, upon arrival, they are still useable. The meals contain no animal products, thus they are still perishable, but not at the rate of meals with meat products.
Veestro Frozen Meals At a Glance
Features
Fast delivery

Vegan with gluten-free options

Flexible plans or a la carte delivery

No preservatives or additives

Reasonable per meal cost