If you attended the CrossFit Games in summer of 2011, you may have witnessed the dancing, chanting band of pirates, otherwise known as Team CrossFit LA. While some did not know what to make of the team, others were impressed with their community and positivity.
The pied piper of CrossFit LA? None other than the world's fittest funny-man, trainer-comedian-dancer Kenny Kane.
Kenny Kane represents the youngest generation in a family of world-class coaches. His grandfather was the manager for the 1968 Olympic swim team and his mother, Marion Kane, is recognized in the Swimming Hall of Fame as one of the most successful coaches of any sport. As a result, Kenny grew up surrounded by Olympic level athletes, with competition and sports being a normal part of life.
Kenny himself was an accomplished athlete, earning his karate black belt at age 14 and participating in soccer and track on a collegiate level. During his college years, Kenny also added hip-hop dance to his athletic repertoire. For him, dance has been the one thread that has lasted throughout the years, both as a performer and an instructor of dance.
Given his eclectic athletic background and having trained everyone from little kids to Hollywood stars, Kenny brought a unique energy and set of qualifications to his job as head coach of the CrossFit LA Affiliate Team as he guided them on their Bad News Bears style run at the Games.
As a coach myself, one problem I see arise due to the intensity of CrossFit training is that athletes do not make a clear distinction between training mindset and competition mindset. This distinction has broader implications for all aspiring competitive athletes, well beyond CrossFit, and I knew Kenny would have some words of wisdom to share.
Training vs. Competition
"CrossFitters are notoriously bad about muting the distinction between the two and not knowing the difference," said Kenny. He went on to explain:
If you're always going at it with max intensity there's not room for maneuverability in training. You will, in my view, shortcut the fun you're having. You're going to burn yourself over the long term and you may not actually improve because you're always bringing to much pressure on yourself in practice rather than just learning and failing.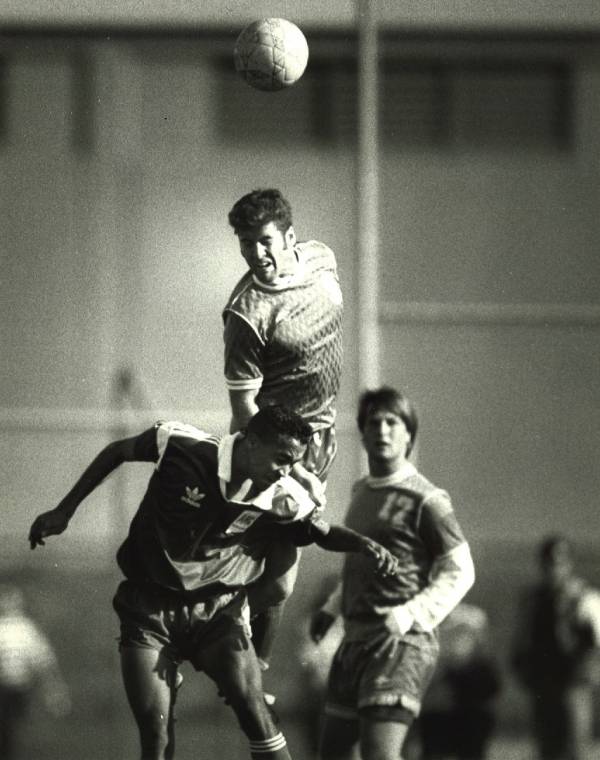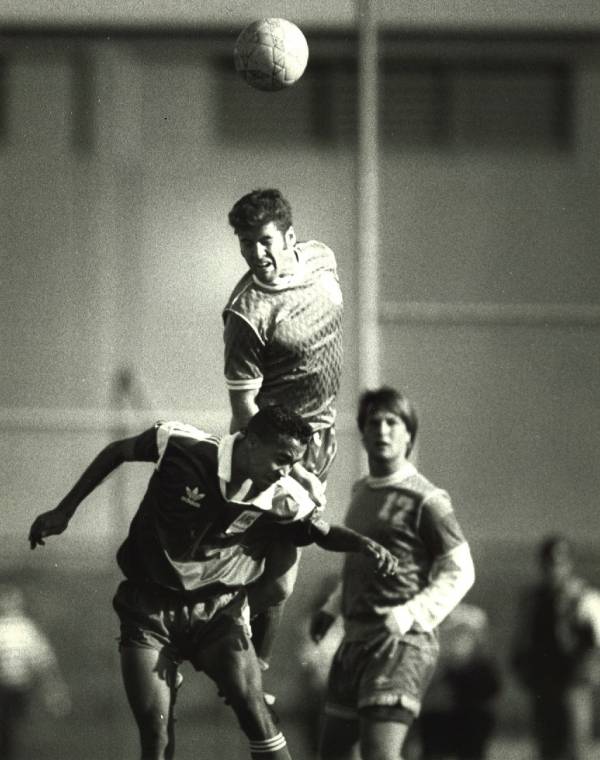 There is a reason training is called practice. Training is not about working as hard as you can or necessarily achieving your best on a daily basis. Training is about building a foundation, practicing skills, taking risks and failing, and building yourself up toward competition day.
Kenny had this to share about the purpose of training and the expectation of perfection:
In a practice what you've got to do first is identify what your session focus is – what you're trying to accomplish and what you're trying to walk away from the session with. It's a relatively safe environment to take risks to develop skills. A lot of people in their training sessions want perfection out of the gate. They get so focused on the result versus the process. Anytime you confuse that, you can get results, but by not recognizing the process you're going to shortchange yourself.
Whatever your sport, you have seen the athletes that muscle through the movements and may seem to end up out in front quickly, but in the long run the people who take their time and perfect technique will end up ahead. One thing that can help with taking on this particular approach to practice, is feeling like even if you haven't "won" that day, that you have taken something from the practice.
Usually the key for most [athletes] is dialing them down so they're walking away from the session knowing they accomplished a takeaway," said Kenny. "A positive practice would be one where you could identify your objective and your focus and not be as married to the result and know that you, by virtue of showing up to that very practice, walked away better at whatever skill that you were working on.
How a coach handles each athlete on their team or roster during training is going to differ. For Kenny, the eight members of the CrossFit LA Team represented every type of archetypal athlete and he had to be constantly on his toes to shift his approach as he worked with each one of them. Some athletes needed detailed descriptions of the training day, others needed few cues but more intense motivational cues, others were green and nervous, and would have gone over the edge with too much of a push.
Working the Weaknesses
For each athlete, however, the focus returned frequently to working their weaknesses. Kenny found when he could demonstrate to an athlete the performance benefits of working a weak area, like flexibility in particular, that the payoff was endlessly motivating to a competitive individual.
In addition, Kenny felt putting his athletes in uncomfortable places would strengthen them mentally, as well as physically – a constant practice of getting comfortable with discomfort.
"Nothing makes an athlete feel more inadequate than when their weakness is exposed during competition," said Kenny. "It can screw up an athlete's head so bad and take the most competitive individual and throw them in the junkyard."
Kenny wanted his athletes to be mentally tough and familiar with their own dark places so they could keep moving through them when they inevitably cropped up in competition.
Fun & Flow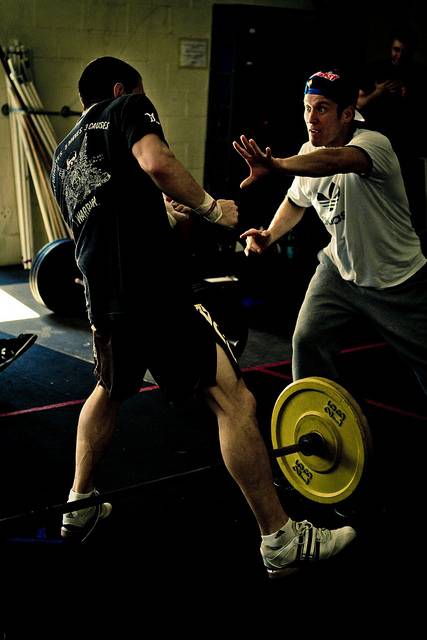 Despite the physical focus on working weaknesses, for Kenny, his mental approach to training always harkens back to his days of dance and days of gameplay as a child. As Kenny explained, children constantly play at 100% effort, but they do not even realize they are playing so hard. They are enjoying the moment. When a person or athlete finds that flow, as Mihaly Csikszentmihalyi wrote about it, they let go of analysis and false beliefs. Instead they fall back on practice, instinct, and accessing their full and true ability.
Explained Kenny:
The week of [competition], the biggest thing you want your people to feel, the biggest muscle, is their head. There's a lot science and coaching to planning somebody's body to perform at it's best, but I think having the athlete's focused and loose enough, where they're going to capture some fun and playfulness with it and at the end it is like we're all just five year olds catching the ball and we can find some newness and playfulness in that and treat it like it's new every time. There's going to be some degree of competitive excellence and there's going to be some degree of fun and playfulness. Any coaching that I've done and as I get older and continue to coach, that's one thing I want to keep working on is balancing those aspects of competitiveness and playfulness.
While some coaches and competitors may find Kenny's approach is not serious enough, it took CrossFit LA from barely qualifying at the CrossFit Games Sectionals to placing third at the Regionals and securing a place for themselves at the 2011 CrossFit Games. So, if you see a team out there with pirate flags, dancing the Cupid Shuffle, consider it is not about being silly at all, but a tested and thoughtful approach to the mental aspect of training and competition.
In this article we focused on the mental aspects of training – read on for Kenny's thoughts on competition: