We receive free products and receive commissions through our links. See
disclosures page
.
Sometimes it's the little things that make all the difference—excellent coffee, good tea, quality salt, and coconut oil. For many of us who keep our nutrition clean, quality products really keep us going.
My shipment from Wild Foods included their Wild MCT Oil, Wild Chocolate Powder, Wild Whey, an herbal tea, Grizzly Blend Wild Coffee, and a sample packet of Wild Himalayan Pink Salt. The packaging was professional and can easily be used for storage of the products. When I opened the box, I could smell the coffee, so that's what I started with. Besides, who doesn't need a fresh cup of coffee when they are going through a box of treats?
Grizzly Blend Coffee
Wild Coffee comes in a variety of types of beans and roasts. It is roasted in small batches weekly, sometimes even daily, which creates a very fresh bag of coffee upon arrival. Wild Foods is very particular about their coffee, offering only organic, fair-trade Arabica beans.
Opening this bag of coffee was an experience all of its own, it smelled fresh and strong. I recently learned the pour over method for brewing coffee, so I got my grinder out and went through the process. I have found that if a coffee is too bitter, stale, or over-roasted, the pour over method reveals any fault right away. The flavor was excellent once I tasted what I brewed. I would give this coffee a 5 out of 5 for quality and flavor, especially as compared to average supermarket varieties.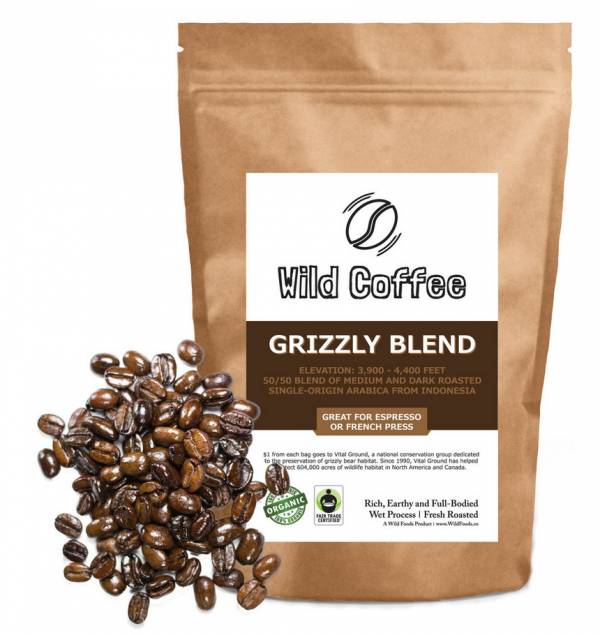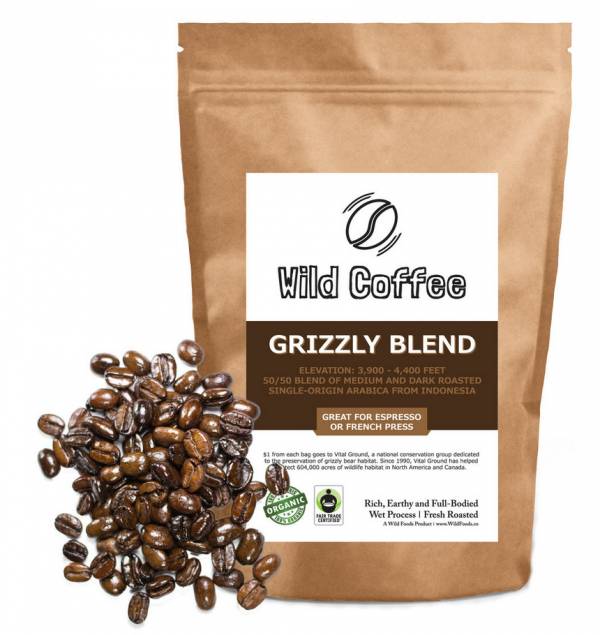 Wild MCT Oil
I have heard of MCT oil before, but I had never purchased any, so this was a new one for me. Wild Foods does a good job describing their products, and I learned that MCT oil is made from separating the shorter chain fatty acids from the longer chain fatty acids to create an odorless liquid oil that is quickly metabolized by the body. I've recently been working with a dietician and before I tried this out, I asked what she thought of it after sending her a picture of the nutrition facts. She gave me a hearty yes with an emoji thumbs up. Apparently, this is good stuff!
The oil is completely liquefied, making it very easy to measure and pour. It is tasteless and not overly heavy or greasy. From my experience with using other types of coconut oil, I would give this a 5 out of 5 for ease of use and quality.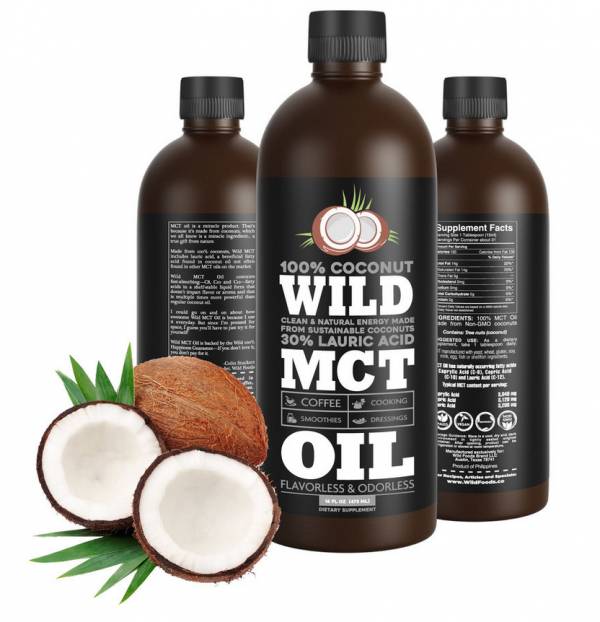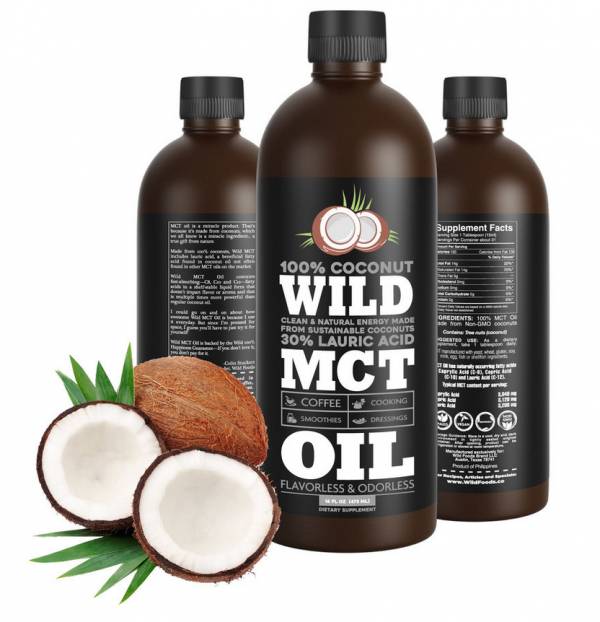 Wild Chocolate Powder
I rarely buy cocoa powder, so when I first saw the bag of it in my delivery, I wondered how to use it. Wild Foods always sends a recipe book with their deliveries, and there were some ideas on the bag for using it. This chocolate powder is unsweetened and can be added to recipes, smoothies, and it can also be used for baking. I added it to my chocolate smoothies and it brought out a rich chocolate flavor, and my daughter and I used it in a batch of homemade chocolate cupcakes and frosting, very fabulous. The Wild Foods website goes into great deal on this chocolate powder, and it's a very quality product, another 5 out of 5 for me.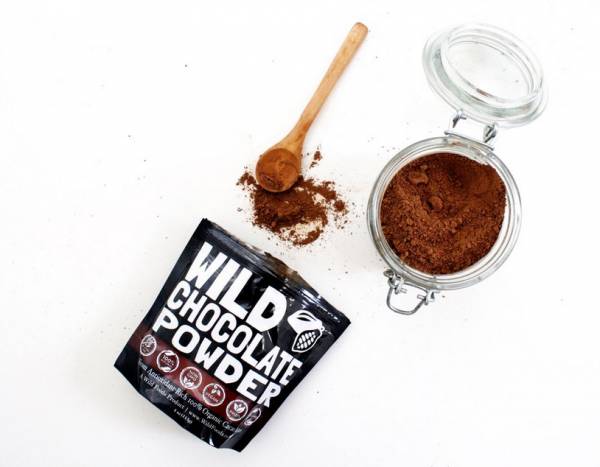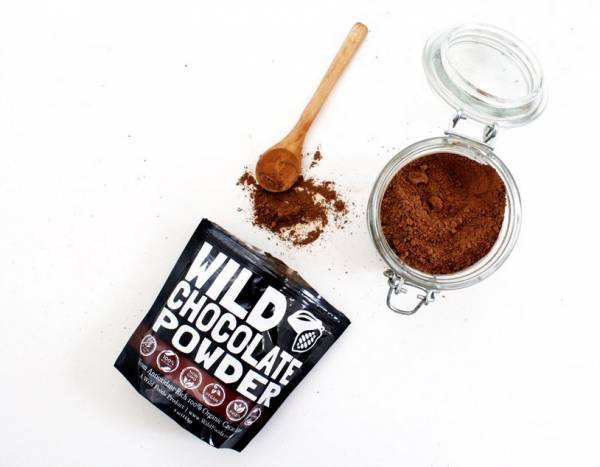 Wild Whey
I was really excited to try the Wild Whey protein powder. It is made from milk and is undenatured, which means that it's processed at cooler temperatures during the pasteurization process. They sent me a sample of the natural flavor, but there also is vanilla and dark chocolate. Just three tablespoons of Wild Whey has 16 grams of protein and only 80 calories, and there are only about 2 grams of sugar per serving, so it is easy to incorporate into a low-sugar diet.
The powder blended very easily in both a shaker bottle and the blender. The texture of the powder is smooth to the touch and it smells fresh. I added the natural flavor to almond milk with a bit of the Wild Cocoa Powder and a scoop of almond butter for one of my shakes. It tasted great and mixed well. I also tried it with berries, banana, and either spinach or kale. It is a very versatile product and because of the three tablespoon serving, I didn't experience any stomach sensitivity as I have in the past with other 100% whey products. I would definitely recommend this protein powder; you guessed it, 5 out of 5.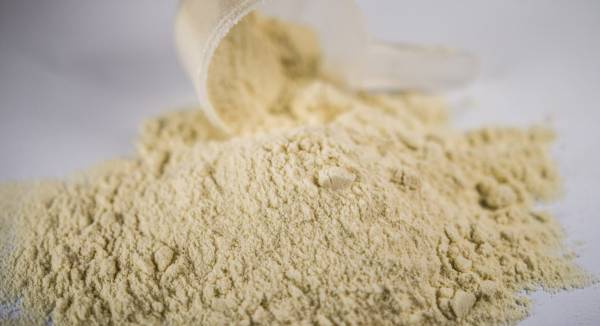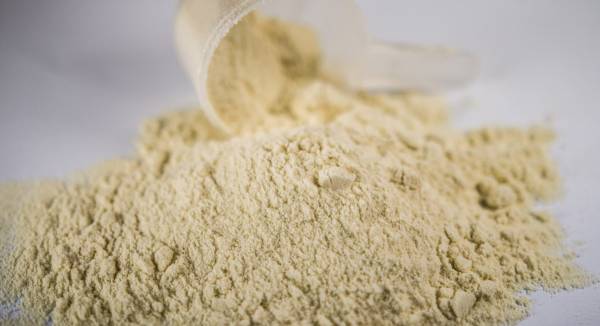 Wild Tea
What was most impressive about this tea is that it looks like tea. By that I mean that there were actual flowers in the bag when I opened it. I received the Wild Herbal #1 9 Mind Herbal Tea Blend. There are 81 flavors of tea available on the Wild Foods site, including matcha. The flavor of this herbal tea was well-balanced, not too strong in flavor, and, most importantly, it brewed well. Some of the less quality teas seem to not release even with boiling water, and this tea had a hearty brew quickly that could be repeated with additional hot water, to taste. I give this tea a 5 out of 5 for flavor and quality ingredients.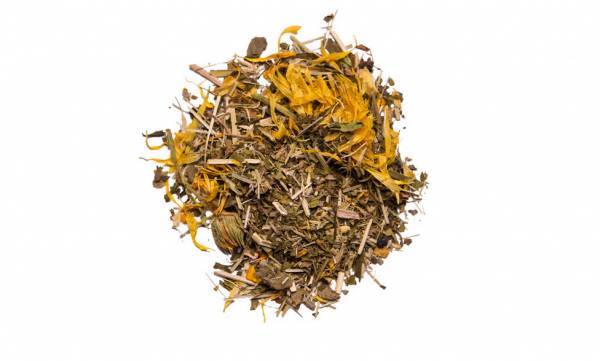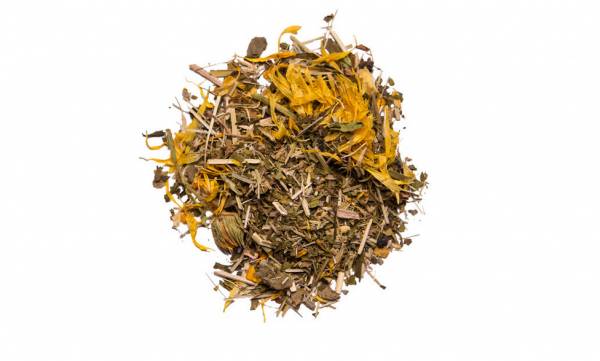 Wild Himalayan Pink Salt
Wild Foods offers several types of salt. I had not used pink salt before and I found it to be less "salty" than some of the other types of regular salt I have tried. It can be used for cooking or as a finishing salt. Because it isn't as potent as other salts, it can also be used to bring out the flavors in drinks and can be used for salt rubs. It contains over 80 trace minerals and can help balance the body's electrolytes.
I have been using pinches of this salt on everything, my veggies, my chicken, I even tried a pinch in my chocolate protein smoothie. This is a great product for general kitchen use, definitely a 5 out of 5 here, as well.
Wild Foods Is Worth It
When I do reviews, I am always very careful to not heavily endorse any product. I am an average consumer. I'm not an elite athlete, a nutrition expert, or heavily versed in organic products. I like quality products that are a good price and that I will actually use. I like products that are what they say they are. After I received my trial box of products, I actually went on and placed a regular order for other things I wanted. I got another flavor of tea, the Wild Black Truffle salt (which is absolutely amazing) and one of their insulated mugs.
I very highly recommend checking out Wild Foods. They offer a 100% money-back guarantee on all their products and a 10% off code to anyone who visits their site. I have had personal contact with some of the staff, and the customer service is excellent. I cannot say enough good things about these products or this company. Give them a try, honestly.
Wild Foods Products At a Glance
Features
Organic, fair trade products
Naturally sourced and responsibly packaged
Most offerings have flavor choices and quantity options
Protein powder, turmeric, salts, and spices available
Can be purchased online
100% money-back satisfaction guarantee