I never thought I'd be one of those moms who enrolled their toddler in multiple classes and actually spent money on "Mommy and Me" classes. After all, how much could a toddler, preschooler, or other young child actually learn in these classes anyways? And can't I just teach her myself?
Then I became a mom and got to know my daughter's personality. She loves learning new things and has always been physically active. She also thrives in a group setting and loves getting to know her teachers. She's taken classes since the age of two, both with me in a Mommy and Me setting and, more recently, on her own. She's had classes both in private and group settings. Right now her two primary activities are Highland Dance and ballet, although she's also taken tumbling and swimming classes in the past. This year, she reached the minimum age requirement to compete in Highland Dance (age four), which has been an altogether new and exciting experience. So we've had quite a bit of experience with a variety of activities and coaches.
I've taught preschool tumbling and dance classes before, but watching my daughter's teachers in action has opened my eyes to the importance of finding a good little kids' coach. I've learned that at this age, teachers and coaches make a huge impact on children. Most parents of young children are looking to expose their kids to activities that they think will appeal to them. Nevertheless, although sports and other disciplines may not be as serious at this stage, that doesn't mean a good coach isn't a top priority. The habits a child develops during early childhood will go a long way in their formation over the long term, and coaches are often one of the first examples of these habits. In addition to encouraging good habits and a love of the game, a good coach helps in the development of social skills and cooperation.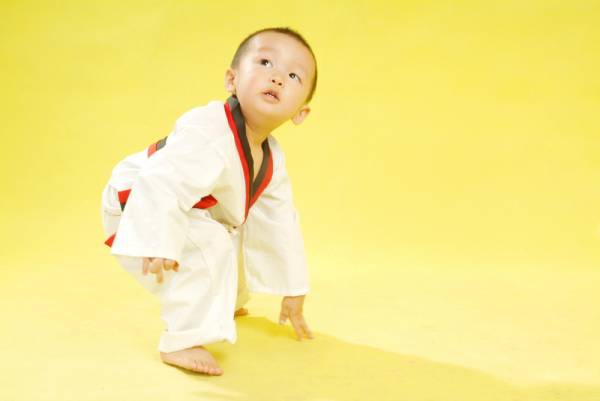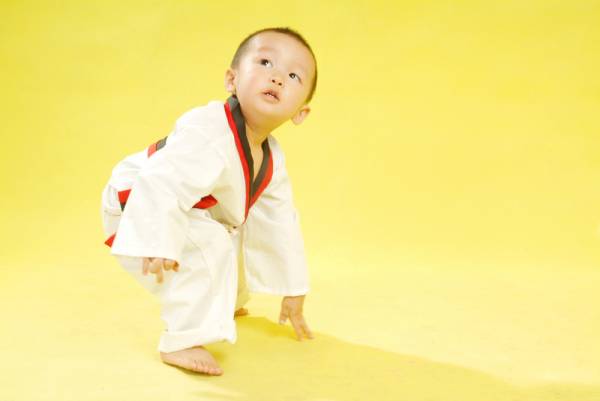 However, the qualities of a good coach for an older child are not the same at a younger level. Let me give you a concrete example of one experience I had with two different ballet teachers. The first teacher had all the credentials. She was a newer teacher with a major in dance, but not much experience teaching preschool-aged children. It was obvious from looking at her that she was a serious ballerina herself. I had high expectations, but I ended up choosing a different class for my daughter for three primary reasons:
1. Lack of class control
With a bunch of three- and four-year-olds running around, it's hard to have control, but it is possible with a perfect combination of discipline and flexibility. In this particular class, when little Lucy in the corner started to use the ballet barre as a monkey bar – which was quickly imitated by the other students – the teacher had a hard time maintaining her composure and putting an end to the disruption. A coach needs to be able to capture and move with your child's attention span, which is usually on the shorter side at this age. This quality is especially important in a group setting.
2. Lack of expression and body language
This ties into the first issue. Coaches who use illustrative language and movements are more likely to hold a young child's attention. Body language is also crucial. This particular teacher's primary posture in the class was next to the barre or in the center of the floor with her hands folded. Young kids like to see expression and enthusiasm in their coaches, and often it's contagious. It's a good sign when you see a coach get in there with the kids to teach a technique or demonstrate a drill.
3. Inability to bring it to the child's level
Unfortunately for this teacher, most preschoolers aren't overly interested in the history of the arabesque. They just want to be butterflies. Likewise, if your child is learning a very technical sport, the coach will need to know how to boil things down a bit and make them relateable. My daughter's Highland Dance teacher is really good at this. When she dances my daughter is suddenly convinced that her fists are glued to her hips and she has Barbie feet.
The second teacher was an older woman who had been a preschool teacher before she retired. Although she had not previous experience with big-name ballet companies, she did know how to relate to this age group. She brought props to class and taught the students over a dozen ballet moves – and their proper names – over the course of five weeks. They also choreographed an entire 'Waltz of the Flowers.' It was incredible, precisely because she knew how to inspire the kids and bring out their creative sides, while still maintaining a structured class environment.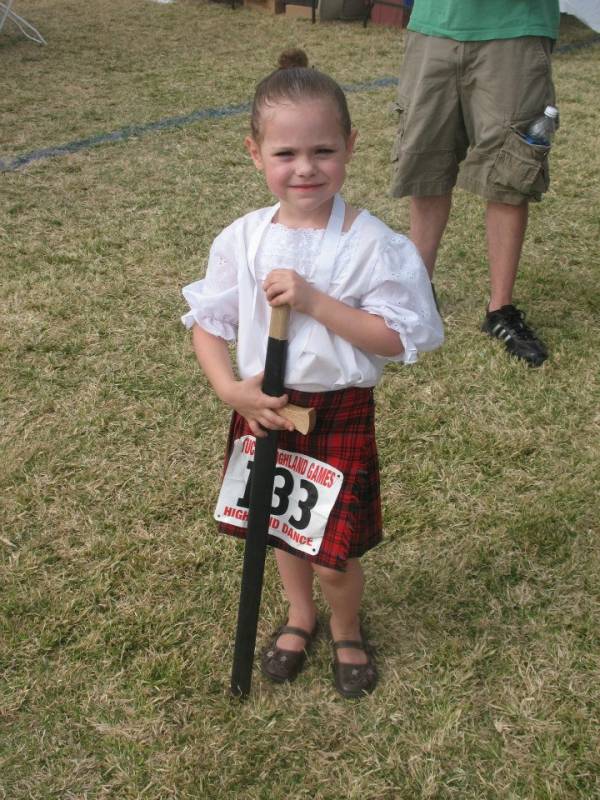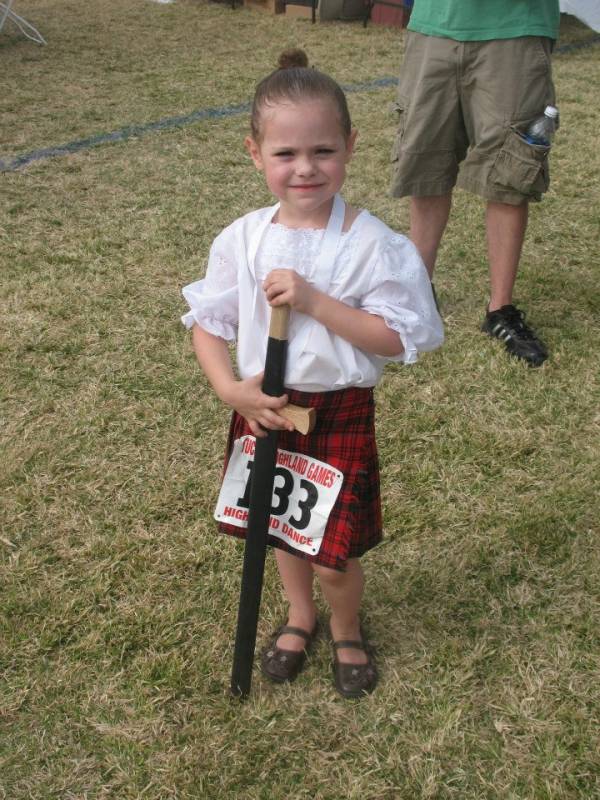 A final consideration: if you decide to let your child compete in her sport, it does help to have a coach with some competitive experience. My daughter's own Highland Dance teacher was also a competitive dancer, and she is able to point out things that only a competitive dancer would observe. If you think your child would benefit from competition, find a coach who has experience working in a competitive environment.
The other thing I love about my daughter's Highland Dance teacher is that she isn't overly competitive. At this age, competition should be fun. At her first competition my daughter was more excited to receive the stuffed teddy bear – which all the competitors received in her age group – and her new Highland sword than her medal. Her coach does an amazing job of encouraging her to do her best without making her feel like she has to place in the top tier. In a highly individualized activity like Highland Dance, where kids can easily feel overly disappointed and frustrated when they don't place, this quality is crucial.
I would highly encourage any parent of a young child to observe the prospective coach in action before signing up for classes. Go to a game or sit in on a class and see how they interact with their students. Here are some questions to consider before you make a final decision:
Does the coach use body language to express himself, even in private conversation with your child?
Does the coach make eye contact with your child?
Are there any hands-on teaching tools the coach uses?
What are the coach's credentials? Does he have experience teaching children in this age group?
If your child's sport or activity is highly technical, does the coach have firsthand experience?
Do you know anyone who has experience with this coach?
Can the coach provide proof that he is CPR-certified? Background check?
Are there opportunities for your child to advance if she becomes interested in the sport or activity?
Does the coach make the sport or activity fun? Does your child enjoy her lessons and look forward to them? Does she talk about her coach? Young children have a tendency to go on and on about coaches they like or admire.
Photos 1 and 3 credit Nicole Crawford; photo 2 courtesy of Shutterstock.