Like many diet newbies, when I first started eating paleo I was a little obsessed with the rules. As time went on, I realized paleo is about much more than following food guidelines. Regardless of the label you use – paleo, primal, ancestral – the real goal is to cultivate a habit of being that seeks to optimize nutrition, exercise, and everyday life – a physical culture in the truest sense.
This big picture perspective is about to take concrete form at the third annual Paleo f(x) conference, which runs from Friday, April 11 to Sunday, April 13.
Founders Keith Norris and Michelle Norris started Paleo f(x) three years ago after a trip to the Ancestral Health Symposium. They wanted to create an event that covered all the bases and also appealed to a wide range of interests and levels. In the end, Michelle and Keith orchestrated an event that goes beyond academic presentations to create an experience that engages all aspects of optimal human life.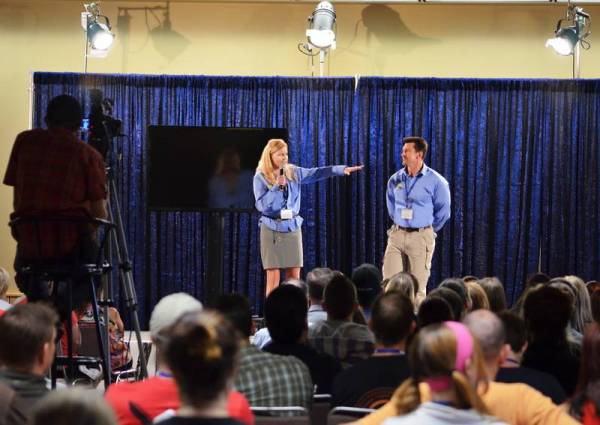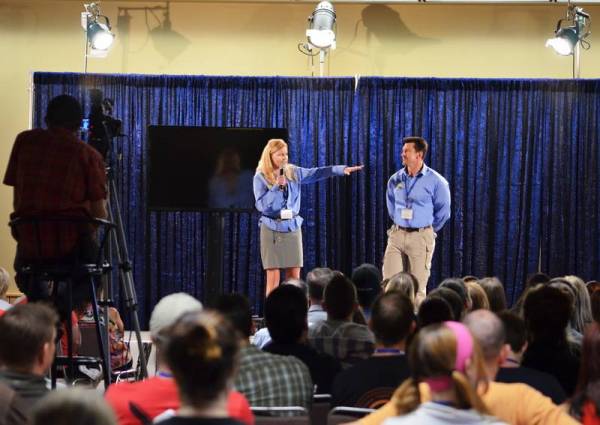 I had a chance to ask Keith some questions about Paleo f(x), and his summary speaks to this experiential component. Said Keith, "Paleo f(x) is an experience in every sense of the term. Five stages, two strength and conditioning pits, cooking demonstrations, networking opportunities (did I mention the after parties?), all on-going and consecutive, over three very intense days." It doesn't get much better than that!
Since its founding year, Paleo f(x) has grown by leaps and bounds. This year it will be held at the Palmer Events Center in Austin, Texas. For those who can't make the April event, you'll have another chance this year as there will also be a conference held in Denver, Colorado in October 2014.
If you check out the list of presenters, you'll notice that strength and conditioning is a significant portion of the Paleo f(x) line up. Some might wonder what role fitness plays in the ancestral health, and Keith addressed this question.
What Paleo is, in fact, is an all-encompassing, healthy lifestyle. And yes, diet is a large component of that lifestyle. But also included in the operations and maintenance manual for the thriving human being is the big umbrella topic of "exercise"…One thing is inarguable: that we evolved as a species within a demanding crucible that required of us daily exertion. Exertion to procure food, and to keep from being food. Constant migration, building shelter, fashioning tools – the list of "chores" and physical demands was endless and unforgiving. In fact, I like to say that we evolved as obligate movers and opportunistic feeders. And it's just so very easy, in this day and age, to dive headlong down the rabbit hole of nutritionally-centered, scientific minutia, and completely forget that "obligate mover" part of the equation.
To address this part of the equation, Keith and Michelle have included not only an extensive list of strength and conditioning presentations, covering everything from supplementation, to ketogenic diets, to stress management, but they've also lined up several hands-on workshops. Keith summarized some of the workshops you can experience at Paleo f(x) this year:
Strength and conditioning luminaries such Wil Fleming will be teaching the finer points of the Olympic lifts. Jim Laird and Eva Twardokens will be coaching the squat and deadlift movements. Coach Chris Sommer and his Gymnastics Body team will be coaching various gymnastic moves. Clifton Harski will be teaching kettlebell techniques. Molly Galbraith will be covering core strength/stability and prehab methods. A team from Efficient Exercise (including yours truly) will be giving on-going demonstrations of their ARxFit equipment; a true testament to the "leveraging 21st century technology to achieve ancestral wellness" idea. Natural movement sessions, Parkour, yoga, mindfulness sessions – it's an on-going blitz of everything strength and conditioning. Truly something for everyone, and plenty of opportunities for old dogs to learn new tricks.
Need I say more? Well, there is a lot more, in fact – so much that I just can't include it all in one article.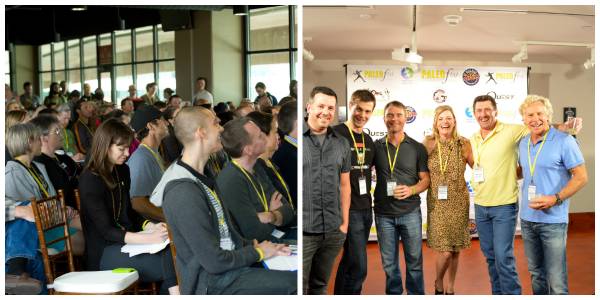 All in all, the strength and conditioning element of Paleo f(x) is part of a bigger mission – the goal Keith referenced above of "leveraging 21st century technology to achieve ancestral wellness."
Nobody is claiming that cavemen sported minimalist shoes and worked out in the gym, nor are they suggesting we should ditch our gym equipment in favor of rocks. That would be silly. As Keith put it:
As an organism created not just to survive, but to thrive, we are at once living in the best and worst of times. A blessed time where most communicable disease is squelched; yet, the ease we've created in our lives has the potential to land us – unless we counter with intelligent exercise – in a state of physical degeneration. Again, we're lucky in the fact that we don't have to meet our physical demands via toil, uncertainty, and dangerous situations, but the flip-side is that we do have to make a conscious effort to require effort from our bodies.
That goal of "intelligent exercise" is applicable to beginners and advanced athletes alike, and all of these skill levels will find something to take away from the workshops and presentations at Paleo f(x).
As Keith described, "The seasoned athlete, for example, may want to hone his skills in a few specific S&C workshops, and catch an advanced panel on supplementation for athletes. In the interim, he might spend the bulk of his time catching presentations and panels at the Paleo on-ramp stage, where he can get the 101-level 411 on all things Paleo diet and lifestyle related."
Of course, this only touches on the strength and conditioning side of Paleo f(x). We haven't even discussed the cooking demos or presentations by the experts. I can't tell you how excited I am to attend this event. Share in the comments if you plan on being there, too!