Are You Dealing With These? – Editor's Picks of the Week
A lot more people can do a muscle up these days than in the past, but it's still one of the cooles moves ever. I mean, it's pretty impressive right? And it feels really good to accomplish. But who knew the muscle up could be so controversial?
The Muscle Up
The Key to Conquering the Elusive Muscle Up
Thwarted by the muscle up? Trying to get a strict instead of kipping version? The solution could be simpler than you think. Coach James Cerbie breaks down how to make it happen.
Masters Athletes and the Muscle Up Hullabaloo
Let me ask you – if you were making a genuine run for the CrossFit Games, do you think you should be able to do a muscle up? CrossFit Games veteran Patrick McCarty gives his thoughts on this surprising controversy.
Overtraining, unlike muscle ups, is not controversial or rare. In fact, it's downright common amongst dedicated athletes. Read the articles below to get insights on how to train, how other competitors train, and how to program for your own athletes.
Overtraining
How Much Training Do You Need?
Brazilian jiu jitsu black belt Sam Spiegelman takes a look at our training schedules and ask us to consider whether we are a competitor, or whether we're in this for recreation. Be honest with yourself, and check out his guidelines for training.
Training Within My Parameters (Athlete Journal 24)
Terry Hadlow is a competitive athlete. He's been competing on a national and international level in Olympic weightlifting for five decades. Yes, five. Check out his training journal and see how he listens to his body's needs.
Programming for Injury Prevention: How to Keep Your Athletes Healthy
Strength and conditioning coach Robert Camacho examines the real source of injury, the pitfalls we all succumb to in training, and how simplicity is the ultimate answer.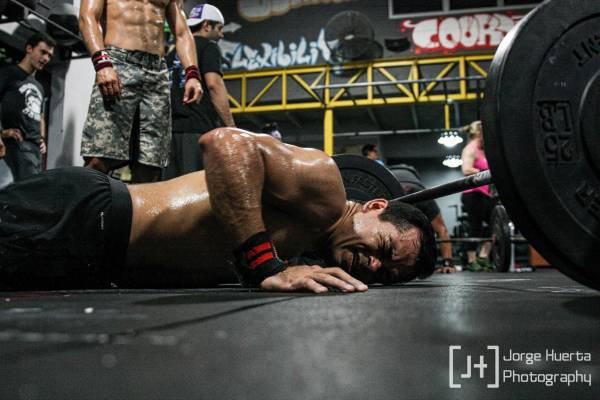 Now that you've eased up on the training, it's also time to loosen up your butt muscles. Yes, I said that. And so did Brooke Thomas, so make sure you read what she and movement specialist Katy Bowman shared this week so you treat your body better – because then you'll perform better in all aspects of your life.
Posture
Beyond Babywearing: Mechanical Nutrients for Babies (And Parents)
If you're a parent, do you carry your baby or do you wear your baby? There's a difference and it could be affectin your movement, but more importantly, it could be impacting your baby's lifelong development. Movement expert Katy Bowman explains in this article from our women and family expert Nicole Crawford.
To Clench or Not to Clench (Your Butt), That Is the Question
And yes, here you go. Here's where Brooke Thomas tells you to relax your glutes, already. No kidding. She says a lot of other amazing stuff about your posterior chain, too, and if you're concerned about good movement patterns and/or performance, you'll want to read this.
Photos courtesy of Jorge Huerta Photography.