We receive free products and receive commissions through our links. See
disclosures page
.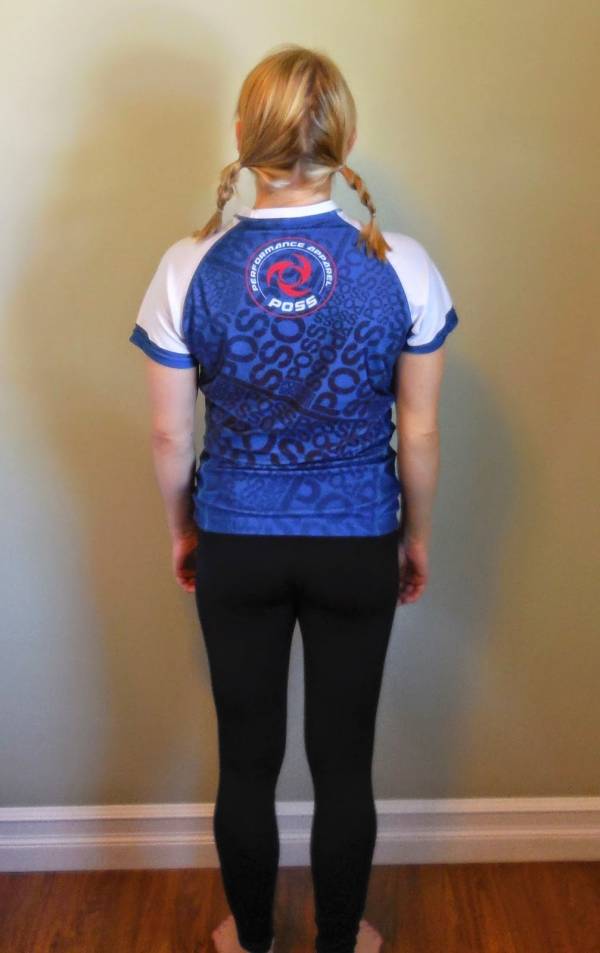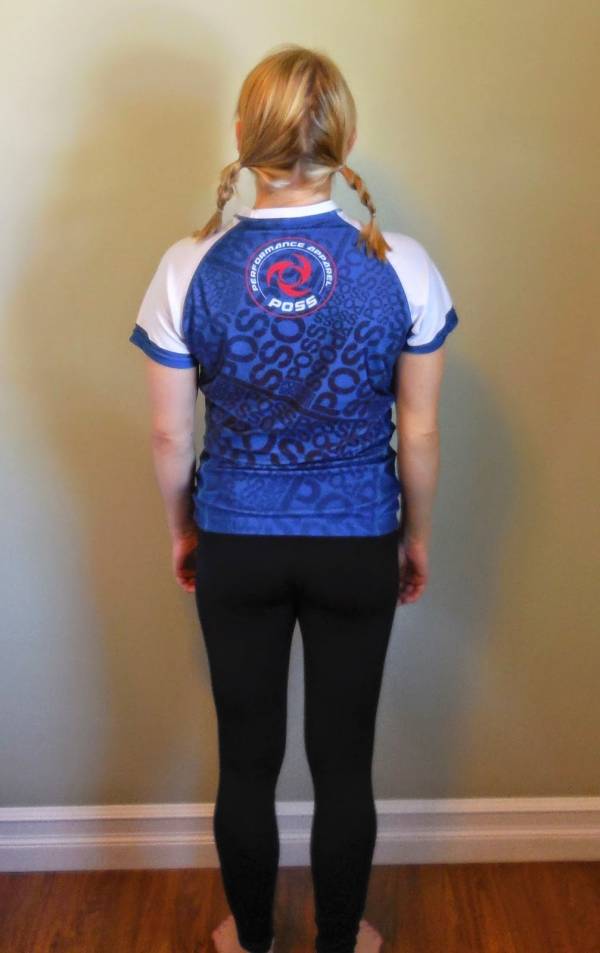 POSS MMA was established in 2011 and specializes in performance training apparel for BJJ, MMA, and competitive fighting. They offer compression shorts, spats, and rashguards as well as dry-fit products and MMA and muay Thai shorts. All of their products have been tested in the cage and on the mats.
I was sent the Compression Short Sleeve Top V.3 and Compression Tights V.2 to test in my own training.
Compression Top Features
POSS logo on the front of the rashguard, full logo on the back, and watermarked POSS throughout the back panel
Sublimated graphics
Light, stretchy fabric with flatlock stitching
Side panels and white raglan sleeves
Slim fit design, meant to be a tighter fit than regular sizes
Elastic rubber sewn onto bottom of rashguard to ensure a secure grip
I loved the design of the POSS MMA compression top and enjoyed wearing it. However, I did not wear it for training BJJ very often because the short sleeves leave my arms exposed to scratches and germs. When I did wear it, I found it to be comfortable during rolling and did not have any issues. Because it's a men's size small, the top was not a compression fit on me, but it had a slim fit and therefore fit well enough not to look as though I was wearing someone else's shirt.
During testing, I wore this top for weight lifting, and it's become one of the first ones I look for when packing my gym bag. The colors and fit are flattering, even if I gain a couple of pounds, and because the material is so soft and silky, there is never any chafing during lifts. The elastic rubber at the waistband is wide enough to be non-restrictive, yet it keeps the bottom of the shirt in place.
I also like that although the raglan sleeves are white, the blue extends from the sides of the shirt to the armpits. If you have white t-shirts, I'm sure you've seen the armpits turn yellow over time. Extending the blue color over this area prevents that problem and also looks sharp.
Compression Tights Features
Soft, elastic fabric waistband with sublimated graphics
Thick, stretchy polyester-blend fabric with flatlock stitching
Shaped to fit larger thighs and glutes comfortably
Screenprinted logo at the ankle
During the testing phase of production, the POSS compression tights were proven to withstand the punishment of being worn for many hours in grappling, jiu jitsu, sparring, MMA, and under the BJJ gi. They were designed to prevent cuts, chafing, and the acquisition of infection while also neutralizing temperature to improve comfort. The product description also claims that "by enhancing blood circulation through the compression shorts fitment, more oxygen is delivered to the muscles, while helping to reduce fatigue."
These tights were more of a comfort fit on me than compression, likely because they are a men's size small. The fabric is a thick and durable polyester blend, and the flat-lock stitching is solid. My skin and underwear weren't visible through the tights when I bent over, which was great, but then again they weren't stretched to their limit either. They are tighter around the ankles and calves, expanding as they go up to allow for bigger thighs and glutes.
The length was perfect for me and ensured that all skin was covered during jiu jitsu class, therefore fulfilling their purpose of protecting me from mat germs. I found the fabric to be comfortable during training, but I cannot attest to its durability over time. I only wore the tights a few times because I found the waistband to be way too restrictive.
I have a hard time with grappling tights because many companies choose to use strong elastic material in their waistbands. My figure is somewhat boxy and weight gain begins around the waist. This means that even if I weigh 105lbs, I will have muffin top if I wear certain styles of clothing. The POSS compression tights fell into this category.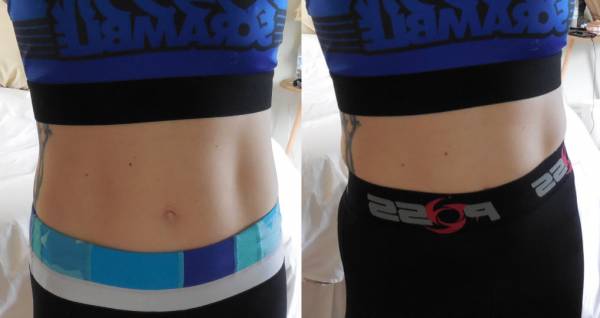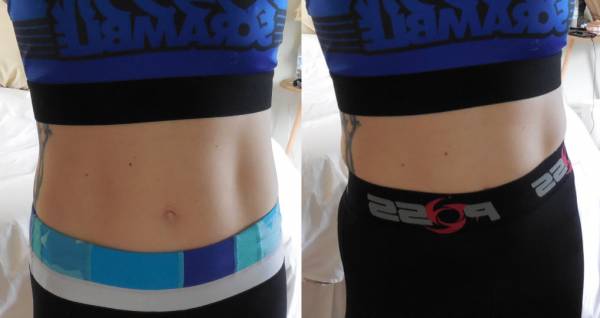 In the photo above, you can see how the POSS tights fit around the waist as compared to how lululemon tights fit around the waist. For people with an hourglass figure, these tights would likely be comfortable, but after trying a number of different brands of grappling tights, all of which have had the same issue, I don't think I will order tights online again.
For more photos and measurements, please visit my blog.
Customer Service
I was sent the POSS compression tights and top for review, so I did not experience typical customer service. Shipping to Canada and the United States is $8.00. You can follow POSS MMA on Facebook, Twitter, and Instagram for updates on new products. POSS also has a great blog with lots of training and diet tips as well as interviews and news about some of your favorite fighters.
The POSS MMA Compression Tights and Rashguard are available for $49.99 each at POSS-MMA.com.