We receive free products and receive commissions through our links. See
disclosures page
.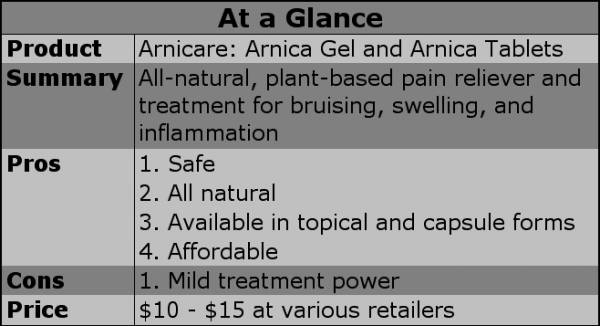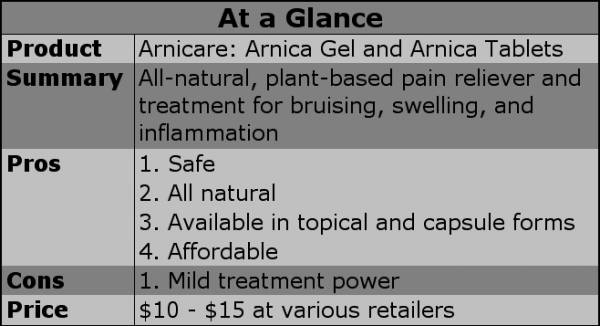 Arnicare's pain relief products offer a natural treatment for pain and injury. There are two methods of taking Arnicare, including arnica tablets and arnica gel. Both products are made from a mountain plant in the daisy family called Arnica montana, which is famous for its spectacular natural healing powers.
Made by Boiron USA and rooted in homeopathic medicine, Arnicare seeks to treat neck, back, shoulder, and leg muscle pain and stiffness. It also treats swelling and bruising.
Embodying the all-natural approach, Arnicare is a product that is extremely user conscious. Arnicare products resonates well with the worldview that everything one could need comes from the earth. Furthermore, the product can relieve any tension around medication and treatment with the fact that both the capsules and gel work without the risk of overdose, contraindications, drug interactions, or side effects.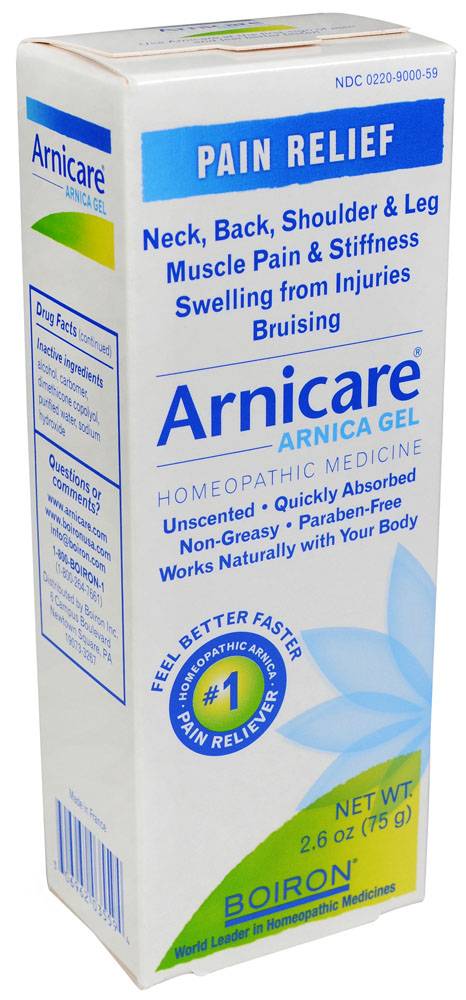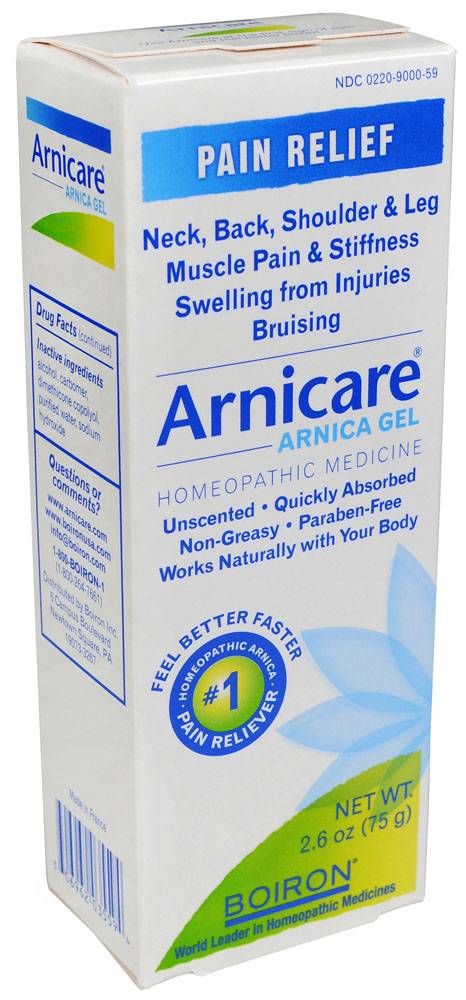 My personal experience with Arnicare's products involved the arnica gel. The gel is unscented and surprisingly easy to manage, unlike some of its more messy competitors. After competing in the CrossFit Games Open workout for the week, my hands and shoulders had plenty of room to heal, being full of tears and soreness. I did see a positive adaptation using arnica gel, and I felt safe using it. In fact my days of popping Advil in response to, well, anything is over. Arnicare speaks my all-natural language, and I welcomed it into my routine with open arms.
The capsules seem to imply a bit less acute treatment and more of a general relief, but that could be psychological on my part. Taking the capsules, however, is easy and the taste was at worst redundant, and at best fresh tasting. There are 60 quick dissolving capsules per package. Given that a dosage of two capsules is enough, a box of arnica tablets should last a good while.
The worst thing that could happen with this product, in my opinion, is someone could expect it to be a miracle worker. Though it is an outstanding product, it shouldn't be leaned on for much more than one would take Advil or Aleve. In that context, I think Arnicare's line of pain relief products is a bright spot in anyone's medicine cabinet.
In the all too often over-medicated age we live in, Arnicare may be a small, but significant step towards a more holistic approach to treatment for the everyday injuries, aches, and pains. Replacing products laden with chemicals and foreign substances as well as a collection of countless over-the-counter tablets with Arnicare products would do us all a bit of good, in my opinion.
Find out if Arnicare is available at a store near you.