We receive free products and receive commissions through our links. See
disclosures page
.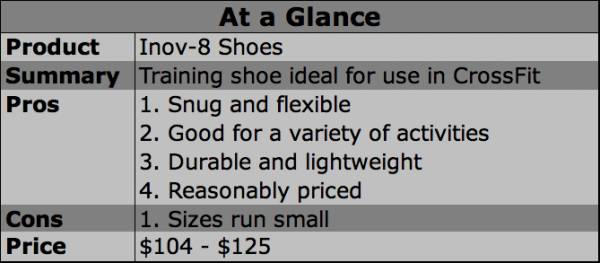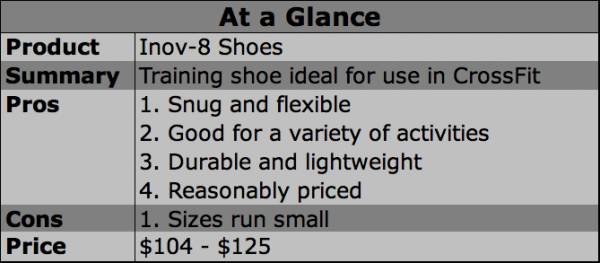 I've never been a fan of wearing shoes in general, let alone ones that have to be tight to work well, before discovering the products made by inov-8. Anyone who has stepped into a CrossFit gym or been to a competition knows the name inov-8 and has seen their shoes – they are everywhere!
The challenge of finding a comfortable shoe that works well for all avenues of CrossFit has been an ongoing one. At first we had the standard running shoe which was great for running aspects of CrossFit, but became problematic when it was time to do the Olympic Lifts. The running shoe was replaced by the Vibram 5-Finger shoe in the CrossFit world, but many people found them to be uncomfortable during longer runs. Plus some people found them to be visually unappealing.
For the past two weeks I have been wearing and training in a pair of black inov-8 230s. These have slightly more foot padding than their sister shoe – the ultra light 195s – but otherwise are the same. The 230s are made very simply with a breathable mesh body and a half of an inch of flexible sole. The heel of the sole is considerably more solid than the arch and toe area, allowing for a considerable amount of flex.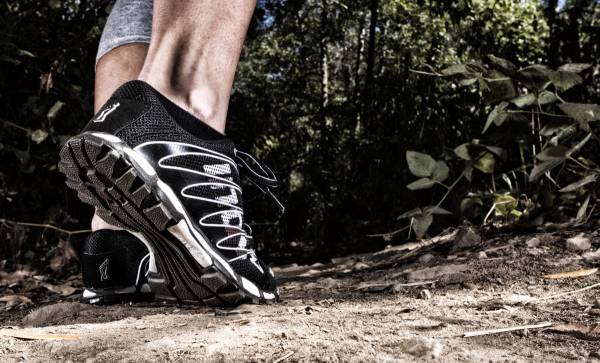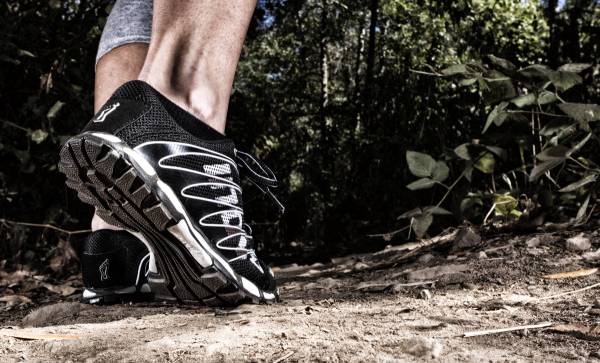 My first impression of the shoes was that they were tight, very tight. inov-8s also run small size-wise, for those of you that plan to place orders on the internet. I usually wear a men's 9 (go ahead, laugh it up) and still had some big toe room in a size 7.5 in the inov-8s.
The tight feeling was quickly replaced with the sense that these were, in fact, the lightest shoes that I'd ever worn. Yes, they still felt snug, but not in a restrictive way. The shoes did not slide around at all on box jumps and kettlebell swings and were the closest feeling to lifting shoes of any shoe that I'd tried before.
The true test was a workout with all of my "shoe change" elements in it – lifting, running and double unders. Coming from years of jumproping with bare feet from muay thai, I still have to slip my shoes off to link double unders together, something that is quite problematic in competitions.
The inov-8s were great on the run, with support for the sole of your foot throughout various elevation and ground level changes, digging into dirt and gravel with the same traction as on concrete. Transitioning from running to lifting was seamless due to the stiff flat sole. Double unders were also not a problem either since this shoe allows for slightly less ground feeling than a bare foot, but enough to allow you to know exactly where you foot is landing and where it comes back up under you.
For someone that highly dislikes shoes to begin with, I have to say I will be wearing inov-8s whenever I am doing a CrossFit workout due to their light feel and foot support. I have also had students who wore them during mud runs and were surprised at how quickly they dried in comparison to their standard running shoes.
Inov-8s are available from $88.00 through various online retailers.