We receive free products and receive commissions through our links. See
disclosures page
.




Finding healthy snacks that are grain/gluten free and tasty can be a challenge for any mom. If you are gluten free or have a family member that is gluten free and you have been searching for a nutritious snack than these "granola like" snacks are for you. After my youngest daughter was diagnosed with a gluten intolerance our family decided to go mostly gluten and grain free. This change can be very difficult for a family with four children with various palates. Many snacks and gluten free products on the market today are full of fillers, sugars, and ingredients you can not pronounce.
After making the change to go gluten free the all time favorite foods that our family seemed to miss the most were snacks, granolas, and cereals. Good news! A new yummy alternative to traditional granola is now available from Paleo People. The snacks are a creation of Laura Keenan who started these gourmet granola snack recipes within her CrossFit community. She combined her passion for fitness and nutrition with her knowledge of professional cooking to create Paleo People.
These granola like snacks are made from clusters of nuts, seeds, berries, fruits, spices and are sweetened with honey and apple juice. The detailed list of ingredients of these snacks and the exact nutritional information is provided for each of the four different flavors. If you are gluten free, fear not these granola snacks are certified gluten free by the Gluten Free Certification Organization.
Adults and children alike will enjoy the four different flavors of Paleo People snacks including; Banana Nut Crunch, Cacao Nut, Apple Crisp, and Cappuccino Crunch. Children seem to really enjoy the Banana Nut Crunch with its flavoring being very similar to banana bread. My personal favorite is the Cacao Nut because I am partial to pairing chocolate and coconut. The Cappuccino Crunch has a rich coffee flavor and would be nice with an espresso. The Apple Crisp is very similar to the favor of an apple pie or crumble. You can enjoy this granola over coconut milk ice cream, mixed with yogurt, or as part of a gluten free fruit crumble. You can also serve the granola in a bowl with coconut milk, just like cereal.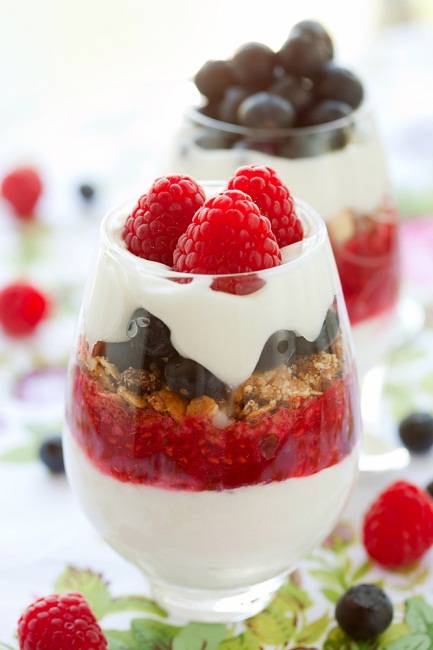 "Favorite Paleo People Treat"
Ingredients:
½ cup of 2% or full fat Greek yogurt (I prefer the Fage brand)
¼ cup of you favorite Paleo People snack 
½ cup of fresh organic blueberries, marion berries, strawberries, raspberries, or blackberries
Simply layer in a large glass and enjoy.
"You Kids Will Love This Gluten Free Fruit Crumble"
Ingredients:
1 large ripe organic granny smith apple sliced
1 cup organic cranberries fresh or frozen
1 cup frozen organic blueberries
Pinch of cinnamon on the apples
1 and ½ cups of Paleo People Snack (flavor is your choice)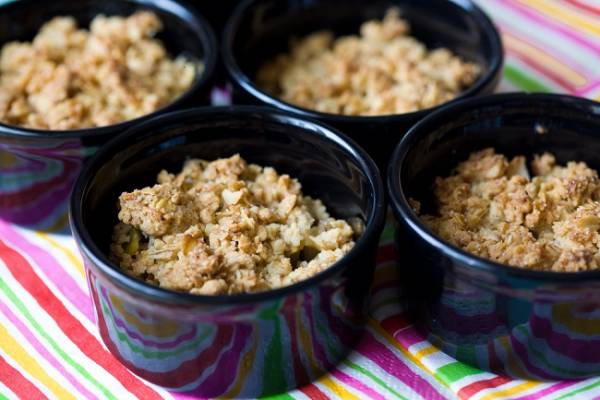 In glass ramekins or a pie shaped pan generously coat the inside with coconut oil. Next, layer sliced apples, cranberries, and blueberries and top with crushed Paleo People Snack. You can easily crush up snack by placing granola in large Ziploc and crush it with a rolling pin. Place in an oven set for 325 degrees for about 30-45 minutes depending on your oven or until browned and fruit is softened. Serve warm.
Paleo People Gourmet Granola snacks are available for $4.05 to 4.25 at Paleo People.