We receive free products and receive commissions through our links. See
disclosures page
.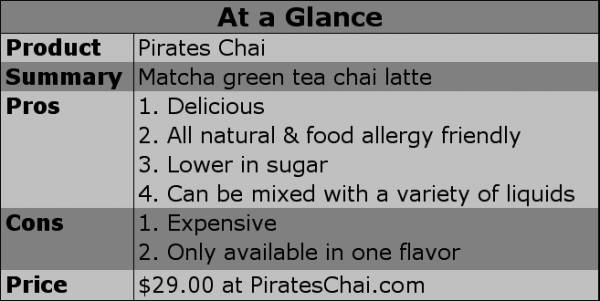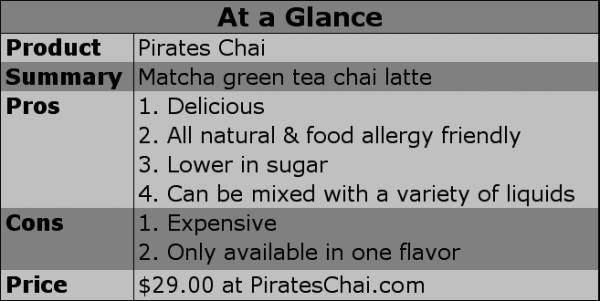 If you have been looking for a healthy alternative for chai lattes, your search is over. Pirates Chai is a delicious matcha-blend green tea chai that has less sweetness and more spice than other chai teas on the market today.
Pirates Chai special matcha blend is the highest grade ceremonial matcha, made with dark brown muscavodo sugar and natural spice extracts. This chai is naturally less sweet, with only 4g of sugar per serving compared to Starbucks' chai, which has 42g of sugar when mixed with 2% milk.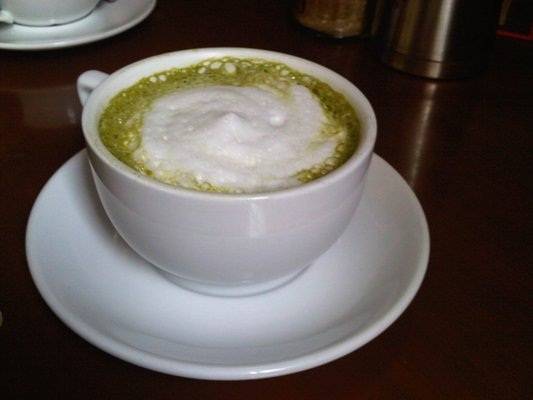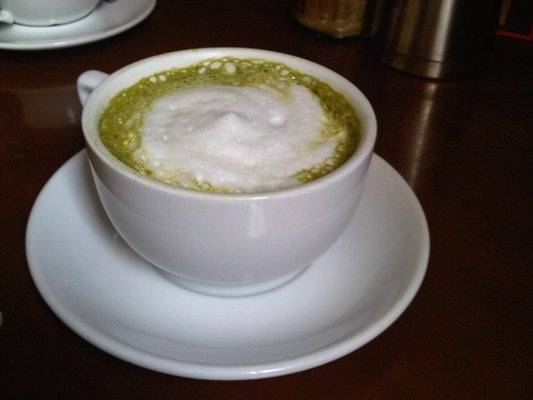 We tested the chai mix with So Delicious Coconut Milk Drink and found the tea to be very thick, creamy and delicious. I would recommend using the chai with a full-fat coconut milk for a decadent treat as well. You could mix with full-fat milk or 2% milk but remember, that does increase the amount of sugar per serving. The spice level is an interesting feature of this chai, the spices give the drink a strong rich flavor.
Pirates Chai tea is a first brew tea which is different from an extract or pre-brewed liquid you might find in typical coffee shops. Pirates Chai can be brewed hot, cold, or even mixed in a smoothie. We personally prefer it hot with a pinch of cinnamon on top.
What's In It:
Dark Molasses Sugar
Matcha Green Tea
Spices
The Good Stuff:
Pirates Chai has no alcohol or glycerin carriers, no lecithin, no yeast, no artificial flavors, no artificial colors, no chemicals, no preservatives, and no solvent residues. The tea mix is gluten and dairy free. Unlike traditional chai mixes, Pirates Chai can be mixed with a variety of liquids including coconut milk, almond milk, or milk. This chai is a powder formula so there is no refrigeration required and it is travel friendly.
Preparing Pirates Chai:
Simply add 2 tsp to 8 oz of hot liquid of your choice (milk, coconut milk, nut milks, etc.) and mix vigorously. Keep stirring as needed, as the matcha tea tends to settle at the bottom.
Pirate's Chai is available online for $29.00 for an 8.5 oz bag ( this makes 24 cups of tea).