We receive free products and receive commissions through our links. See
disclosures page
.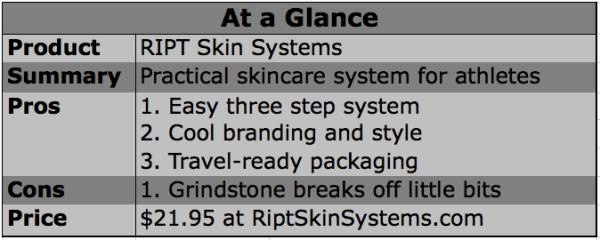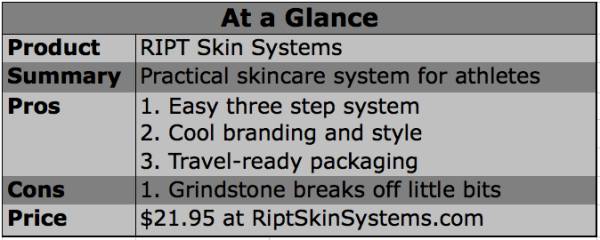 In certain circles, handcare may be a topic of discussion. For most gym rats, however, hand care is neither cool nor a topic for discussion. Especially for men, there's not much concern about skin products. I'm as guilty as anyone. I find myself biting off calluses before even contemplating skincare products and ointments. I won't even use the slightly more badass Dremel maintenance tool option.
Two weeks ago, despite beating my chest about ultra-apathetic skincare practices, I did a horrendous workout with eighty-four hang power snatches in it. During said workout, I ripped the flesh in multiple places on both hands. Though steadfast in my feelings about hand moisturizers, grips, gloves, and the like, I did wish I had healthy hands so I wouldn't interrupt my next few days of training.
That's when I received RIPT Skin Systems in the mail. My hands were still raw and I was receptive to the idea, to say the least. RIPT Skin Systems combats my aforementioned concern about skincare, especially in male athletes, by making it cool. I don't know how they've done it, but they have. From the branding to the easy three step system, athletes can get the healthy hands they want without the scents, colors, rainbows, and butterflies that come to mind when you think of hand-care.


And, that's just it. As athletes, our hands are invaluable. Small injuries to the hands or feet can bring down even the biggest and toughest men and women. Though hand care may not be cool in and of itself, it is important.
RIPT Skin Systems is a kit with three components. First is the 'Quick Fix.' Quick Fix was my best friend, since I had open wounds to tend to. The idea here is that athletes would apply the Chapstick-looking product to the damaged area to protect it from the environment and to repair the moisture barrier. Step two, then, is the 'Daily Dose.' Daily Dose looks exactly like the larger, more oblong Chapstick-looking applicator of Quick Fix. However, Daily Dose seeks to hydrate dry calluses to prevent future tears. Lastly, the RIPT Skin Systems kit is made complete with the 'Grind Stone.' The Grind Stone is essentially a pumice stone. The purpose being to manage strong but thin calluses. Since the stone is branded and black, it's much cooler to have in your gym bag than a natural one. I did experience a bit of breakdown with the Grind Stone, however, which left some little black specs. It's effective, nonetheless, and it doesn't look like an organic lava rock or rare piece of coral.
I personally think this product is brilliant. I'll probably never be a hand-care type of guy, but RIPT Skin Systems will definitely make it in my gym bag. This product is a branding victory and a practical win for any athlete in the gym.
The 3 Phase Skin Reinforcement System is available for $21.95 at riptskinsystems.com.