We receive free products and receive commissions through our links. See
disclosures page
.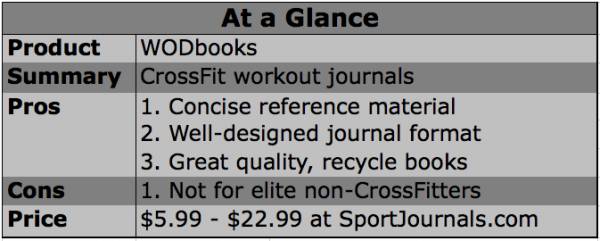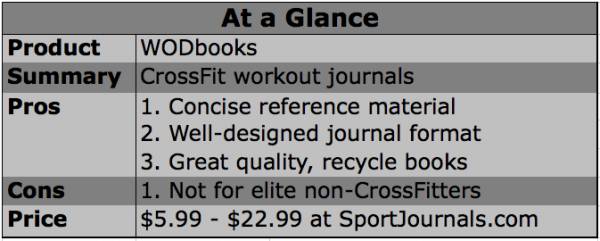 You might have seen the articles on this site debating some of the coaching styles you'll find in CrossFit gyms. For a lot of reasons CrossFit has galvanized both fanatical support, and rabid opposition in the fitness community. It's pretty strange, but hey, success comes at a price I guess. I'll be the first to tell you that I love some of what CrossFit brings to people striving to improve their fitness, and also that some of what I've seen makes me cringe. This usually depends on the coach, however, and some of us like to exercise independently anyway.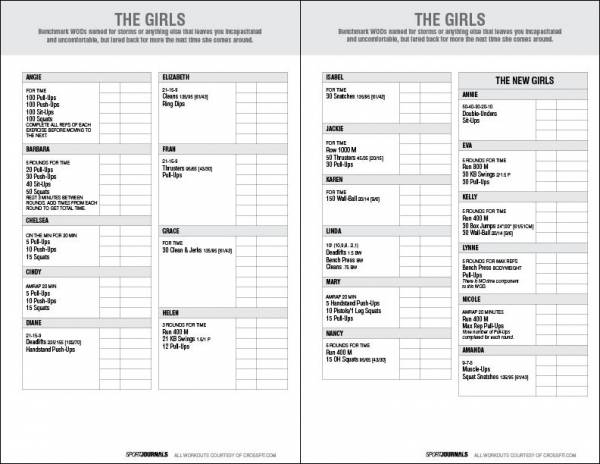 So for those of us who like to track our own progress, and go our own way SportJournal has released the WODbooks. The WODBooks are journals where people interested in the CrossFit concepts and practices can chart their own progress but with a guiding hand. And I have to tell you, although I don't do CrossFit workouts regularly myself, these log books are excellent, and even non-CrossFitters can use them.
The design of each is simple and elegant. They each begin with some passages on fitness methodology, some inspiring words, and nutrition advice (paleo oriented, which I like), and then go into various logs. I looked at four of the books they offer and will mention each below:
Beginner's Guide – 42 pages, $5.99
Basically this is what I described above – some discussion of training and then right into the logs. Sections are included for logging various things, including a paleo diet log, logs for individual exercises like bench press, the "Girls" (CrossFit style workout circuits), an exercise sign-off form for your coaches, and a free-form log. Very basic, very well thought out and put together. It's made to last approximately one month.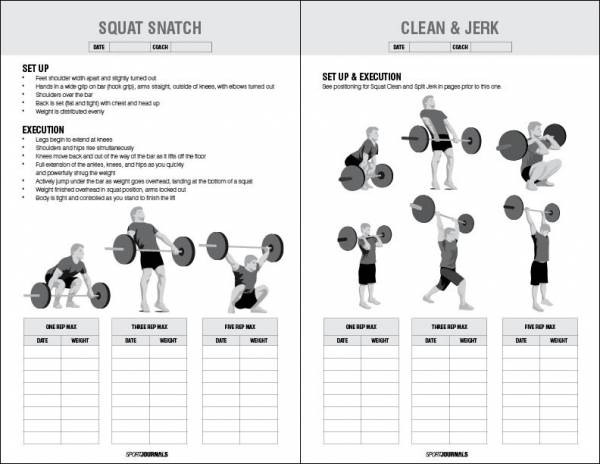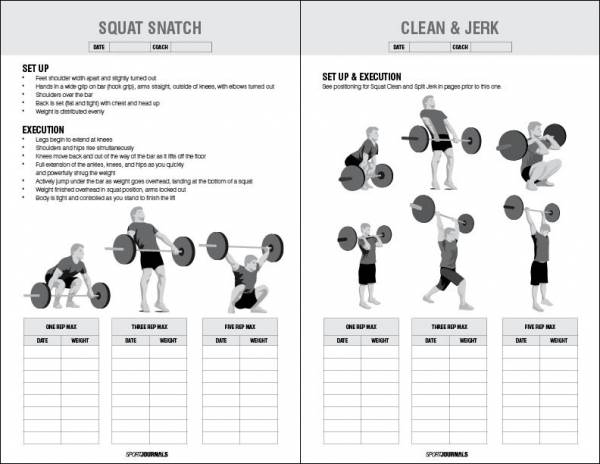 WODBook Double – 150 pages, $14.99
More of the above including goal tracking, more work out variety, description of the CrossFit Games events, weight percentage charts, and more. You can log 150 workouts in each book.
WODBook Legends Chris Spealler – 200 pages, $22.99
Similar to the WODBook double, this includes athlete bios, a workout for the CrossFit Games, and more advice for individual exercises.
WODBook Legends Annie Sakamoto – $22.99
This is basically the same as the Chris Spealler version, but with different bios, and inspirational bits. Same length, same price.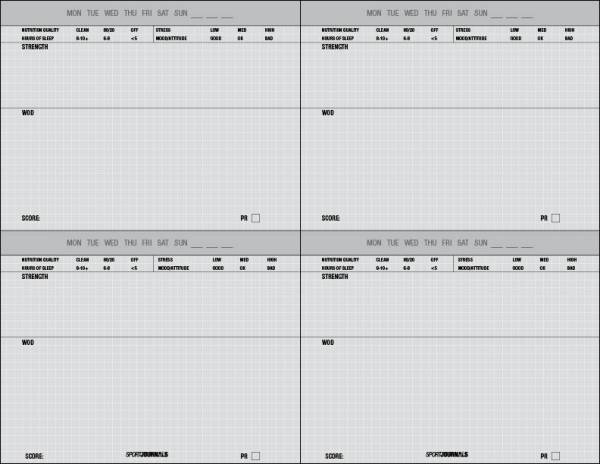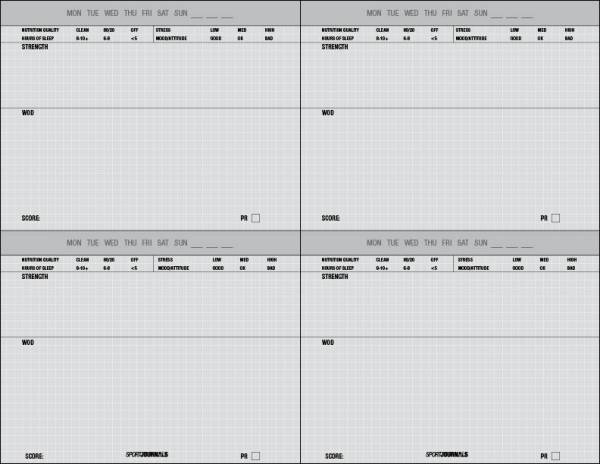 If you're on the market for a log book these are as good as log books get. For an experienced athlete with a specific training regimen, a log book designed by your coach specifically for you might be better, but for anyone else wanting to have a simple book to take with them to the gym and chart their progress, this is great. Unless you want to see the specific abilities and have inspirational pieces from elite CrossFitters, you can probably save money and just stick with the Double, but I'll admit my curiosity was piqued to see how I would compare against some of the toughest CrossFitters.
All in all, if you were looking for a log book, for the price, you can't beat these short of making your own. And even then, getting these might giving you some ideas for your own logs. I recommend these highly. And in the question of how I compare to Annie or Chris? For the most part, not very well – I'll leave it at that!
WODBooks are available from $5.99 – 22.99 at SportJournals.com.