We receive free products and receive commissions through our links. See
disclosures page
.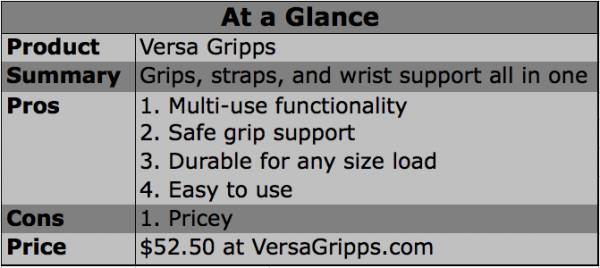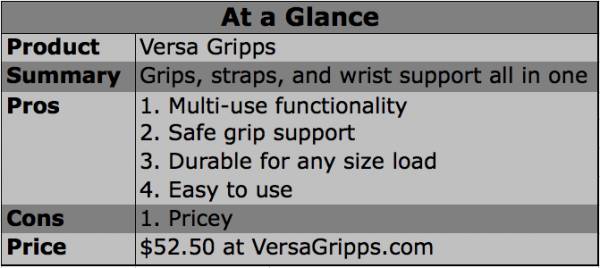 Building strength is tough enough. Trying to gain strength when your hands or grip are the limiting factor, however, can be simply too frustrating to manage. Versa Gripps have developed a product with your strength results in mind. The idea behind using Versa Gripps is that the condition of your hands or the strength of your grip will never get in the way of you and your training.
Versa Gripps are like wrist supports that Velcro tight, except they have a leather extension that continues from the base of the palm to the base of your fingers. I was surprised to find that Versa Gripps work in two ways. For one, the extension piece can wrap around the pull up bar, barbell, etc. Your fingers then grip both the implement and the strap, creating a sturdy,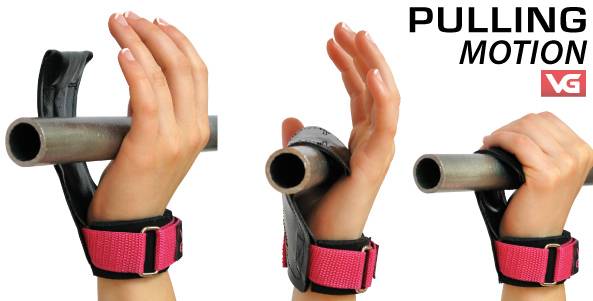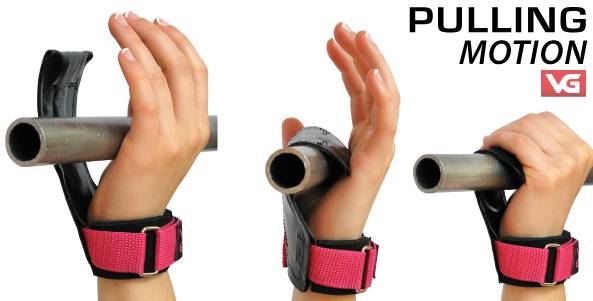 hook-like grasp with the leather strap. This has particular value for pulling movements. The other option is to place the leather extension between your hand and the bar for protection from and support of the bar, especially while going overhead.
Considering both the grip function and hand protection element I just described, if you also take into account the value of wrist support, there are actually three distinct benefits to using Versa Gripps. This all in one training tool makes a case for consolidating weightlifting straps, wrist wraps, and gymnastic grips into one.
I recently tried out a pair of Versa Gripps, and the timing was perfect. My hands were tattered from a few large-volume kettlebell swing days, which made the conditions perfect for putting Versa Gripps to the test. Wearing the grips for the first time was interesting, as my personal preference with regards to weightlifting accessories is pretty minimalist. I barely wore batting gloves in my career as a baseball player, so I can often be found training without straps, bands, gloves, or braces. When it comes to workout gear, I am a true novice. Yet, my experience was positive, nonetheless.
Thanks to Versa Gripps I was able to perform large-volume pull up sets with open tears on my hands without any problem. This coming Memorial Day, I've decided to utilize my Versa Gripps to save my hands during "Murph," a benchmark CrossFit workout that includes 100 pull ups.
To test the grip action of Versa Gripps, I used them for some heavy triples in the deadlift. Truthfully, using Versa Gripps felt like cheating, especially when compared to historically lifting without straps. While using the Versa Gripps my grip was never an issue, so much so that I couldn't even compare it to using the hook grip, a mixed grip, or both.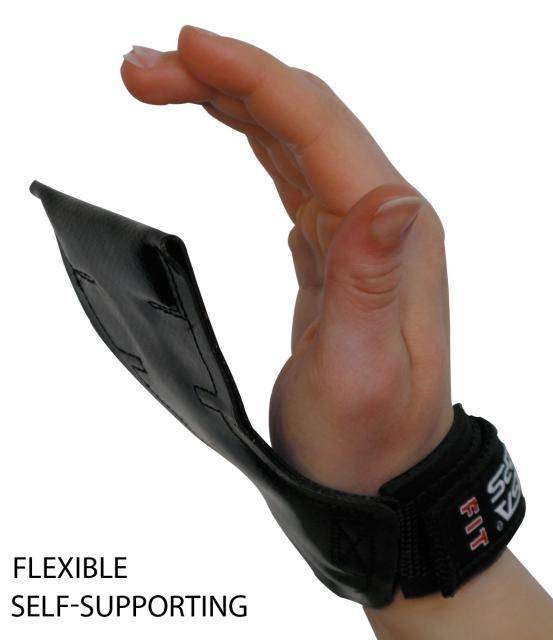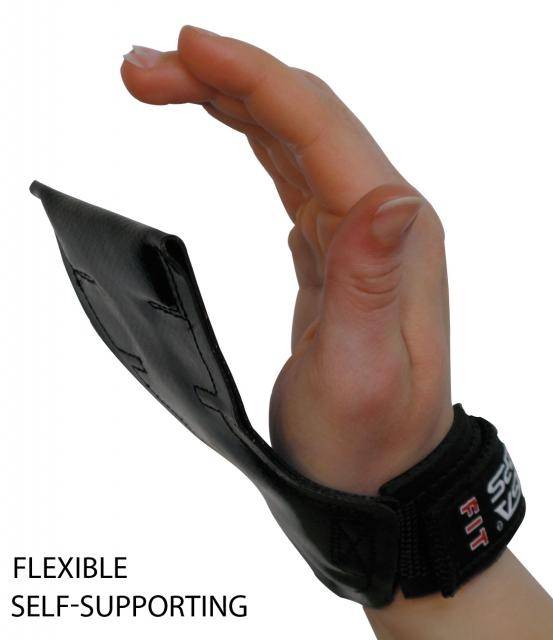 When I was in college I was introduced to weightlifting straps, and the idea of hooking myself into a heavy load like that, especially for one of the Olympic lifts was frightening to me. It is worth noting that Versa Gripps have the gripping power of straps without the unwanted commitment to being attached to the bar if things don't go as planned during a lift. Unlike traditional, low-tech weightlifting straps, simply letting go frees you and your hands from the bar. This safety factor is invaluable, especially when utilizing Versa Gripps for more dynamic lifts, like the clean.
In my opinion, Versa Gripps may have a place in the gym bag of nearly any type of person who is moving through large volume pull ups or large loads with a barbell, both pulling from the floor or going overhead. The only thing that may be tough to stomach with Versa Gripps is the price tag, but considering you'd have to make three separate purchases to replace their functionality, it may be the best way to invest in grip help, wrist support, and hand protection. Now, there are weightlifting straps, wrist wraps, and grips all wrapped into one.
Versa Gripps are available online at versagripps.com for $52.50.