We receive free products and receive commissions through our links. See
disclosures page
.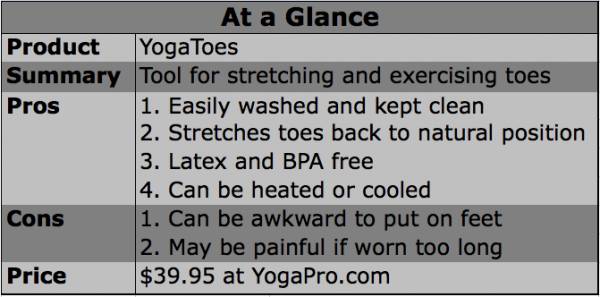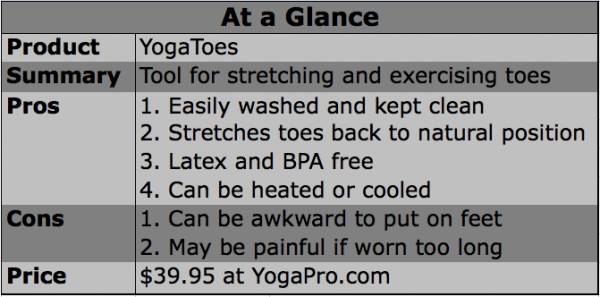 Over the course of a day, our toes and feet take a lot of abuse. Most of us don't wear shoes that allow our feet and toes to assume natural positions or natural movement patterns. Certainly those high heels and business shoes make our feet feel miserable by the end of a long workday. Even those of us lucky enough to wear sneakers or more friendly minimalist shoes might just have tired feet and toes by day's end. And then there are all those not very fun to talk about foot problems like bunions, corns, and hammer toes. (Don't Google those – trust me.)
Which is where YogaPro steps in with their simple, yet effective product – YogaToes. For anyone who's experienced a pedicure, YogaToes look a bit like the toe seperators the nail technician puts on you before applying polish. But the comparison ends quickly once you pick up a pair of YogaToes and examine them.
YogaToes are latex and BPA free and work to improve the circulation and strength in your feet by spreading and stretching your toes. According to YogaPro they can improve to alignment of your foot bones and restore more natural foot position – much like spreading your fingers our and stretching your hands feels good and refreshing.
YogaPro recommends to start conservatively when using YogaToes. Start with only 10-15 minutes each day and then build up from there. From my experience I second this recommendation. My toes were actually a bit tired and achy after wearing the YogaToes for a while. It felt good at first, but after time passed I clearly felt the stretching. YogaToes acknowledges the product may be uncomfortable at first, but the more you use them the healthier your feet will be and the less discomfort you will experience.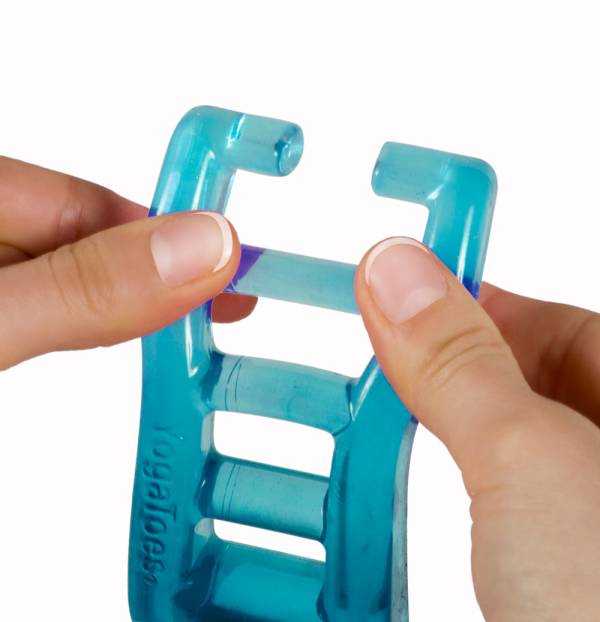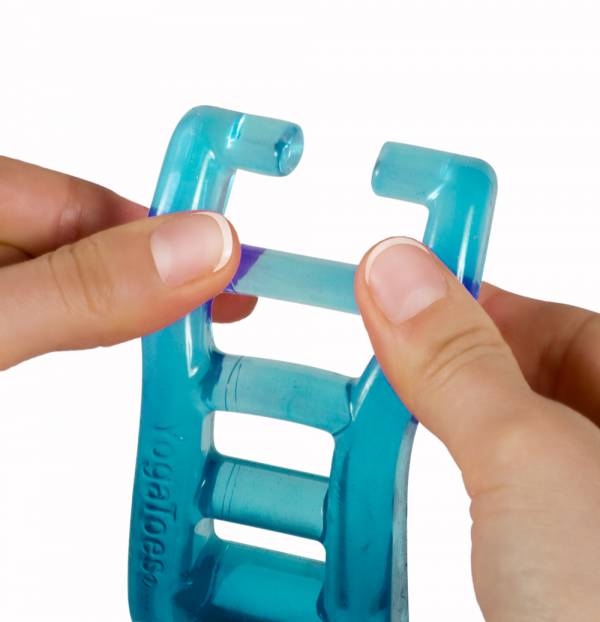 Whatever size or shape your toes are, you can still wear YogaToes. The ends of each one are split open to increase the ease of putting them on. If you have toe injuries, like I do – thanks to jiu-jitsu my pinky toes don't work, you may find it difficult to put the YogaToes on without first wetting them with warm water. YogaToes can also be worn in the tub, cooled in the freezer, or heated in hot water.
In addition, YogaToes come with a lifetime guarantee. YogaPro will replace any set damaged from normal use. They also offer a 30-day money back guarantee.
While they may not be comfortable at first and they do look funny, YogaToes offers a nice way to treat yourself to a special, and healthy, toe and foot massage.
YogaToes are available online at the YogaPro website for $39.95.