It's time to get fat – as in, intake good, healthy, essential fats. Without fat and protein, we expire. These two nutrients are essential to our joints, organs, and brain function. So, chew on these yummy balls. Tip: These are a good (and easy) recipe for holiday parties, too!
Ingredients:
3 cups dried unsweetened shredded coconut
1/4 cup organic blackstrap molasses
1/4 cup organic raw cacao powder
2 tbsp stevia powder
6 egg whites
Directions:
Preheat oven to 350 degrees.
Add dry ingredients into mixing bowl. Next, add molasses and egg whites. Mix thoroughly.
Use hands to mold mixture into 20 1 1/2″ balls. Put on cookie sheet. Cook for 12 minutes.
Allow to cool.
Eat! Enjoy.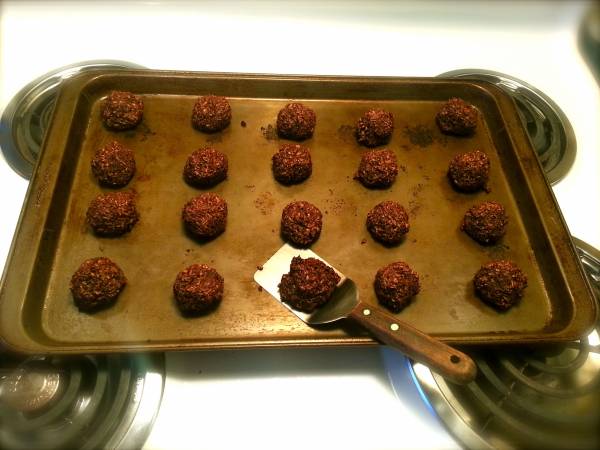 Nutrition Facts:
Servings 20, Serving Size 1 Ball
95 calories
8 grams of fat
7 grams of carbohydrates
2 grams of protein