We receive free products and receive commissions through our links. See
disclosures page
.
Sometimes you just need to change it up with a different training stimulus to get yourself out of a rut. Sandbags did this for me. I'm big into endurance training, and when I hit the gym each week, I usually stick with what's comfortable to me: barbells, dumbbells, and kettlebells. It was nice to have a chance to play with a different training modality for once, and better yet, it was nice to work with a great product.
FitShit Is Built to Endure
Any product you're going to be throwing around in the gym on the regular had better be well-built, and FitShit delivers. Probably one of the first things you'll notice upon opening your new gear is the zipper. I know it sounds odd, but the zipper itself is double-sewn, and just to be sure, it also has a second layer of snaps to ensure that everything inside the bag stays there.
As you continue to scan the sandbag, you'll run your fingers over the high quality canvas, and webbing. Again, first impression is that it is spot on, and seems more than capable to handle many a gym beating. Then, you'll dive into the inner bags that hold the sand. The velcro on the upper flap of these things is no joke. These bags are made out of the same canvas-type material and look plenty stout. Combine that with the super strong Velcro and that sand will stay where it belongs. While I haven't yet put it through months and months of training, the first impressions for the quality of this sandbag are great.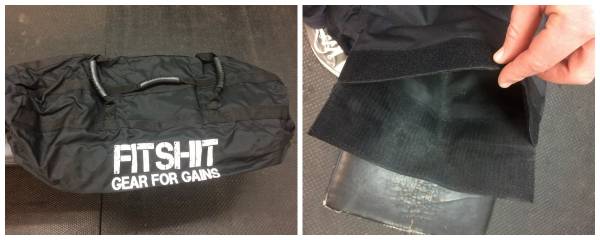 Give Your Workout Lots of Options
I think this is the best part about the sandbags—they are incredibly versatile and well-designed. One thing that I really love is the scalability you get in a nice, compact package. You get three inner bags that you can fill to your desired weight, which makes it easy to set up different options for your workout. The outer bag itself is listed at 50-110 pounds, and my impression is that it seems more than capable of handling those weights. And the best part? When you are all done, it all fits back into the main tote for easy transport or storage.
What really got me excited, though, are the handles. There are six in all, and their placement makes it easy to do anything from squats and deadlifts to rows and curls. You can do just about any lift you would typically imagine with these bags. It's essentially a total body workout wrapped up in an easy to handle bag.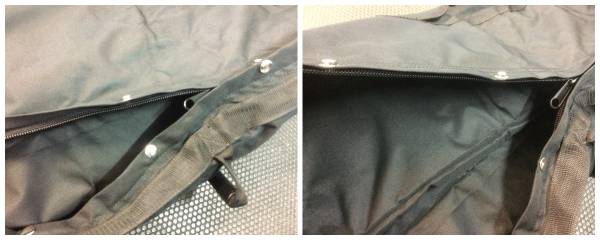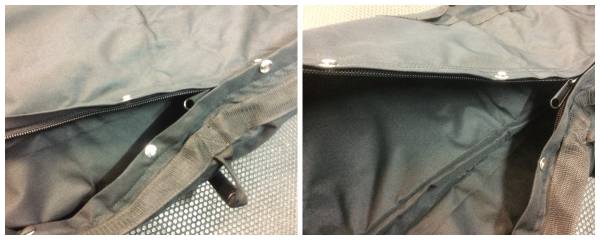 Don't Leave It To Chance
Saving the best for last, FitShit has an actual lifetime warranty behind it. The creator strongly believes in his product and stands behind it for the entire time you own it, no hidden stipulations or anything. If you're going to spend good money on a product to beat up in the gym, having a lifetime warranty to stand behind its quality is not only reassuring, but also a confirmation of the care that went into its creation. Two thumbs up from me. FitShit sandbags are available at Amazon.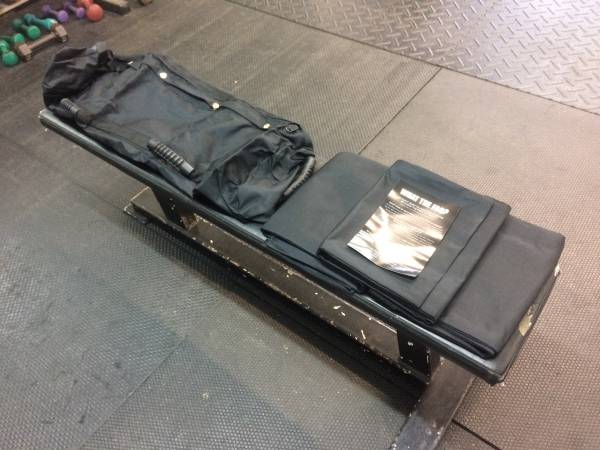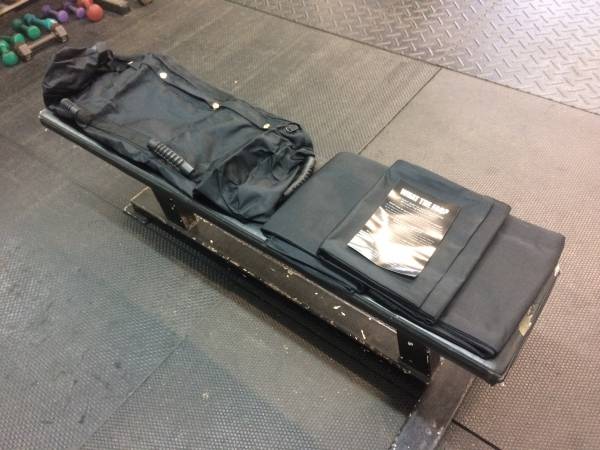 FitShit Sandbag At a Glance
Features
Double zippers and reinforced pouches for strength, double stitched nylon
Use
Load 50-105 pounds into three inner bags for a variety of workouts
Price
$69.99