These past eight weeks, we have focused on eight different styles of meditation. We've touched on everything from classical loving kindness meditation to modern practices of heart rate meditation. The clear message in each week's focus has been practice. Find a style of meditation that works for you, and stick with it.
As you continue on your meditation journey, here are some tools you may find helpful:
Meditation Props
If you cannot sit in relative comfort, you will not be very successful at sitting still. Don't put pressure on yourself to sit on the floor with your legs crossed. Today, there are plenty of helpful props to ease hip and back pain while you sit. My favorites are:
Back Jack Chairs: These cushions fold up for easy storage, but they unfold to provide as much support as a chair. A light cushion under the sit bones helps elevate the hips, and the back support allows even inexperienced sitters to adjust posture in a way to remain still. You can find back jack chairs at many yoga stores, through yoga prop providers, and through online retailers.
Zafus: Zafus are simply firm pillows that boost the hips in any seated posture. Be mindful that you are purchasing an actual meditation zafu and not a yoga bolster. While bolsters may be helpful if they are the only thing on hand, zafus are firmer and smaller, providing for better alignment. Many yoga studios sell zafus, or you can find them at yoga stores, through yoga prop providers, and through online retailers.
Meditation Benches: You will likely need to order a meditation bench specifically through a retailer, as these are hard to find. They are low benches that provide space for you to either cross your legs or fold them underneath the bench. There is no back support in most benches, but many meditators prefer the high elevation of a bench over a back support cushion.
Websites and Phone Apps
Today, you have your pick of technology to help you meditate. You can use any old timer, use a meditation-specific timer, or even delve into any of the social media-related apps that make meditating into an online community. My specific favorites to look into:
Insight Timer: This app is specifically designed to time, track, and journal your meditation sessions. The timer sound options are all Tibetan bells, and you can elect to set interval bells throughout your meditation. When you have set the timer you like, you can save it as a preset. Each session will be automatically logged, and social options on the company website let you share messages with other meditators.
Buddhify: This seriously smart app is perfect for those who want to listen to guided meditations. After selecting preferences based on where you are and how much time you have for your meditation, you will be guided through the process. Buddhify even has multi-player options, turning meditation into a social game as well as a personal journey.
Calm: There may not be much to it, but Calm is a brilliant idea for those who need a little boost. The site has separate options for guided meditations, meditation timers, online support, and a downloadable phone app.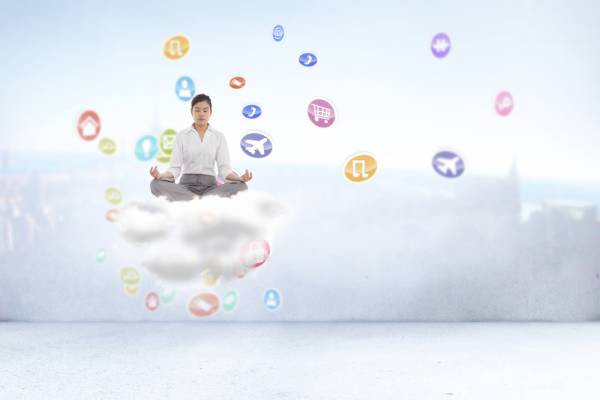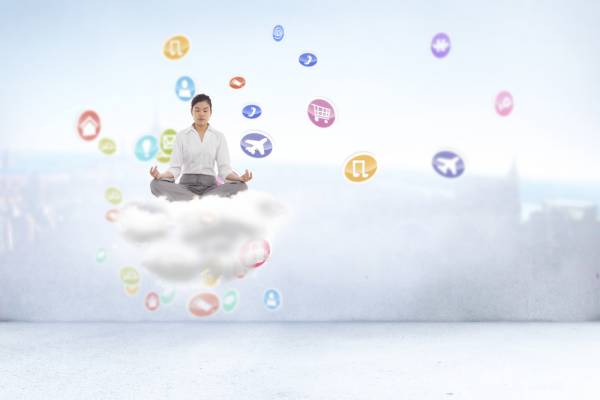 General Meditation Resources
The Chopra Center for Well Being/Chopra Center Meditation: Deepak Chopra's websites offer everything from articles on meditation to over twenty free, guided meditations. If you are looking for something extra, Chopra pairs up with Oprah Winfrey for three 21-day meditation challenges. These are available for purchase individually or as a set and include audio recordings and journals to help get you on your way.
Whil: lululemon founder Chip Wilson's new venture, Whil, encourages small, sixty-second meditations. The site allows users to share one-sentence insights and commitments, and free membership provides access to articles, interviews, and meditation instruction.
S.N. Goenka's Vipassana Meditation Centers: For those seeking a fully immersive meditation experience, Vipassana retreats are available free of charge throughout the world. These ten-day silent retreats are not for everyone, but many people find them to be powerfully uplifting.
Photos courtesy of Shutterstock.
Zafu photo by Dontpanic (Own work) [CC-BY-SA-3.0], via Wikimedia Commons.