Simon Cowell: "I like shows where somebody isn't a professional, has a talent, isn't aware of it, has a normal job, and then you see something else. I like that. And that's what that guy has."

Amanda Holden: "An undiscovered little gem. A frog that will turn into a prince."
Simon Cowell: "I like shows where somebody isn't a professional, has a talent, isn't aware of it, has a normal job, and then you see something else. I like that. And that's what that guy has."

Amanda Holden: "An undiscovered little gem. A frog that will turn into a prince."
Do you remember seeing Paul Potts audition for Britain's Got Talent? Or Susan Boyle? When these unlikely superstars stepped onto the stage, no one was prepared for the amazing talent they displayed.
On June 20, 2015, our little Canadian city of Halifax, Nova Scotia is hosting Submission Series Pro: The Takeover, a submission-only Brazilian jiu jitsu event where our hometown heroes are matched against some of the brightest up-and-coming stars in the sport.
The Vision
I have to admit, before the first Submission Series Pro event, I was a little cynical. I never expected it to be as exciting and successful as it was.
But promoter Cat Clarke and his partner, Adam Fraser, never had a doubt. Their vision is to offer jiu jitsu athletes the opportunity to audition for what is turning out to be the American Idol of BJJ. They hope their concept also attracts new people to the audience.
In our recent interview, Cat shared their vision:
It's jiu jitsu, we are all unknown. That is the point, jiu jitsu and grappling provides an outlet for so many people from so many different places to come together and train, learn, compete. It is a really special sport and art and everything is going in the right direction around the world. However, it is not mainstream yet. We believe our concept is the key. It is almost like American Idol with Pros vs. Joes. People get a shot, some may continue and some may not… but it's a very neat concept that fills theaters and shows a very exciting side of BJJ and grappling.
In submission only events like Polaris and Metamoris, only well-known athletes are chosen to compete, but Sub Series Pro wants to give the "undiscovered little gem" a chance. That male or female competitor who is well known in their local community, but may not have had the opportunity to travel and compete.
In contrast, Clarke says of his event:
Just because you do not compete a lot, does not mean you are not able to compete. However, competition is a big aspect in helping people recognize your name and garner some attention to the sport and the club you represent. We feel those athletes that grind it out at as many tournaments or events as possible and put themselves out there, allowing sponsors and people to follow them on the journey through the jiu jitsu lifestyle and promoting in a positive way, we want those people.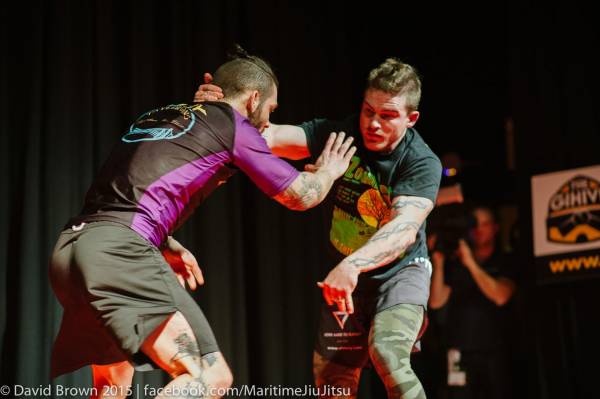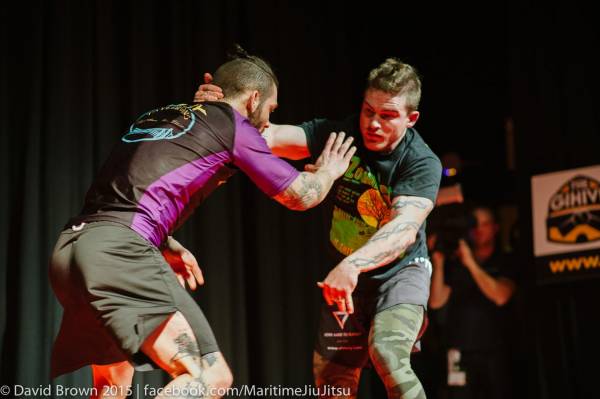 How to Apply
To apply for a spot on a Submission Series Pro card, athletes can send an email to the promotion. Emails should include any relevant sponsor information and links to video footage.
When it comes to how the company picks their athletes, Cat offered some guidelines:
Being 2015, social media plays a large role in what we do. Obviously, YouTube and other footage of past events is a huge help. However, we have been welcomed with open arms in every area that we have contacted. We are very sure to be extremely respected and have as many gyms as possibly represented in those areas and have the people who have earned it, either by winning at a very high level or being a great person in the community of BJJ. Both play a high role in what we look for in our athletes.
So, keep all that in mind if you make getting on a Sub Series Pro card one of your goals.
An Exciting Line-up
Looking at the line-up for the upcoming event, The Takeover, I don't know which matches excite me the most.
Of course, I can't wait to see all of my teammates compete, but I'm especially looking forward to seeing Josh Wincey versus Andris Brunovkis and Jaret MacIntosh versus Dan Covel.
Josh and Jaret are very dominant and technical athletes who embrace the true spirit of a martial artist, always helping others to learn and become better athletes themselves. I believe they are world class, but we will find out for sure on June 20.
The Card
Prelims:
David Reynolds (CIA Paulista / Bushido Kai) vs Marco LeBlanc (Victory)
John Barr (Fit Plus MMA) vs Judo Jon Williams (Synergy MMA)
Ryan Connor (Fit Plus MMA) vs Mike Thibodeau (Victory)
Christine Fader (Titans / Taylor Gang) vs Sarah Smith (Toronto)
Nic Nahas (Titans / Taylor Gang) vs Matt McGrath (Gracie PEI)
Main Card:
Hood Rich (Zuma) vs Jason Gagnon (Genesis)
Pete O'Neal (Atos) vs Mike Kitson (Titans Jiu Jitsu Academy)
Josh Hinger (Atos) vs Jaret MacIntosh (Titans Jiu Jitsu Academy)
Andris Brunovskis (Atos) vs Josh Wincey (Titans / Taylor Gang)
Michael Liera JR (Atos) vs Marcos Tinoco (Marcelo Garcia NYC)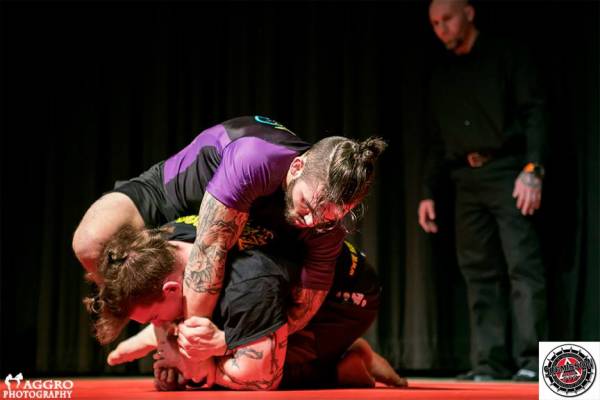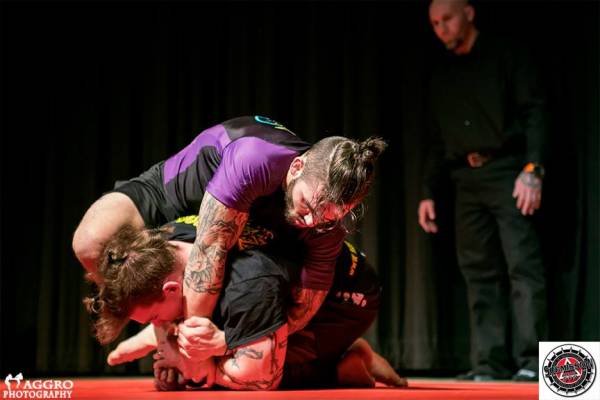 Anything Is Possible
Submission Series Pro has begun planning events in other cities across Canada, with their next card taking place in Toronto on July 11, 2015.
In the meantime, the buzz has already started here in Halifax, and my club, Titans Fitness Academy, has been humming with all of our athletes preparing or helping others to prepare for the competition.
Can you imagine if you had been in the audience at Britain's Got Talent on the night Susan Boyle sang I Dreamed a Dream? Watching the video years later still makes me feel like anything is possible.
Fortunately, there's still time to get a seat at Submission Series Pro and witness the discovery of a new generation of stars on June 20. (Or, if you're across the globe, tune in to the free HD stream.
More Like This:
Photos 1 and 3 courtesy of Aggro Photography.
Photo 2 courtesy of David Brown.