James Kearns started his athlete journal with us in January, 2014. Since then, he has competed in eight tournaments, battled staph infections and an injury, and won three gold medals. Things are getting pretty exciting now as James prepares for the Master's Worlds in November.
Not only is James a BJJ competitor, but he also trains in Olympic weightlifting. In his "free time," James is a full-time student, strength and conditioning coach at Tactical Combat Academy and dad to four kids.
So suffice it to say, James has a full plate. His journals are a great source of advice for anyone who is looking for ways to balance life and training, and especially for those who haven't yet made the leap into competitive sports. James's journals show how it's possible to be competitive and focused in your sport while also living the good life.
Here are five lessons we've learned from James that will help you take your BJJ practice – or any sport you love – to a competitive level:
1. Train Harder
Are you serious about competing? Then you need to be serious about training. Although it might seem like you don't want to waste energy training that could be spent competing, James has a different approach, as he detailed in his fourth journal entry:
I always train at a high intensity, but right before competition I really turn it up, so thanks so much to my training partners who tolerate me during this time. Many competitors will then turn it back down during the week of competition and not roll hard so they can just go over game plans, but I will continue to go hard this week as well. I feel like when I'm training at a high intensity, I need to keep that same pace going all the way to tournament time. If I were to slow down and take it easy a few days before the tournament, then that's how I would compete – slow and easy.
Lesson: Don't be afraid to turn it up a notch if you feel you need the intensity leading up to an event.
2. Learn From Your Losses
The year got off to a rocky start for James, with injuries, a staph infection, and competition disappointment. After a frustrating opening tournament to kick off the new year, James explained the importance of evaluating your performance when things don't go as well as you had hoped:
Following every tournament, I always evaluate and reevaluate my performance with my coaches. As anyone who has ever competed knows, this is the time that the biggest improvements in your game will happen. I already know how I lost one of my matches, but now I need to figure out why it happened and what I need to do to prevent it from happening again.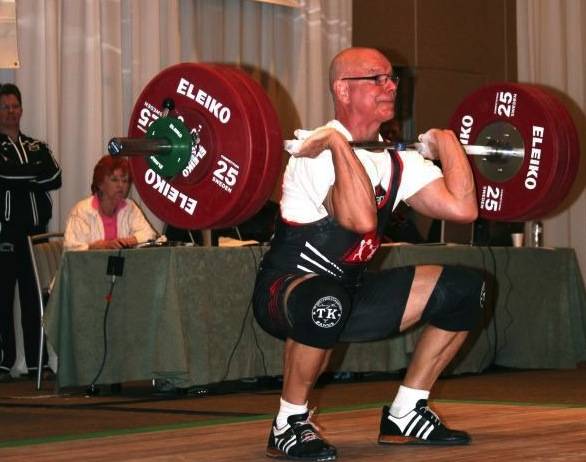 That evaluation involves asking two important questions:
What did I do during the tournament? What happened on the mat to prevent me from executing my game plan most effectively?
Were there any outside factors that affected my performance? What can I do next time to minimize those factors or eliminate them altogether?
As he noted in his sixth journal entry:
Even though I lost one of my matches last week, I have added some new techniques that will serve me well in the future and I learned that I must rededicate myself to focusing on the task at hand. I am now a more complete Brazilian jiu jitsu practitioner because of my loss, and that is the most important reason for competition.
Lesson: Looking critically at his tournament failures, as well as successes, allows James to see how he can improve and become a better competitor.
3. Change It Up
If you feel like your training is stuck in a rut, consider changing things up at your next tournament or during your training. For example, James discussed how training at other gyms and integrating strength training have helped him tighten up holes in his BJJ game in his journal entry, Judo for BJJ Practioners:
Friday evening, one of my teammates and I drove up to Harrisburg to train at Harrisburg BJJ and Judo. It's great to get some different looks and roll with guys who I'm not used to. Since the school has a lot of judo practitioners, many of the guys up there have a different style of rolling that you don't come across that often. It was a nice trip and I will probably get back up there sometime before the New York Summer Open.

I wrapped up week two of four of the conditioning phase of my thirteen-week strength and conditioning program. I only have two more weeks left of the entire program and I'm feeling great. This is the first time in the last year that I've been able to stay uninjured and complete every week of my strength and conditioning program. The benefits of consistency are paying off. Right now I'm about 209lbs and I feel as strong as ever. I can also tell a big difference in my cardio on the mat.
Lesson: Don't be afraid to add variety to your training, especially if you're not making progress. James is proof that two disciplines can also go hand in hand, as he trains both Olympic weightlifting and BJJ.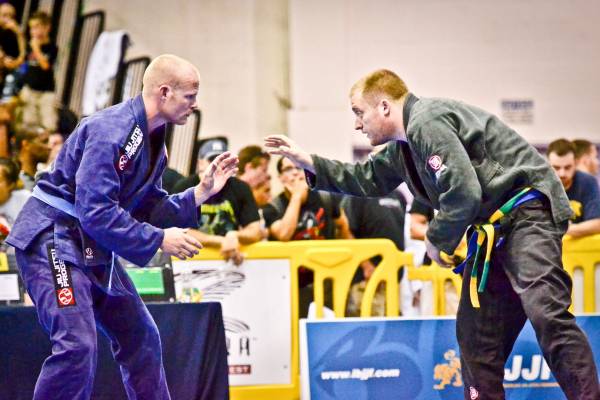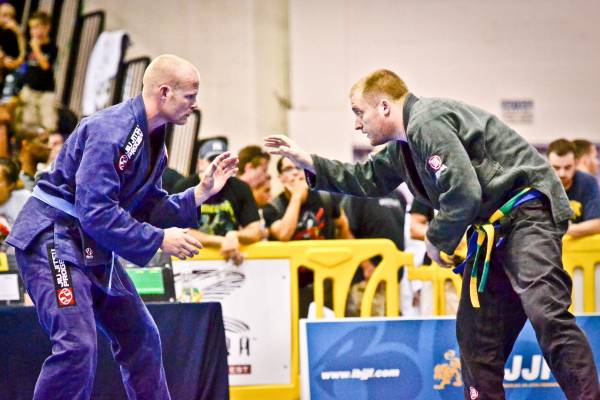 4. Dial In Your Diet
Like many people, one of James's challenges has been sticking with a clean diet during tournament season. But as he noted in his journal entry, You Are What You Eat, dialing in your diet is one of the most important aspects of competition success. As James wrote. "The hardest thing for almost every competitor to do is to square away their diet, but eating food is no less important to your training program than weightlifting or mat time."
James detailed what his own intake looks like in the same journal entry:
I wanted to go back over my diet for the week to make sure that everything is still on track. I'm currently getting around 3,319 total calories a day, with 62% of my total calories coming from carbs, 26% coming from protein, and 11% coming from fat.

My calories from carbs and protein are both good. I want to keep my total daily calories from carbs in the 55%-65% range, while protein and fat should be in the 20%-25% range. So, after calculating all my calorie totals, I noticed that I am not getting as much fat as I had planned.
Lesson: Constant re-evaluation and re-adjustment are key to eating for performance.
5. Celebrate Your Victories
It feels good when hard work pays off. In his final BJJ tournament of the summer, James successfully took gold in the absolute division, defeating an opponent who had beat him earlier in the year. As James explained in his journal entry, Victory at the Boston Summer Open, the excitement came primarily from facing a worthy opponent, not standing on the podium:
What made it such a great competition for me wasn't winning gold, but competing against such a good BJJ practitioner and having it go my way. I will probably see him again, and I can't wait for another opportunity to test myself against such a good competitor.
Lesson: Despite a rocky start to the year, with a lot of hard work and determination, James has had tremendous success in his recent tournaments.
Follow James's journals to learn more about how he trains and prepares for competition, and see how he fares in the upcoming Master's Worlds in November!