During a first-set point of the 2012 Wimbledon women's final, American player Serena Williams was poised to return a second serve from Agi Radwanska from Poland. The serve was soft, as second serves can be, and Serena wound up as if in slow motion. Her impressive biceps were flexed, her midsection twisted like a spring, and she unleashed a jaw-dropping backhand winner that shot out like a bullet from a gun. She put so much power into the shot, she became airborne as she made contact with the ball. The backhand was clocked at eighty-eight miles per hour, faster than many professional women's serves.
Almost as impressively, after Serena won the singles title where she battled three sets riddled with twenty-plus ball rallies, she went on to win the doubles title later that same day with her sister, Venus.
Welcome to the current state of tennis, where superior fitness now rules.
But it wasn't always that way. The history of tennis is steeped in aristocracy. Early tennis didn't scream elite athleticism as it was developed as more of a leisurely activity for blue bloods. The most solid roots of tennis can be traced back to French royalty in the 1800s. Britain's royals then caught on and soon the game trickled slightly down to the upper class. By 1877, Wimbledon was born, and so was a long tradition of properness and stiff etiquette that still underlies the game today. I am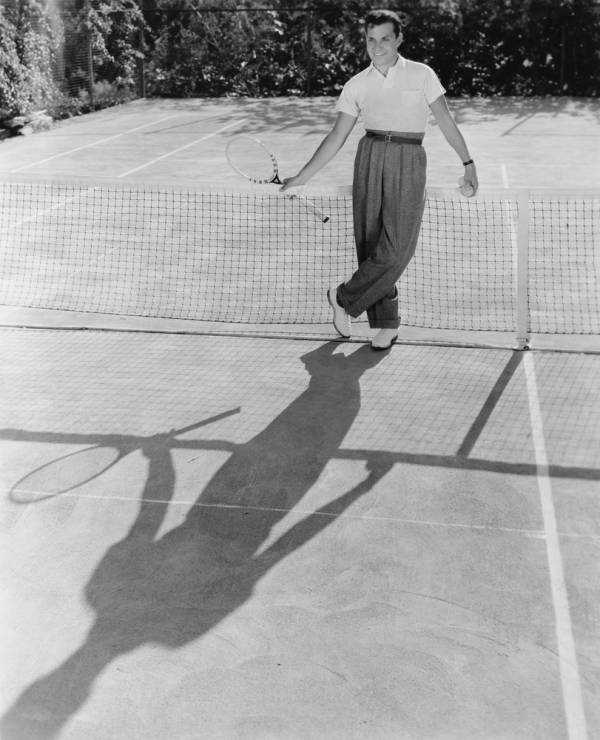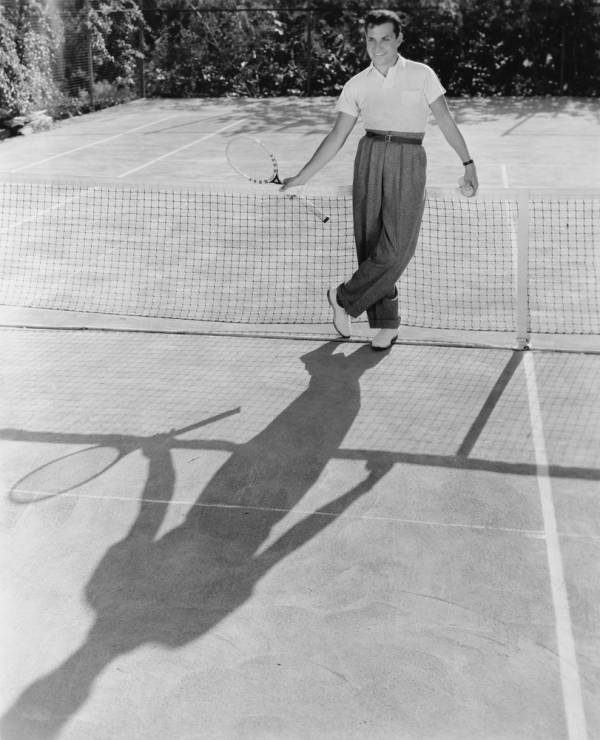 certainly not against tradition, but it perhaps slowed the athletic evolution of the game. Early on, men wore trousers to play and women wore long dresses, which is certainly not conducive to full exertion. The first appearance of shorts didn't come until nearly sixty years after the introduction of the game, and wearing trousers during a professional match lasted until 1946.
Today's professional tennis players approach the sport like any world-class athlete. The newest technology is utilized, cutting edge training and recovery methodologies are put into practice, and sports nutrition is well thought out and scientific. Anything is used to gain the slightest edge. And it all shows in today's game. During this year's Australian Open, Rafael Nadal and Novak Djokovic battled it out for a record-breaking five hours and fifty-three minutes of tremendous serves, sprints to the net, and pounding the ball from the baseline. An athlete cannot survive this type of effort for such a sustained amount of time without superior fitness.
Ivan Lendl, a former number one and winner of eight singles Grand Slams and now coach to Andy Murray, was asked how he would compete against today's tennis professionals. "I just start laughing," he said. "My ass would get kicked so fast and so hard. The fitness, the training, the preparation, and the understanding of the game have all changed since I played 20 years ago. These guys are more complete players. There are few or no weaknesses in their games today. Now you have to be strong, agile, quick, and be able to last longer than the opponent if it comes down to it."1
In the early 1980s, Martina Navratilova was one of the first players to notably concentrate on fitness to improve her game. She added a new level of speed, strength, and aggression that had not been seen before. And though her approach was criticized at the time – the sport still struggles with how to market female players – her work paid off as she dominated women's tennis in the 80s. Between 1982 and 1984, she lost only a mind-boggling six matches, a record that has never been duplicated. She won her last title – mixed doubles at Wimbledon – in 2006, a month before her fiftieth birthday.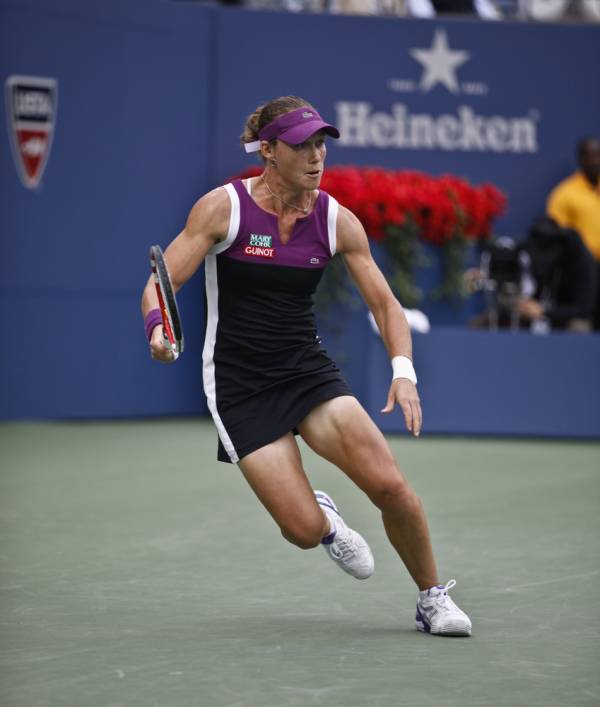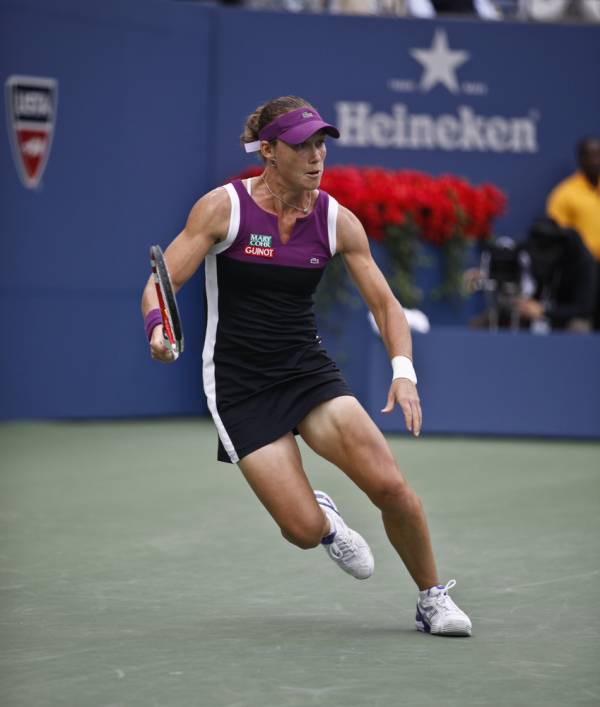 The quest for next-level fitness is no longer a trailblazing one; it's a necessity. Every contending player now has an extended entourage that includes a trainer, a nutritionist, and a body-work specialist. Trainers have become equally important to a player as their tennis coach, and players now spend far more time off the court lifting weights, sprinting, and doing agility training. They work on explosiveness and intensity. Most cross train with a variety of other sports in the off season to maintain endurance.
It used to be believed that if a tennis player developed too much upper body strength, it was hard to control the ball and it was too much weight to carry around, tiring them out quicker. But now, players' fitness is so next level that the weight in not a hindrance and it allows them to hit harder with more power.
Tennis players also do a tremendous amount of core work now, which makes every shot – their serve especially – much more powerful. Andy Roddick, considered one of the fittest players on the tour, once held the record for fastest serve at 153mph. The record is now held by Aussie Sam Groth who clocked in at 164mph.
Jim Courier, the United States Davis Cup captain and former world number one, who was one of the fittest players in the 1990s, talked about recovery being equally important to today's game. He said, "Players today have become very scientific about their sweat loss and replacing the minerals very specifically…And I think they've really taken the science (of recovery) to the next level."2 And as any athlete now knows, recovery is key. If you can recover faster, you can put in more training than your opponent.
For optimal recovery, Novak Djokovic now uses a cutting-edge device called a CVAC Pod, a pressurized chamber that simulates high altitude and compresses muscles at intervals, which supposedly enhances circulation and boosts the red blood cells that carry oxygen. The Spanish Davis cup team travels with an oxygen tent. And most every player now participates in the dreaded post-workout ice bath. Andy Roddick has gone so far as build an ice bath in his home.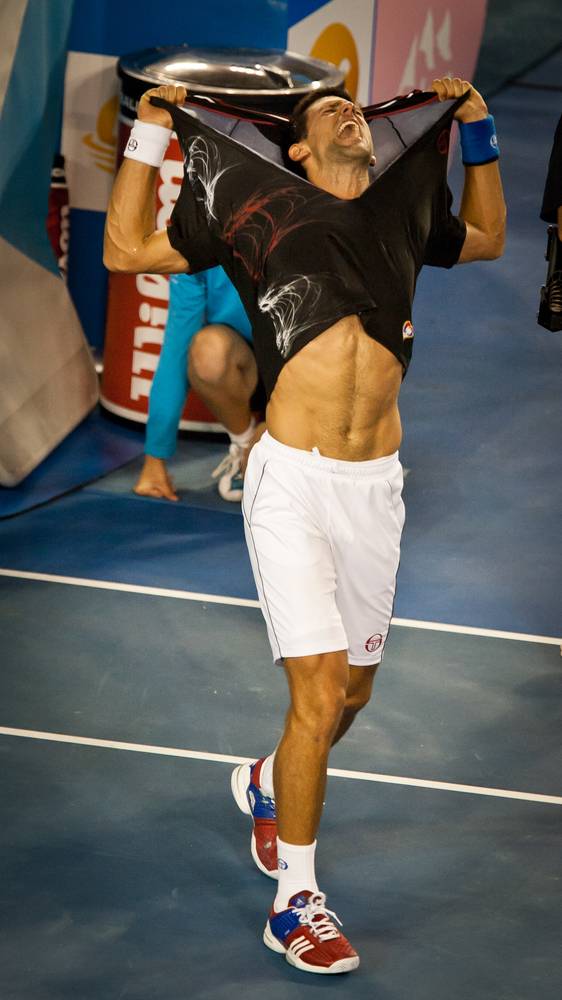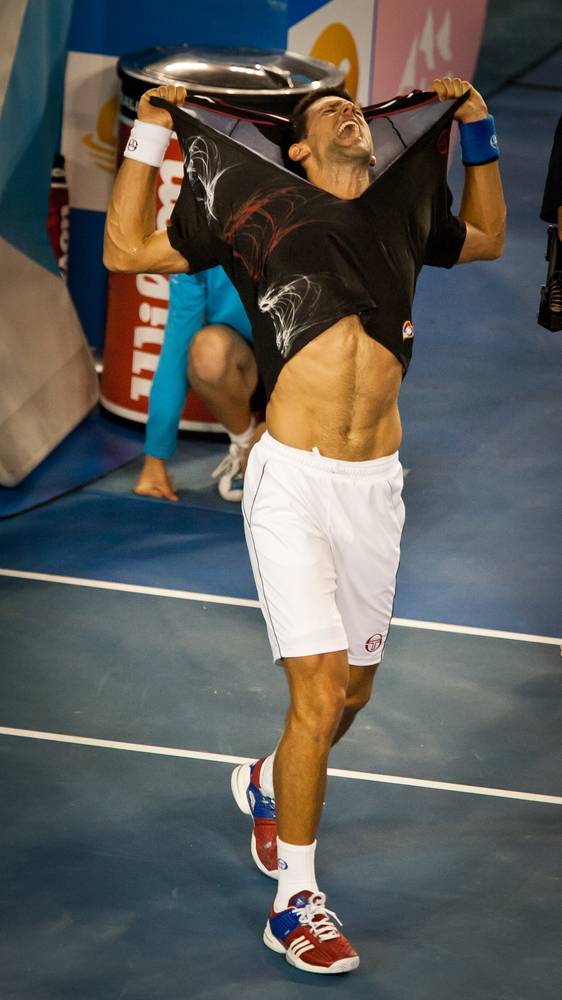 The science of nutrition has been the most current talk in the tennis world. It was highly publicized when Novack Djokovic switched to a gluten-free diet in 2011 after discovering he had an allergy. He then had everyone wondering if cutting out starches in his diet was behind his record breaking forty-three match winning streak that year. After Venus Williams was diagnosed with Sjogren's syndrome, an autoimmune disorder that has left her fatigued and in pain, she switched to a raw vegan diet to help with inflammation and to treat the symptoms of the incurable disorder. Though the future of her tennis career remains uncertain, she still managed to win the 2012 doubles Wimbledon title.
Today's tennis is amazing to watch. The added elements of tremendous power, stamina for days, and sheer athletic ability are nothing short of incredible. I've been a fan of tennis since I was little, and I was always drawn to the more athletic players. I was enamored with Navratilova's strength and swagger. I was giddy when Boris Becker came on the scene diving for impossible shots. The current evolution of athleticism in tennis only heightens my love of the game.
Photos courtesy of Shutterstock.