We receive free products and receive commissions through our links. See
disclosures page
.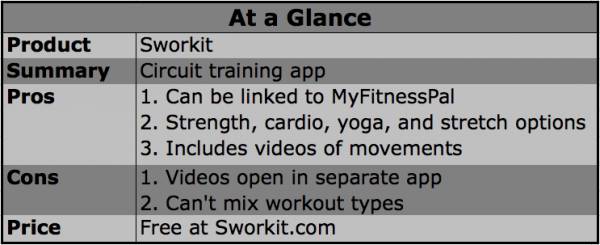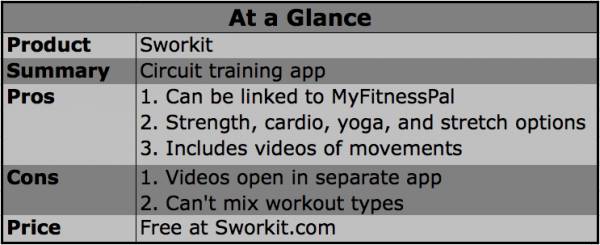 Sworkit, as stated on their website, "…builds randomized circuit training workouts that you can do anywhere. You just choose which part of your body you want to work on and how long you have to work out, and Sworkit takes care of the rest."
I was traveling last week and decided to test the above claim. It was a good time to do so, since the workouts on Sworkit are all bodyweight and require no equipment. I traveled with just a carry-on and, of course, had a lackluster gym at my hotel. My findings are below.
Variety is a Plus
When you start up Sworkit, you get a basic instructions list, along with some features for the Premium version. Hit Continue and you'll be brought into a screen where you can choose to do strength training or "Yoga, Cardio & More."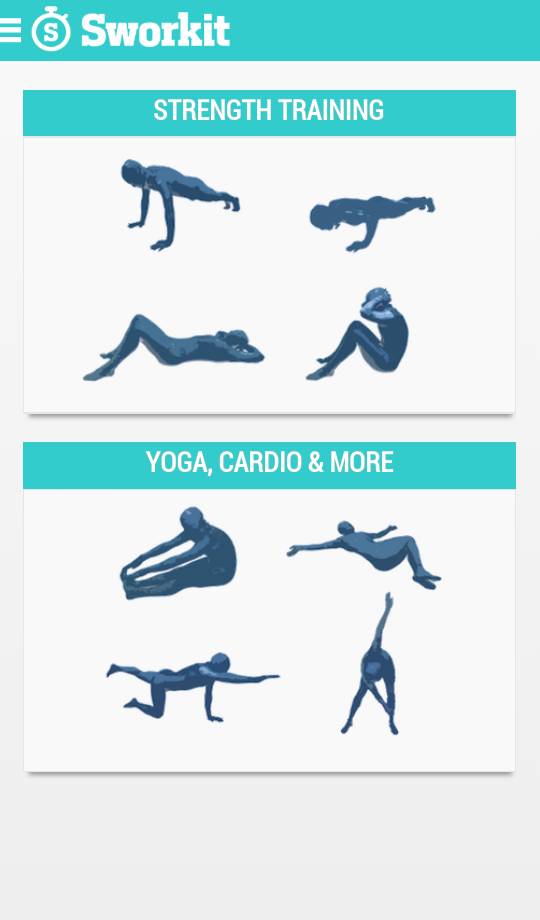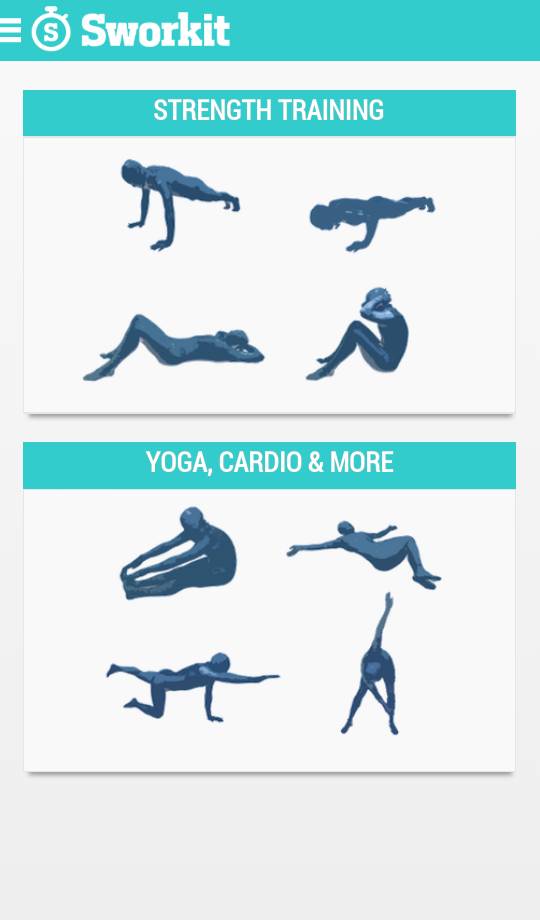 Strength
The strength screen first gives you the option of selecting a specific part of the body you'd like to work out. "Full Body," "Upper Body," "Core Strength," "Lower Body," "Anything Goes," and "Custom Workout" are all options here. As with most bodyweight strength exercises, you will end up using muscles in the entire body in most movements, but they do categorize the primary movers (for example, arms for push ups and legs for squats) fairly well for these options.
The only category I found unnecessary was the "Anything Goes" category, as it truly randomizes all the movements. You can end up doing five variations of push ups in a row, which can be frustrating, especially since you have to stop and press a button if you want to skip an exercise.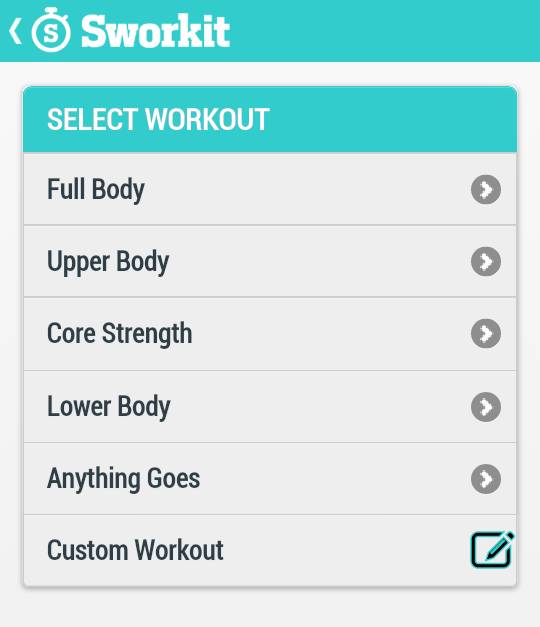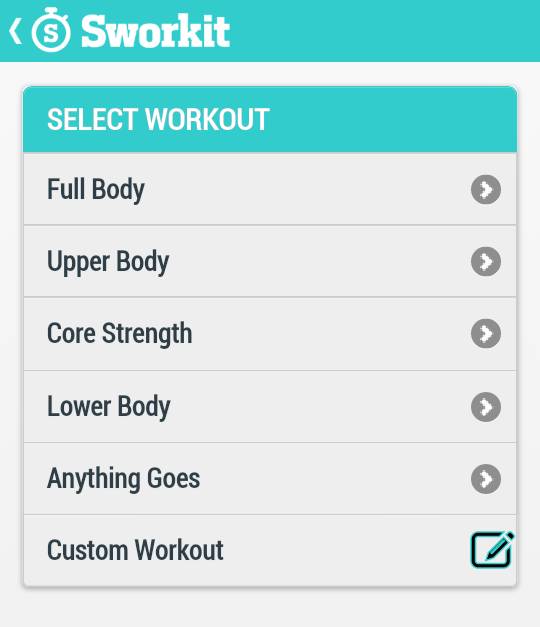 Yoga, Cardio & More
The "Yoga, Cardio & More" section provides some warm ups, a few options for yoga (which seem to be a vinyasa style), and stretching. I used the yoga options on my rest days and found it to be sufficient for myself, since I've been to several classes and have some experience. The fact that it does not show or explain the transitions from one movement to another would possibly be frustrating for someone newer to a yoga practice. The stretching options seemed a bit more straightforward, as they were standard stretches I've seen in track and other sports, and the illustrations are well done.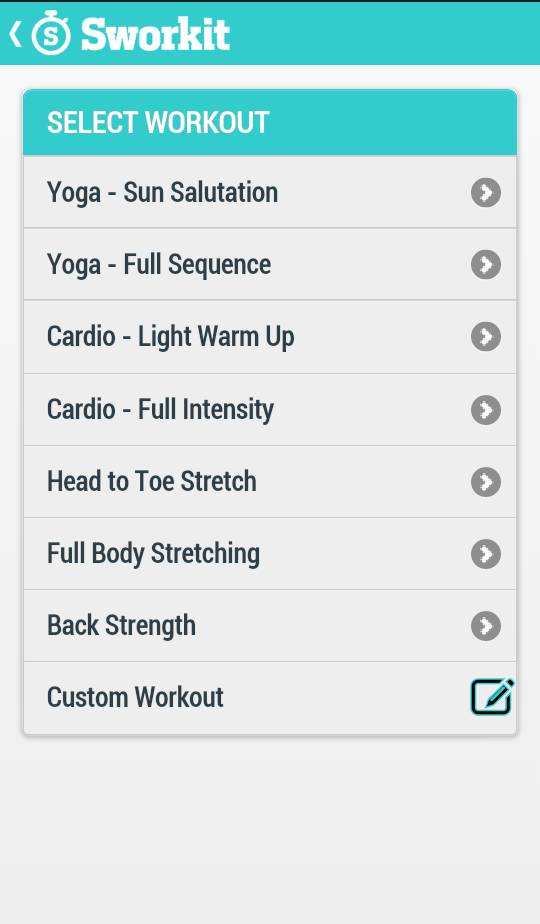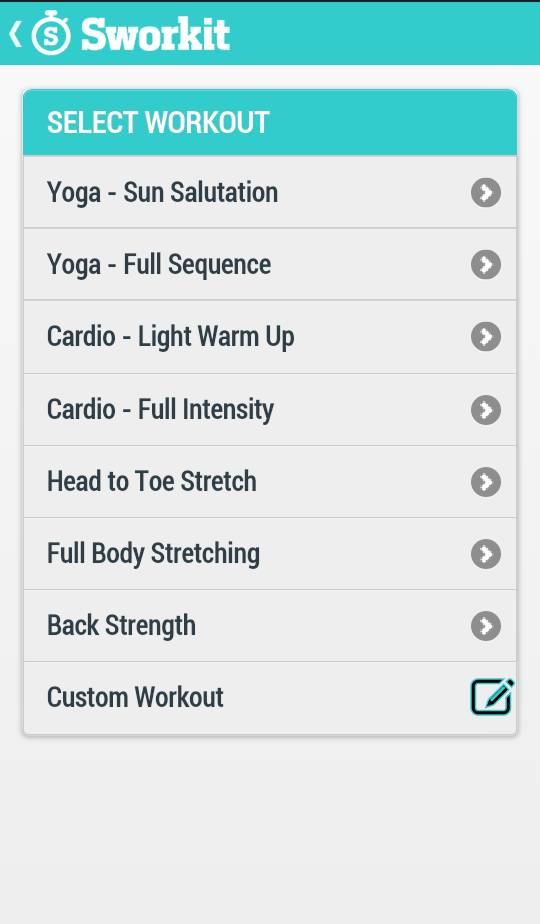 Other Features
When doing either strength or the "Yoga, Cardio & More" option, you can choose a length of time to perform movements, starting with five minutes. Then, while working out, you can pause, skip exercises and movements, and turn sound on and off from the workout screen.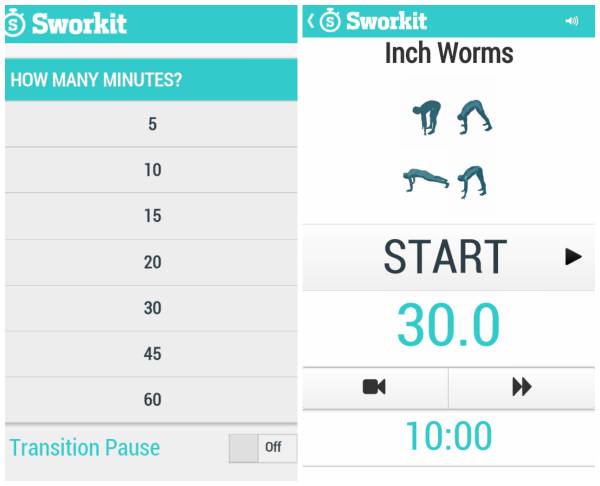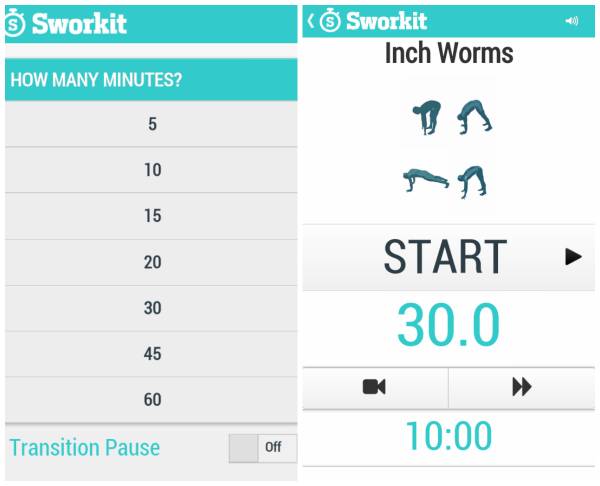 When you finish, Sworkit invites you to challenge a friend by posting to Facebook or Twitter, or by sending an email. I did appreciate that they let you challenge someone, or perhaps send your workout to a coach, without broadcasting it to the world if you don't want to.
My one complaint when using the app is that if you want to watch the video of a movement, it has to take you out of the app to a video viewer. It does pause the workout while you do that, but the transition is jarring and could be better.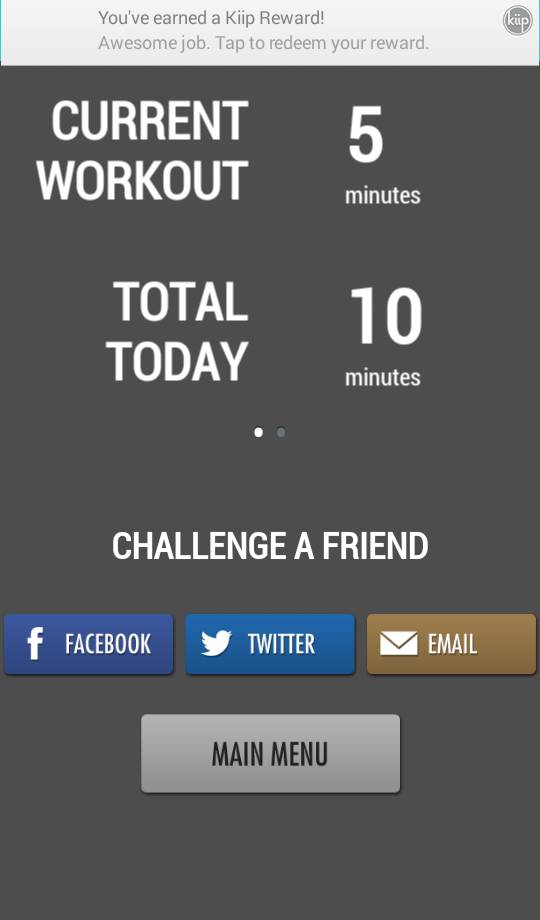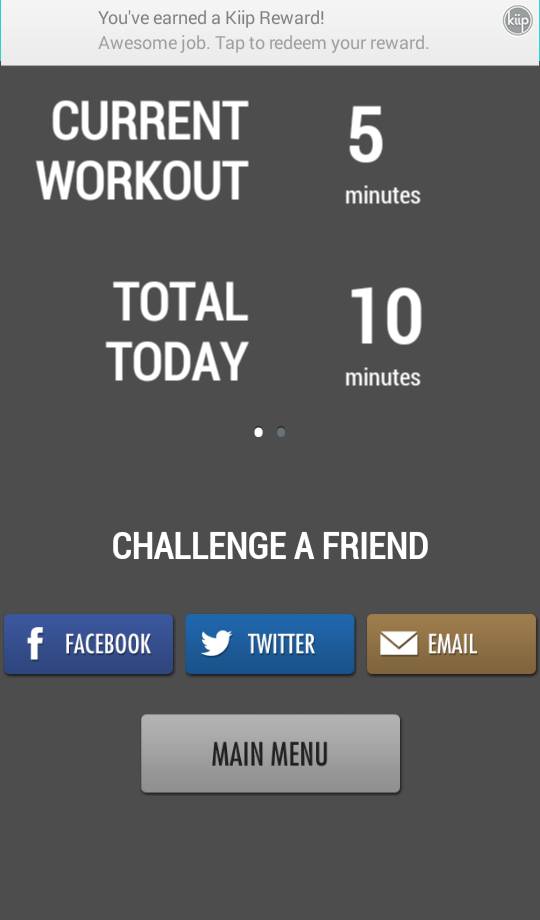 Summary
For a free version of an app, Sworkit is excellent. It has a large library of movements, and is easy to navigate. I'll be putting it on my list of apps for clients to install when traveling, and most likely getting the premium version myself. If you're traveling this summer and need a hotel room workout option, I recommend it.