We receive free products and receive commissions through our links. See
disclosures page
.


The Black Phoenix is Tatami's most ornate gi. Typically Tatami gis have a simple design, with just the company logo or patch along the shoulders and the lapel. This gi features embroidered phoenixes and peonies on the back, shoulders, lapel, and pants. I contacted the designer, Seymour Yang, to ask him about the artwork:
I can't recall whether Tatami suggested the phoenix first or if I suggested it. Often when we speak about forthcoming projects, Tatami and I will throw ideas out in the open and we kind of gravitate towards one or the other. When they offered me the chance to design a gi marketed at ladies, the phoenix seemed a good choice. When I drew the phoenix, I executed it in pen on paper and scanned it in, unusually for me. I then did little to change the original, more rough, hand-drawn version. I was trying to evoke the classical painted versions of the Chinese phoenix seen in older oriental artworks. I chose the colorway – purple and black – as it is one of my favorite combinations. Some people mentioned online that purple was a little insulting as it simply assumed all women would like the "feminine" palette, but that wasn't the case. I chose it because it looked neat for either gender and of course are two colors found in the BJJ ranking system. Peony flowers are also used because they are classical flowers depicted in Chinese art.
I'm thankful to Tatami for offering so many different gi styles and to Seymour for creating a gi that will suit those women who love to wear something prettier and more feminine. I've asked many women what they thought of this gi and the majority of them said if they trained jiu jitsu, this is the gi they would want to wear. Tatami has also released a phoenix rashguard to compliment this gi.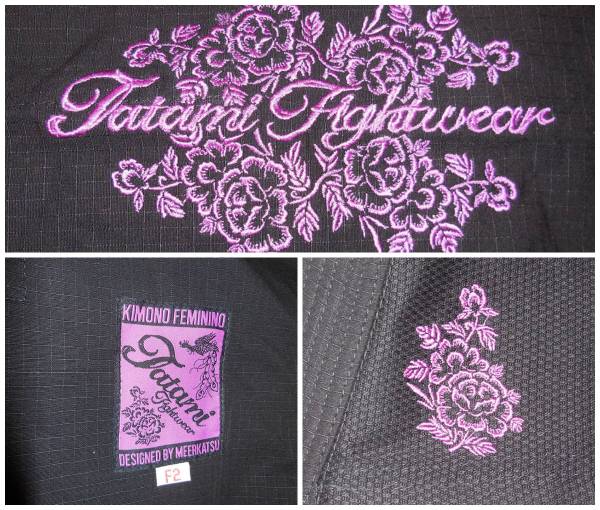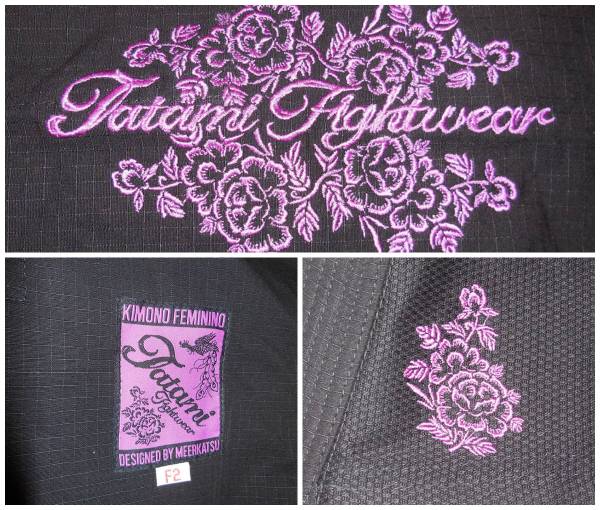 Features
475gsm single piece high tech weave jacket
Detailed custom embroidery
Ripstop rubberised collar
Additional layer of material across the upper back, over the shoulders and at the chest
Reinforced armpit and seam split
Triple stitched across all stress points
Ripstop cuff lining
Grey twill reinforcements at the waist and jacket seam split
Heavy 10oz ripstop pants with ripstop gusset
Double reinforced knee padding, triple stitched with overlapped seams
6 grey drawstring loops
Staggered waistband: higher in the back than the front
Grey stretchy rope drawstring
Quality and Style
The Phoenix gi features custom embroidery, and even the Tatami logo was reworked into cursive to blend into the overall design. The purple stands out nicely against the black fabric, which hasn't faded after multiple washes and dries in the dryer. I'm not one of those women who want to wear something pretty and feminine and had actually hoped to review an Estilo. Now that I've worn this gi for a while, though, it's grown on me. I appreciate the detailed embroidery and I'd actually considered getting a phoenix tattoo at one point. I love the idea of rising from the ashes, reborn into a more evolved being. The phoenix says, "You might defeat me this time, but I'm going to come back better than ever and choke you the fuck out."
Speaking of choking, I'd say this collar is medium weight, and I found it quite flexible. The collar on the Tatami Zero G v2 curved a little bit after a while but I haven't had the same issue with the Phoenix. The construction of this gi is really solid. It's built like a pretty little tank. As seen in the listed features, the jacket is reinforced in every possible way, with double layers of fabric at all high stress points and not a single thread has come loose. The only complaint I have about this gi is that it collects lint pretty quickly when it's washed or on the mats.
Fit and Comfort
I reviewed the Tatami Zero G v2 gi a few years ago and liked that gi, but I found the shirt was too long and the sleeves shrunk too much – about 2.5 inches – when I dried it in the dryer. If the sleeves shrink, you can sometimes stretch them back out when the jacket is damp from the washer by putting it on, grasping the cuffs in both hands, and stretching your arms out until the cuff reaches your wrists again. You may have to do it a few times, but hanging it to dry from that point forward should eliminate the shrinkage problem. WikiHow offers a great guide for unshrinking clothes that might help you if you feel your gi is ruined forever. It may not be! I was able to stretch the Phoenix sleeves back to legal size.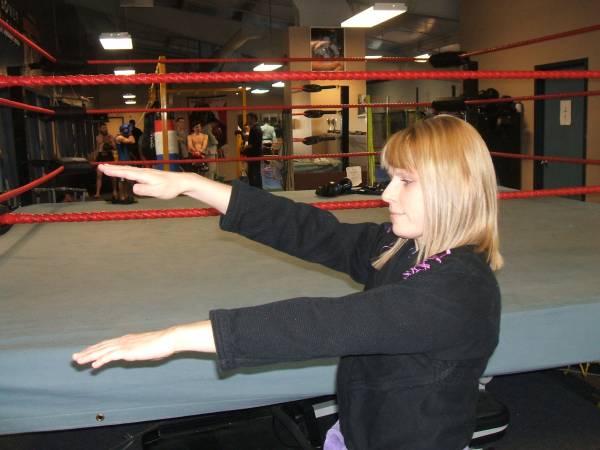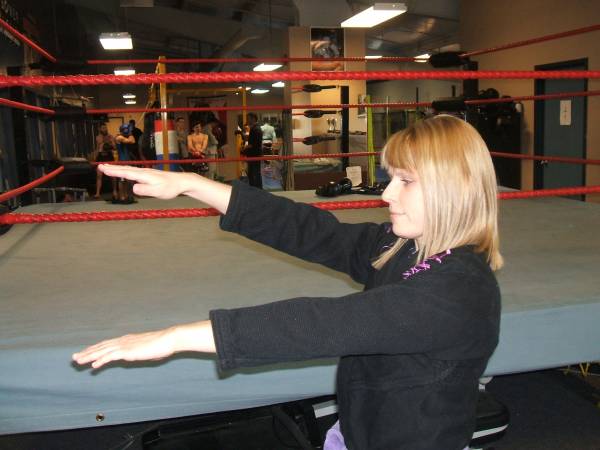 During rolling, the lapels in the front of the Phoenix gi hung down too low between my legs and got in the way. This jacket would be great for someone whose torso is a few inches longer than mine. The width of the jacket, however, is perfect for me. As you can see in the photos, it fits nicely across the shoulders and there is no excessive bagginess around the body.
The pants fit me perfectly and feel very comfortable to roll in. They're a heavier rip stop than the Fuji Sekai and not as soft, but I like their sturdy feel. The hips and legs are a slimmer fit, so if you're wearing knee pads or a brace, you'll have to remember to put them on before the pants because you won't be able to pull the pants up over the knee like you can some other brands. I have narrow hips and I love the cut of these pants, but I don't think they are made for curvy figures. I have seen reviews of other Tatami women's gis that claim the pants were tight on the bum.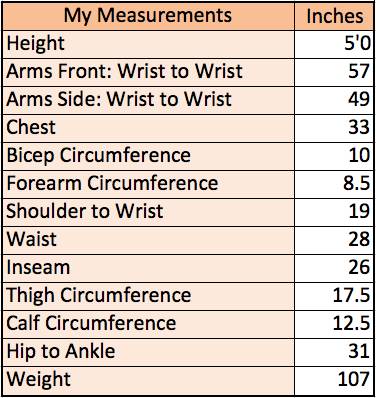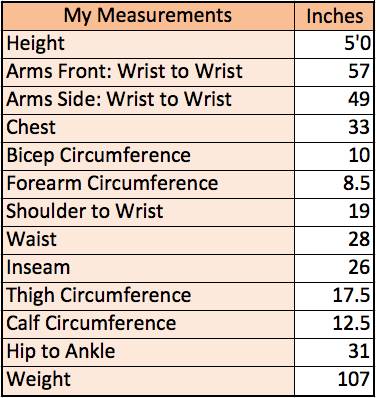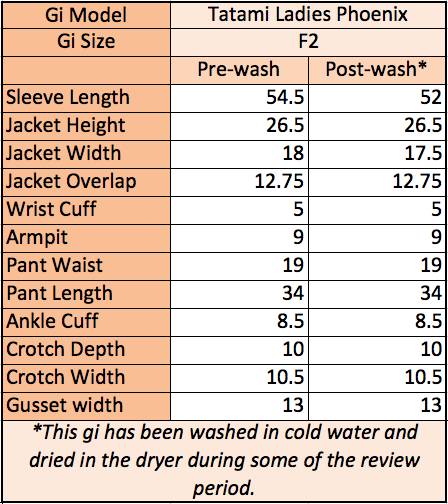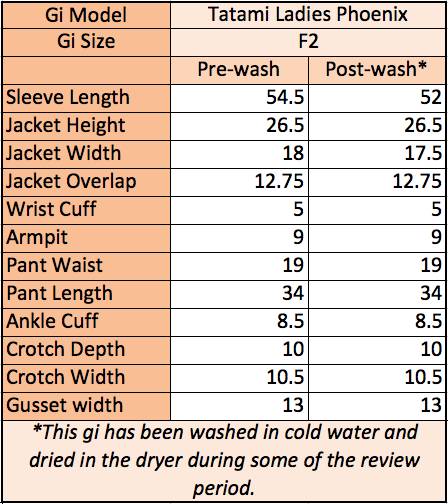 Customer Service
I was sent the gi for review, so I didn't experience typical customer service. However, I have ordered from Tatami Fightwear in the past and I always had excellent customer service and fast shipping. Shipping for this gi to Nova Scotia, Canada is $28.82 and shipping to the United States is the same. One thing to keep in mind is the duties and customs fee. With shipping, this gi totals $122.14, but be prepared to pay the FedEx man when he arrives. FedEx is strict in collecting duties and customs fees. As someone who receives a lot of international packages, I prefer using the national mail service of the country of origin. FedEx and UPS are sometimes drama and charge extra fees.
Follow Tatami Fightwear on Facebook and Twitter and visit their website to see everything they have to offer both men and women.
The Tatami Ladies Black Phoenix is available at Amazon.