We receive free products and receive commissions through our links. See
disclosures page
.
After the lurching, moaning, limb dragging success of the original Zombies, Run! fitness game, I was excited to hear that Zombies, Run! Season 2 had been released. Seasons, you say? But yes! The game is structured in such a way that you take part in an adventure – scouting locations and finding supplies, other survivors, and milestones in an audio story while you run.
While reading the numerous reviews for the new season, I also noticed that a 5k training program had also been released. As someone who, as my husband often says, won't run unless someone is chasing them, I thought this just might be the trick to getting me running regularly as I'm more of a heavy lifting girl. And if you've ever seen the film Zombieland, Rule #1: Cardio.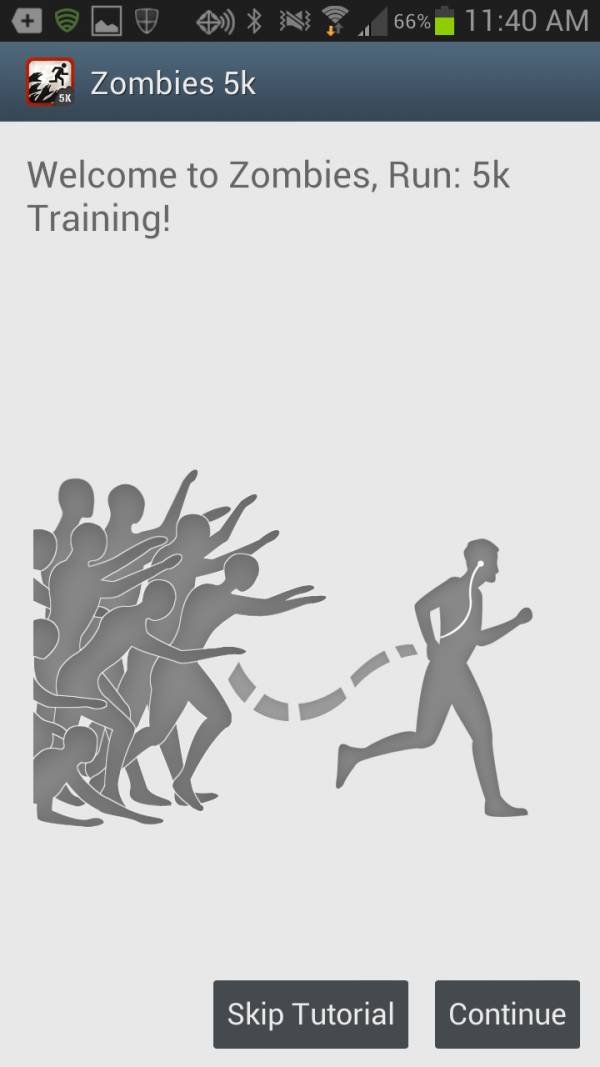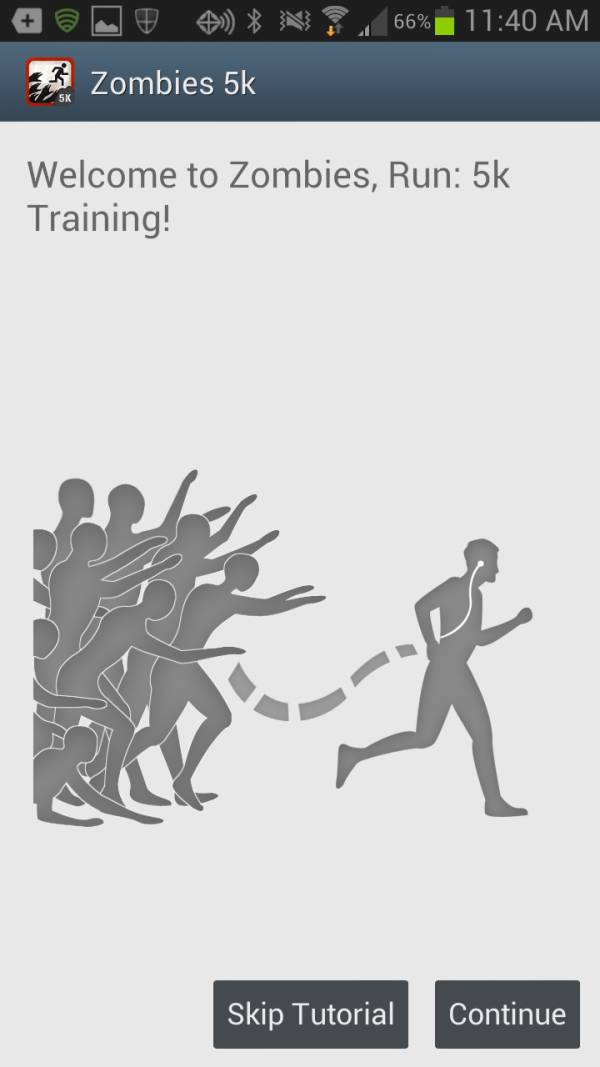 The Overview
As the website says "You're Runner 5, a vital member of one of the last outposts of humanity at Abel Township. Over the course of an eight week, 25 workout training programme, you're trained to help collect supplies and protect the town from the encroaching zombie apocalypse."
You can use your own music over the audio of the program for a personal touch, and the workouts provide warm ups, cool downs and stretches. You can also skip between levels of workouts if you are starting as a more advanced runner, though I recommend just going all the way through to enjoy the story. As in most running programs these days, GPS route tracking, recaps of pace and time, as well as a log of completed workouts are all available.
But Is It Fun?
If you like the zombie genre, you'll most likely really enjoy this program. There is some good humor in the story, and while much of the routine was similar to the Couch-to-5k training program, there were some nice useful stretches, warm up and strengthening movements for running.
Workouts can be uploaded, tracked, and shared on ZombieLink online for a community element. As for the zombie component, I both do, and do not recommend using this for training on foggy mornings, and gloomy evenings. We've had some foggy, rainy weather around here that just screams zombie movie, and I think my running times improved just from the adrenaline!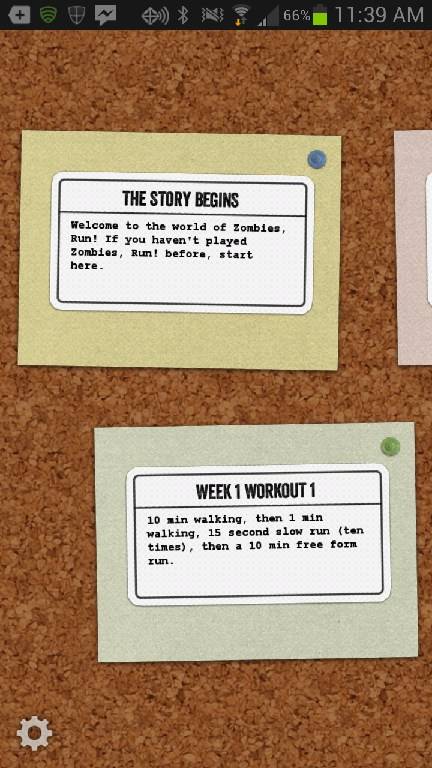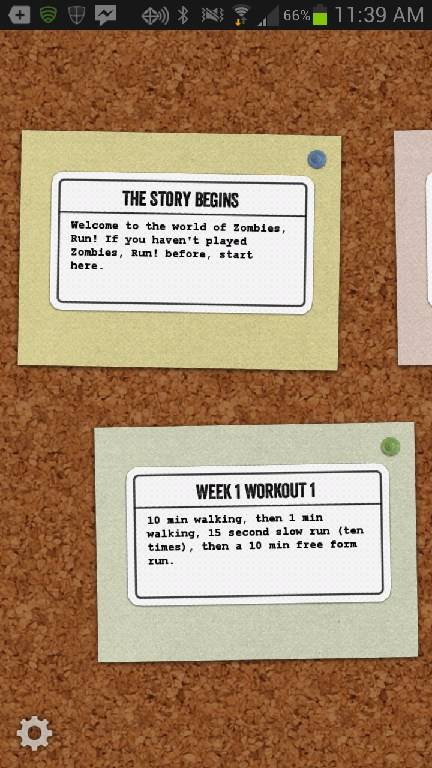 The Technical
I used this program on a Galaxy S III on Verizon. There were minor issues with the GPS on cloudy days (not a game issue) and I did not notice any performance difference running the game with or without music playing.
I have noticed in the reviews that older phones may have issues with running this app as it is processor intensive, and they have shortened the list of phones that run it to limit the list to those that can comfortably support the processing needs.
If text messages or emails are important for you to get when running, you will want to review your settings closely to make sure those alerts are coming through, I personally turn off or ignore text alerts when running, as the last thing I need is an excuse to stop.
Final Thoughts
Much like the earlier versions of Zombies, Run! this game is story driven and immersive. I found that the time passed quickly while using the program, and I've been looking forward to my next run. I also found that I have a tendency to respond to some of the dialogue while running, so this program may have an added bonus of keeping possible threats at bay while running because you are mumbling about zombies while changing pace frequently!
Overall, especially for the bargain price of $1.99, it's a great way to get into running, and get yourself ready for some additional Zombies, Run! adventures.
"Zombies, Run! 5k Training" is available for $1.99 for both iPhone and Android at ZombiesRunGame.com.