Fighters are a funny sort of people. The ones I like best are the ones who are friendly and kind in everyday life, yet sneaky and dangerous come fight time. It's as though they have a beast inside them that they enjoy letting out, but only under certain conditions.
Fighters are a funny sort of people. The ones I like best are the ones who are friendly and kind in everyday life, yet sneaky and dangerous come fight time. It's as though they have a beast inside them that they enjoy letting out, but only under certain conditions.
I recently spoke to MMA fighter and grappler Danielle "The Curse" West about her career and I wasn't surprised to learn that one of the reasons she began fighting was because she wanted to help someone else.
While assisting a journalist at an MMA event, Danielle learned that one of the ring girls actually wanted to compete but didn't have any opponents lined up.
At the time, Danielle was out of shape and didn't have much experience other than a year of judo and some scraps in her youth, but she felt compelled to give it a try.
Danielle explained:
I thought it was a shame she couldn't compete because there were so few women in what was still a very new sport at the time. I trained intensively with Pierre Guillet and David McLaughlin to prepare and worked hard to get my weight to 70kg over a five-week period. The fight was over quickly as the ring girl had boxing experience and was in great shape. Getting my arse beat in spectacular fashion only fuelled my determination to return to the gym and improve and learn to properly fight. That was in 2003 and both the sport and I have evolved considerably in that time.
In those early days, it was difficult to find someone to fight in the proper weight class and the records of those fighters suffered for it. In addition to natural weight, issues with cutting weight and performance enhancing drugs (PEDs) have always been an issue in MMA.
I asked Danielle whether she felt PEDs were as common in the women's divisions as the men's:
I can't help but notice that it does seem to be starting to make its way into the women's divisions. I think the issue needs to be addressed in a realistic and pragmatic manner. I am not sure outright bans are realistic unless promotions become more meticulous in their approach to testing. Currently it's the elephant in the room that everyone is aware of but nobody dares to discuss.
Where this is a full contact sport, it should be discussed intelligently and openly so that safety isn't compromised. No fight can ever be completely fair since there could be a skill advantage or someone who cuts more weight. That is what fighters try to do: go in with every possible advantage, which is why there are so many schools of thought on diet, conditioning, strength training, and so on.

As PEDs are banned, I don't use them (I probably wouldn't use them anyway to be honest), but unfortunately, many still will and that changes the game significantly. If the promotions want to allow the use of PEDs then so be it. I have the choice to use or not and can assume many opponents will be using. Whereas now, it's more of a guessing game or worse – you find out in the match and that is never pleasant. At this point I would just be happy to find a match in terms of size and experience and simply do my best to perform and dominate.
CLOSE UP: Danielle "The Curse" West
Experience is the best teacher, and I'm the type that always has to learn the hard way.
If you're the smart type and learn from the experience of others, Danielle offered her advice as to what she would do differently if she could start her MMA career all over again:
I would definitely do a lot more to strengthen my knees, feet, and ankles. I would have done more in terms of post-training recovery, but otherwise it's hard to say. When I started years ago the approach to training and fighting was completely different since the sport was still growing, so I suspect that I would be a different fighter entirely. That being said, I would also have a lot more opportunities starting out as a fighter today than eleven years ago. I'd like to think I would get a manager who would carefully build my record up so that I would progress and get on a big promotion, but to be honest I can't say I would do much differently. It isn't that I like being shit in my matches, mind you, but I love that I can see improvement and growth. After every fight we always scrutinized footage and we'd work on all the flaws and mistakes so that the next match I improved and I always loved that process.
MMA has enriched Danielle's life and given her experiences and insight she may never have had otherwise. She explained:
I have managed to see the world and meet some of the most inspiring people through MMA, and now BJJ, as well. The sport has expanded my perspective in myriad ways aside from geography and culture. I have learned that I am stronger and able to endure more than I ever thought possible. It has taught me a lot about diet, nutrition, strength, and conditioning, and has made me view my body less in terms of aesthetics and more in terms of function.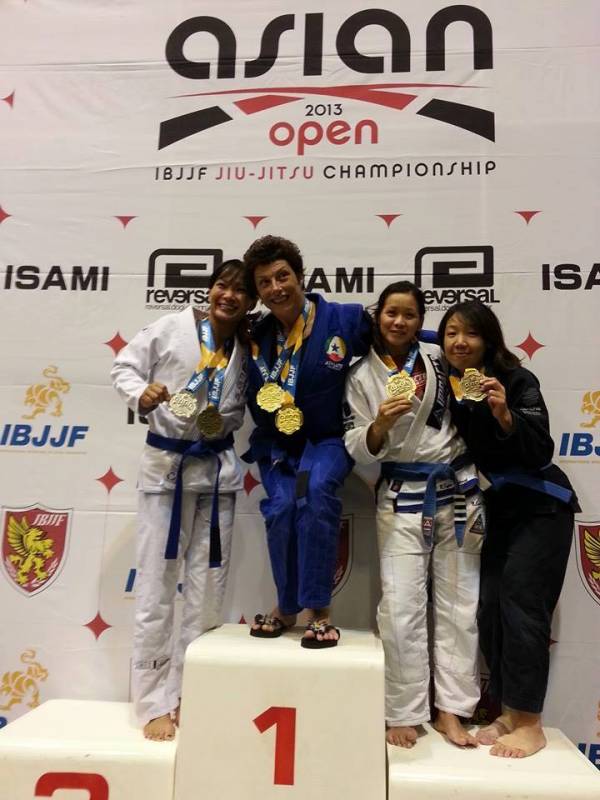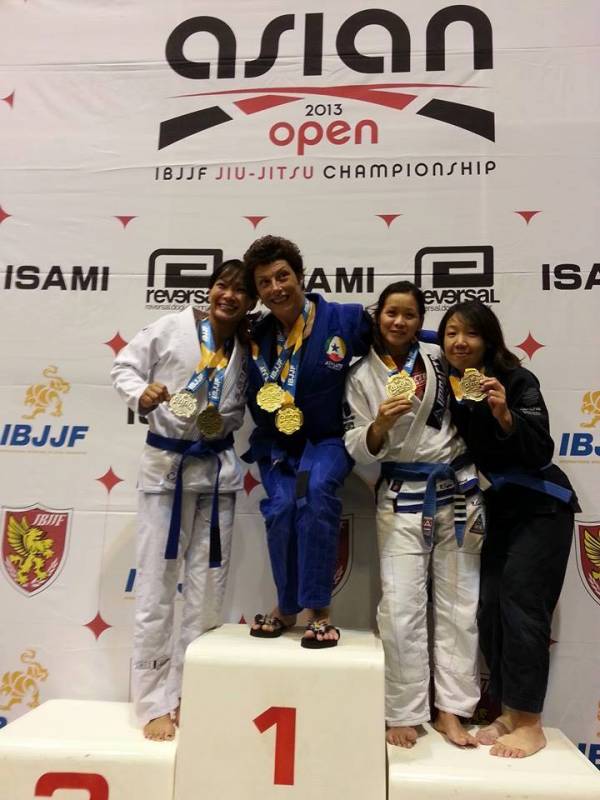 Competing has taught me about fear and how to master it and use it to my advantage. It has helped me to flourish outside of my comfort zone and most importantly it has taught me nothing can ever be as simple as winning or losing. Life is full of grey areas, and success or victories are subjective. Only I can define what winning is for myself. There are fights that I won where I was not happy with my performance and fights where I lost or drew that I actually feel I did well with regardless of the mark it left on my record.
Danielle's awesome armbar with link to tutorial:
MMA PLUS Technique Of The Month #TheCursedArmBar
For those of you who are fans of Danielle's or wish to support women's MMA, Danielle is offering a special opportunity for those who buy her walkout t-shirt:
Scramble is having a sale on my walkout tee! Show the love and if you get one, take a pic and post on my Facebook wall or Tweet me. I will send the best pic a signed tee from my personal collection and some of my handmade fight soap.
You can also buy my first novel All Change Please at Amazon. It's a fictional novel I wrote over a seven-year period on my Blackberry commuting to and from work and training. If you buy and read, please review it (even if you think it's shite!). I also want to thank my fans for always being supportive, Scramble, Q5, BJJ Singapore and all my friends, teammates and family!"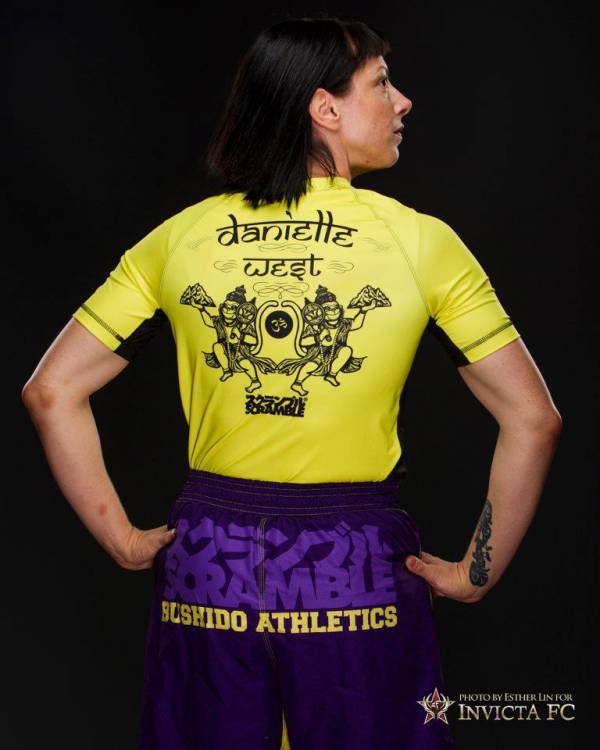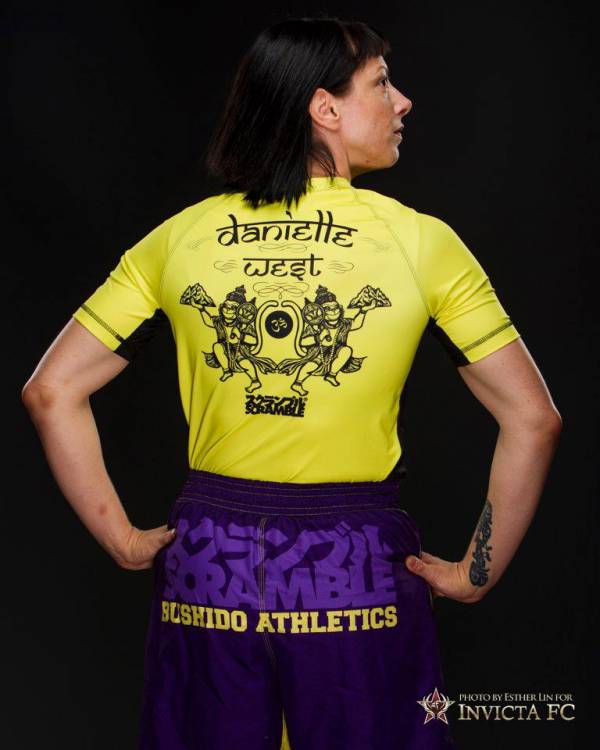 Thank you for the interview, Danielle, and we are looking forward to seeing you in the cage again soon!