Whether you're trying to improve your swim performance, triathlon times, or general fitness, our new swim workouts are a great tool to have in your arsenal. The workouts begin today and will run in twelve-week cycles, with four workouts posted per week.
The workouts are designed by swim coach and lifelong athlete Jake Shoemaker. Jake is a professional triathlete and works as a private swim coach for athletes of all levels. He brings his experience and skills to the table in this exclusive, free programming.
Jake is a well-rounded athlete, so it's no surprise his workouts cover all the bases. Here's an example of what a typical workout might look like. All distances are in yards.
Week 1, Workout 3
Warm-up:
3x (swim straight through):
50 freestyle
25 backstroke
25 freestyle kick on back in streamline position (head relaxed back, hips pressed toward the surface)
Warm-up Set:
4x:
50 freestyle gradually building effort throughout @ :10seconds rest
2 x 25 freestyle @ :10 seconds rest – 1st – fast, powerful first 8 strokes, smooth relaxed rest of way; 2nd – build first 8 strokes, fast 6 strokes, smooth rest of way
Main Set:
2x:
8 x 50 freestyle @ :05 seconds recovery 1st set of 8., :10 seconds recovery for 2nd set of 8
Goal: maintain your best average pace throughout set 1. Hold that pace as you fatigue in set 2 OR build pace faster.
:60 recovery
2x:
4 x 25 freestyle kick with kickboard @ :15 recovery try to maintain best average time
1 x 50 free smooth and relaxed body position focus @ :15 recovery
Cooldown:
200 your choice, very relaxed
Total: 2,000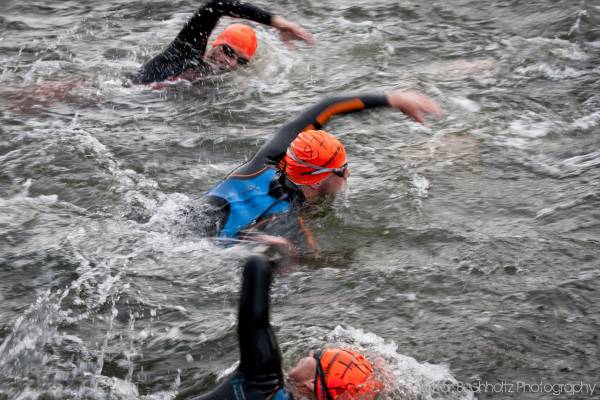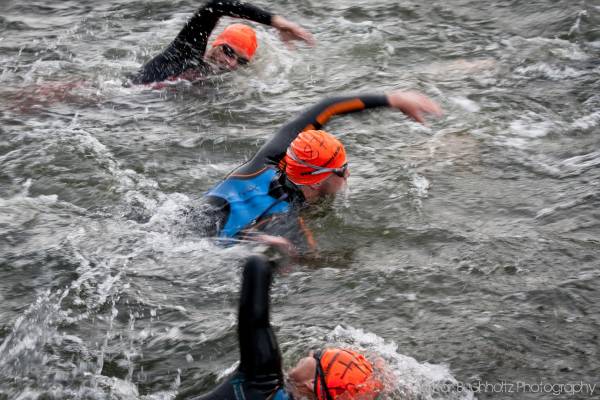 We Want to Hear From You
Swimming is an excellent way to condition the body without beating it up the way some other modes of exercise can. We hope these workouts help you improve your swimming and other aspects of your fitness as well. Happy swimming!
Photo courtesy of Karl Buchholtz.