We receive free products and receive commissions through our links. See
disclosures page
.


The Paleo Foodie Cookbook is the second book from Rubies & Radishes blogger Arsy Vartanian. I hope it's just the second of many more to come.
I'm not going to even try to hide it: I am a huge Arsy fan. Her recipes are imbued with a love of food that is simply infectious. And her recipes are ridiculously good. This was my experience of her first book, and it continues to be my experience of this newest book as well.
That love of food is really what this second book is about – celebrating the ritual and art that goes into to crafting our own nutrition. Now, don't freak out. It doesn't mean the book is full of recipes that are hard to make. Some recipes might be challenging – or maybe daunting is a better word – but the majority of the recipes will be easier than you expect, especially when you taste what results.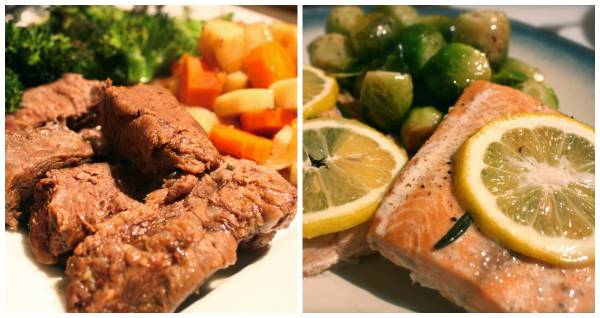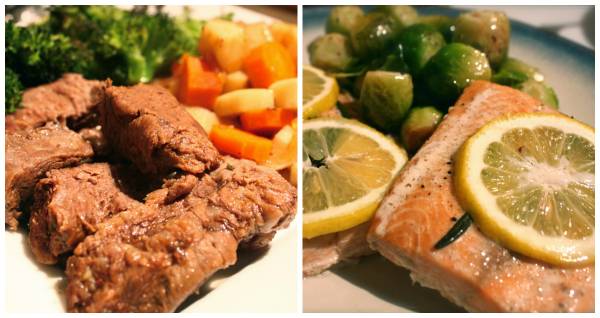 One of the things I loved most about Arsy's first book, The Paleo Slow Cooker, was her inclusion of international flavors and dishes, including family recipes handed down from her Persian and Armenian relatives. This continues in this second book, much to my delight. In addition to traditional Middle Eastern recipes adapted to the paleo approach (which often doesn't take much), there are also Mexican, Thai, Chinese, and French recipes, not to mention an abundance of herbs and spices even in the more standard fare.
For me, this is one of the main strengths of the book and what makes it so enjoyable to cook from. Even if you aren't familiar with the cuisines of all those countries, if you have an open mind and are willing to explore, it will be completely worth your time, both in sourcing the ingredients and in the kitchen.
The book includes an introduction written by registered dietician Amy Kubal, where she explains the concept and the benefits of eating paleo. This is short and to the point, which is appropriate as this book is unlikely to be purchased by paleo beginners, in my opinion, unless they have some sort of cooking background. Chapter one of the book addresses how to save money while eating and cooking paleo and comes with some helpful charts. Chapter two is a guide to good and bad oils, as well as how best to use them.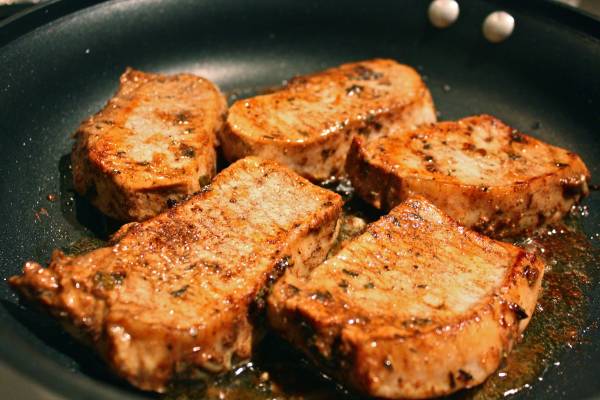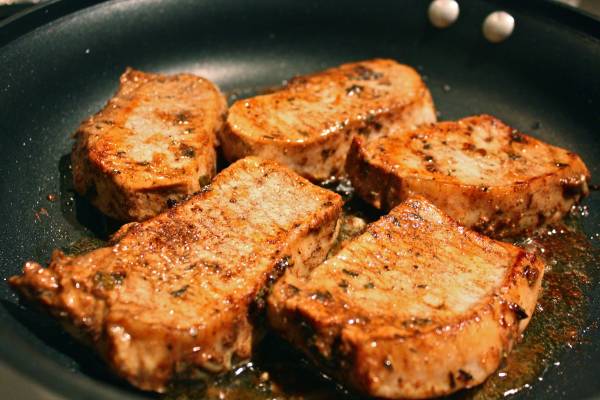 And then in chapter three we get to heart of the book. The recipes begin! The book includes 120 recipes, broken out into the following categories:
Tasty Tidbits
Food Lover's Fare
Simply Sensational Salads
Soups & Stews for Every Season
Delectable Side Dishes
Sauces & Salsas From Scratch
As you can tell from the section titles, even the chapter names in this book are tasty. And, oh boy, was every dish I tried amazingly tasty. I'm not even sure I could tell you which one was my favorite, and I have about thirty more I intend to try.
Recipes I tried included:
Flank Steak With Cilantro Sauce
Slow-Cooker Horseradish and Parsnip Pot Roast
Slow-Cooker Chocolate Chicken Mole
Jamaican Jerk Pork Chops
Slow-Cooker Macadamia Rosemary Salmon
Thai Green Curry Chicken
Slow-Cooked Beef Burgundy
Pepper and Carrot Puree
Honey-and-Citrus-Glazed Parsnips
Butter-Braised Radishes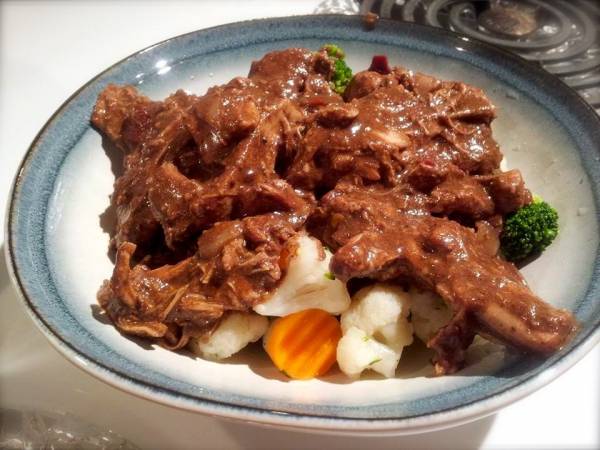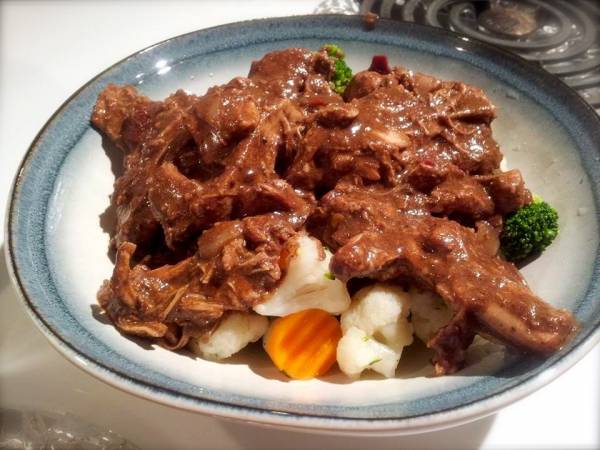 Not every recipe has a photo, which is not ideal, but the majority of them do and the photos are full-page, full-color, and gorgeous. The recipe index is well done, with recipes being listed both by their names and also under any relevant ingredients. This makes for an easy look-up compared to some other cookbooks I have used.
This book is not for people who simply want to prepare quick meals. It's not for people who view food simply as fuel. This cookbook is aptly named. It's for people who love food, and not just the eating of it, but the preparation of it as well. This is for people who love every bit of the food process, from reading a cookbook, to shopping for ingredients, to cooking, and then finally to the consumption. If that's you, then you will love this cookbook. And you will most certainly love the food it inspires you to create.
"The Paleo Foodie Cookbook" is available for $21.62 at Amazon.com.