Hello there, it's Oleksiy Torokhtiy speaking. You may recognize me from my participation in weightlifting sports for more than twenty years. For ten of those years, I was an active member of the national team from Ukraine.
Hello there, it's Oleksiy Torokhtiy speaking. You may recognize me from my participation in weightlifting sports for more than twenty years. For ten of those years, I was an active member of the national team from Ukraine.
Together, we ended up in global contests 23 times and on the national level 31 times. Besides, I won multiple championships in Europe and around the globe.
I also took part in the Olympic Games in Beijing in 2008 and London in 2012, and you may remember me if you watched them.
I Broke Records
The Snatch: 200 kg
The Clean and Jerk: 240 kg
In 2015, I found my calling as a coach. By the end of 2019, I had conducted more than two hundred seminars globally relating to weightlifting. Many athletes, both beginners, and pros shared that my approach to training helped them a lot.
I Hate the Jerk Lift As Much As You Do
Thus, in this post, I would like to tell you about these techniques. In particular, I want to explain why I hate the jerk lift as you do.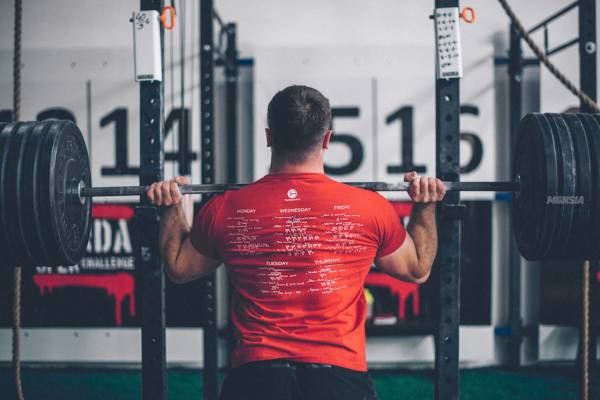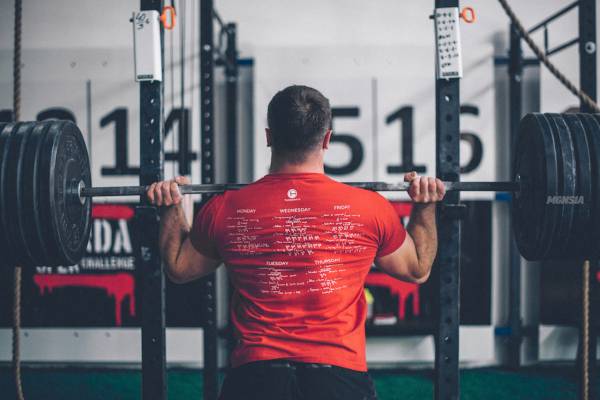 Weightlifting consists of:
In all three of these cases, the goal is to pick up and hold the maximum weight possible.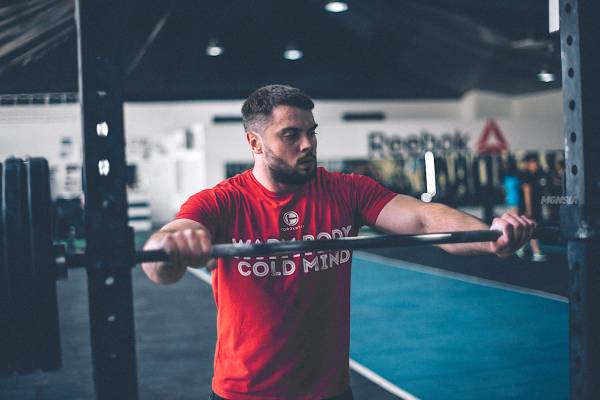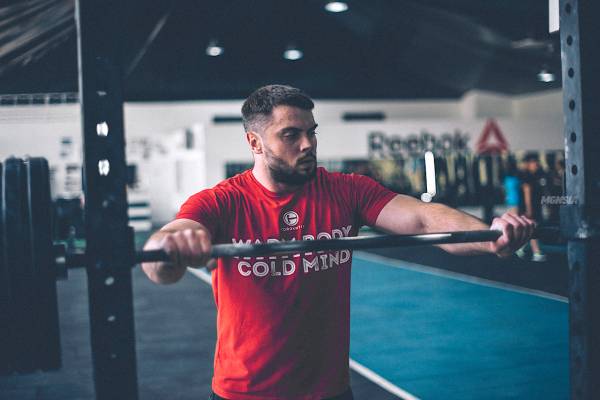 At contests, athletes are more likely to do cleans than jerks.
During all of my seminars, I used to ask the participants about their preferences. They shared that they liked the snatch, but most of them hate the jerk.
The main reason athletes hate the jerk is a lack of training and understanding of the movement.
Understand the Movement and Train
I frequently practice various exercises. Once or twice per year, I pick one exercise from the clean and jerk to test. Many users have highly rated a video where I practice a jerk from the racks with 255 kg.
I have performed this feat in front of several hundred people. I tuned in, jerked, tore my T-shirt, and the spectaculars were impressed.
Over six months of ongoing training for those exercises helped me make a 60-minute performance one of my most outstanding achievements.
The show took place in LA in 2016. That was the day when I lifted 15 kg more than before.
I concentrated on experimenting with the specific exercise, investing all of my effort in the jerk. That is way smarter than trying to catch up with all three and miss something. I value the experience that I have obtained. I also focused on achieving results and breaking new records.
Sure, the jerk requires plenty of time and nerves. The primary components of a successful jerk are the dip, support, drive, and fixation. They depend on individual traits and preparation.
Currently, I am aiming high to stabilize myself and the bar in the overhead. I stay in position for up to four seconds while lifting extreme weights overhead. In the SOTS press, that means weight up to 60 kg.
Every two weeks, I jerk from racks with plates on rubber bands with a weight of roughly 75%, up to three reps.
If you have less than five years of experience performing the jerk, you may want to avoid doing the same.
This exercise can be rather traumatic and cause some serious injuries when you're not prepared.
Raising power indicators is a significant stage of the exercise.
I include either a clean pull or the deficit Romanian deadlift in my training sessions at least once per week. Do it 3-4 rounds up to six repetitions.
Now, it's all different when it comes to squats.
As a rule: I combine front squats while performing a jerk from the racks.
This way, I know that I will warm up perfectly.
I load my limbs and get ready for the working regime.
After a Clean, the Bar Can Be Crushing
Many contest participants complain that after the clean the bar is like crushing.
That is because the athlete is not prepared enough to jerk while being anxious—the combination of a jerk and front squat trains workability in a state of exhaustion.
Also, I recommend trying the jerk support in static.
Just watch my video, paying attention to every detail, especially the starting position..
Keep in mind that such practice predetermines the muscles of the stomach and back being somewhat tight.
Many sports professionals lift something around 110-130% of the clean and jerk.
I would advise you to lift to 120% up to four sets for no more than eight seconds.
One more hint to remember is practicing back squats if you plan to connect your life with weightlifting.
Once or twice per week is enough.
Heavy squats are sufficient for no more than once in two weeks 2-3 sets and up to three reps.
Include variations of jump work in your training sessions.
Develop Strength and Stability
You should know that developing strength and stability of the limbs and body matters.
I am a great fan of the push press and its different types: with front squats, discs on the rubber, and a pause in the dip.
I do my best to make more reps, increasing their quantity from four to eight.
I do plenty of exercise with my weight alone, including dips, deep-bench pushups, and reverse pushups.
I do this warm-up over and over again. An overall warmup does not require more than 25 minutes of your time.
Other cool ideas for getting ready are to involve exercises with rubber, gakk-squats, good mornings, and variations of hyperextension. I practice all of them daily. They even help me to overcome traumas and exhaustion.
Although preparation is only associated with the jerk, pulls, and squats, the clean and snatch are integral elements of the training program.
Variations of these practices assist with switching and having a rest from the mechanics of the jerk.
The clean, in contrast, is excellent for warming up.
The load range should be up to 70 percent to preserve muscle tone.
Leave some time for the so-called tech days.
During that session, I consider weaknesses and how to handle them.
Excellent Outcomes With Proper Training
To conclude, I can share the following with athletes, both beginners, and professionals:
For your legs empowerment, do squats and mix squats with jerks/jumps
For your overhead bar stabilization, do not forget about a pause of 2-4 seconds in the overhead position
Develop core muscles
Do not ignore quality warm-ups of your hands/arms.
According to my followers, the clean is simple; the snatch is okay, but they hate the jerk. I recalled that the Ukrainian national team had athletes that felt the same way.
In the off-season, the main trainer picked an exclusive training program for up to six weeks.
During these weeks, he minimized the load in the snatch, pulls, cleans, and focused on jerks and squats with excellent outcomes.