Cowgirl Yoga speaks for itself. It's "yeehaw" and "Namaste" all at once. I know exactly what you're thinking. How can you do yoga on a horse? Well, that's not exactly what we're talking about here. I'll paint you a picture of what to expect with Cowgirl Yoga, and I can tell you my retreat in Montana was an experience I'll never forget.
The yoga classes we took were with a few different instructors. The first class, with Margaret, was a good intro class to start off the retreat. The next time we met up we were practicing for three hours! The next day we had a couple different classes and were split up into two groups, either doing yoga or with the horses. I ended up with Lisa who taught a very challenging class, which was restorative at the same time. The classes were not designed specifically for cancer survivors, but the teachers offered modifications and reminded us to go at our own pace.
Many of the survivors seemed to be fairly knowledgeable with yoga already. The staff was aware of our abilities since we completed a questionnaire prior to arrival regarding any injuries or limitations. One of the survivors was still recovering from shoulder surgery, but as a yoga teacher she knew how to modify. I would say that meditation, restorative poses (like supine baddha konasana), and forward folds were the most rewarding for the group. These practices are great for quieting the mind, as well as relaxing and calming the nerves. I often hear from other survivors that this can be one of the most beneficial aspects of yoga.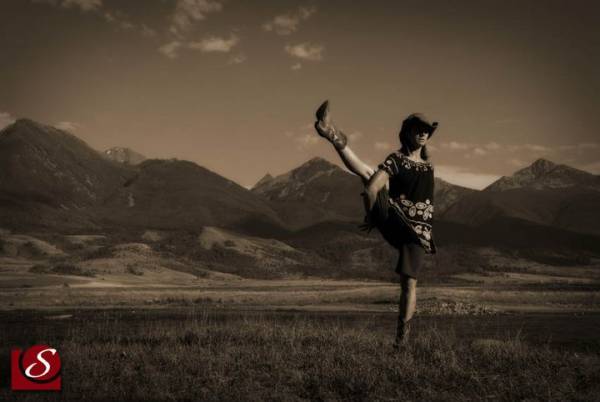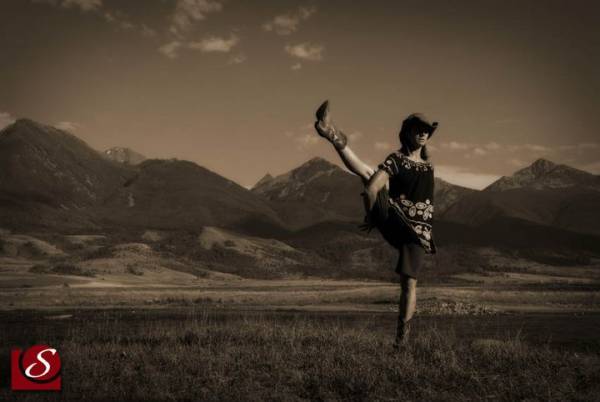 The yoga classes incorporated some poses specific to riding horses, including heart and hip openers such as horse and camel. The heart openers were to connect to the horse and the hip openers were to prepare for riding. When we were introduced to the horses, we were given very thorough instruction to be able to groom, care, and connect with our horses. We weren't allowed to just blindly jump on the horse and start riding. We were taught that horses are like prey and we must approach them with care and ease. Working with the horses was a very mindful practice, similar to yoga. We were even introduced to a horse named Oz diagnosed with cancer. Ironically, he was awaiting our arrival in the pen.
We did learn to do some breathing and get correct alignment on the horse, even though it's not exactly doing yoga. But yoga is all about the breath and alignment is a huge part of yoga poses. You could call it yoga on the horse, but it's not the yoga that comes to mind. It's cowgirl plus yoga. It's yeehaw and Namaste. It's fully committed and ready to go, but honoring yourself and your relationship with your horse.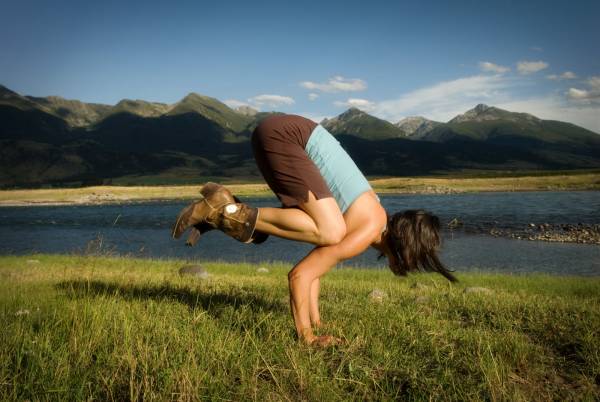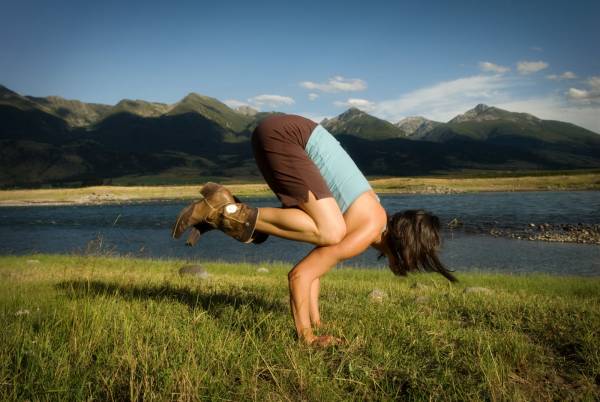 The biggest gift that we all took away from this retreat was making what I believe will be lifelong connections with other breast cancer survivors. I felt like I had known these women my whole life and was sad to leave. We are already planning our reunion in other destinations, so you can imagine how much this trip meant to all of us. As survivors we have all been through so much personally, but the depth of gratitude we felt was beyond words. So, yeehaw and Namaste!
Photos courtesy of Larry Stanley Photography.