EDITOR'S NOTE: Welcome to 12 Reps – in each appearance of 12 Reps, our coaches, writers, and occasional guests will be answering the same twelve questions. Go "into the locker-room" with them and get to know our coaches and writers a little bit better!
EDITOR'S NOTE: Welcome to 12 Reps – in each appearance of 12 Reps, our coaches, writers, and occasional guests will be answering the same twelve questions. Go "into the locker-room" with them and get to know our coaches and writers a little bit better!
12 Reps with Kettlebell Goddess Andrea DuCane
1. Who was your first coach and what did they teach you?
Mr. Andahazy, my ballet instructor. He was Hungarian, but danced in the last years of the Ballet Russe de Monte Carlo, and his technique was definitely Russian. I have a thing for Russians. He taught me that discipline and hard work are half of the equation; the other half comes from your heart. In order to truly realize your dreams you must have passion for your sport or art.
2. Who is the coach you most admire?
Wow that is a tough one, but I'm going to go with my mentor and good friend, Pavel Tsatsouline; I have witnessed miracles from him. First, his knowledge in all areas of sports, health, and fitness is amazing. His dedication to constantly learning and researching new areas of his field is remarkable. He is not content to rest on his past achievements. And lastly, the incredible generosity with which he shares his knowledge, while encouraging those around him to work to their best ability to achieve their goals. He takes no prisoners, you have to do the work, but he's there as the ultimate role model.
3. If you could have a superhero power, what would it be?
Interesting question. The ability to regenerate any part of my body. The ultimate injury prevention!
4. What athlete, dead or alive, would you most like to talk with?
Danica Patrick, it's not a type of sports I have participated in, but I admire her being the only women to win the IndyCar Series and placing 3rd in the Indy 500. It's tough being a woman in a male dominated field. And she proves, that yes, women are good drivers!
5. When did you know that coaching was your calling?
It was a gradual process for me. I've always been a good mover and pick up movement quickly and precisely, from dance to martial arts. Having a good eye for movement and a good vocabulary to express it to others made it clear this was my calling. Being a good read of people also helps to coach others. In my opinion, being a good athlete is fifty-percent in your head and as a coach you have to find ways with working with your athlete's that brings out their best and helps them through the inevitable slumps and plateaus.
6. What is the best and hardest part about being a coach?
Telling people they need to take time off for overtraining. You've got to give your body adequate rest or you will end up fighting your way off that plateau or in the worse case find yourself injured.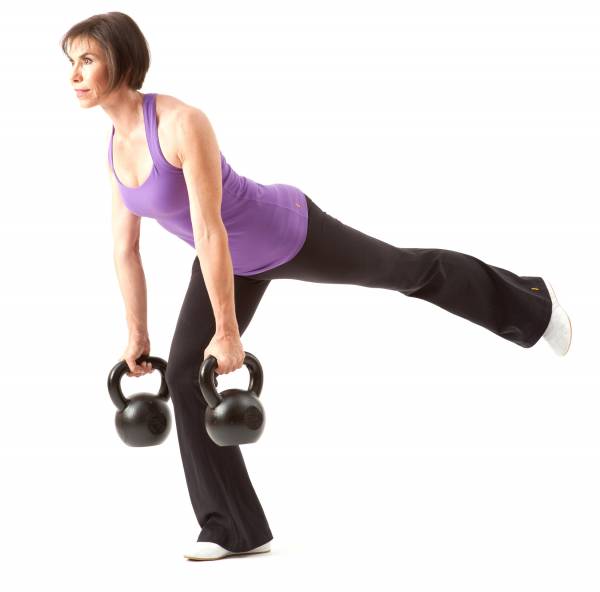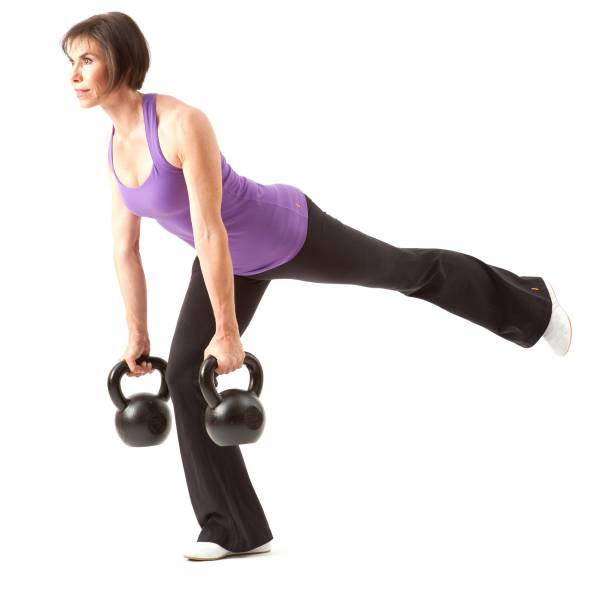 7. What is your favorite physical activity or exercise?
Well my favorite physical activity is Argentine Tango dancing; my favorite exercise is kettlebells without a doubt!
8. What is your favorite "cheat" food?
Are margaritas considered a "food?" Okay, if not ice cream.
9. What is your biggest accomplishment?
It's an ongoing thing. I feel my greatest accomplishments are when I hear from people across the country and world and they tell me how my DVD and book "The Ageless Body" have changed their lives. How they never considered themselves athletes, or are former athletes, and now after getting into kettlebells and using my products they are running marathons, getting back into golf, tennis, cycling, or whatever their sport is. It is very inspiring to me. It makes my day.
10. What do you bring to your students/clients that is different than other coaches and programs?
My laser-like eye, my sense of humor, my compassion, and my broad background in many types of movement. Technique equals results. I always put the focus on using perfect form and technique. It's not just about picking the biggest weight you can and cheating your way through a lift, or slumping your way through twelve miles, when you've gassed at six. If you approach your training as a practice, and focus on proper technique, your gains will go up and your risk of injury down.
11. What is your favorite quote?
Perfect technique equals real results.
12. What was/is your favorite sport and why?
Modern Pentathlon. The five events require a variety of talent and skills that make up a well-rounded athlete. You have the speed of running and a different type of speed required for swimming. Eye/hand coordination needed for shooting, the dexterity and strategy of fencing, and the ability to work with a horse you have never ridden before. Besides, it's exciting. How I wish I could've had the opportunity to participate in a pentathlon!
Are you an Andrea DuCane and/or kettlebell fan? Well then do some of her free workouts or read our two part interview.
If you missed any editions of 12 Reps, be sure to check out our archives. You never know who we might talk to and what might get said!