EDITOR'S NOTE: Welcome to our 12 reps feature. In each appearance of 12 Reps, our coaches, writers, and occasional guests will be answering the same twelve questions each time. Go "into the locker-room" with them and get to know our coaches and writers a little bit better!
12 Reps With BJJ Coach and Competitor Sally Arsenault
1. Who was your first coach and what did he or she teach you?
My very first coach was Renzo Gracie purple belt Nathan Stever. He was a student of my current coach, Kevin Taylor, at one of our former affiliate schools. He taught me that there's a lot more to Brazilian jiu jitsu than learning techniques and drilling moves. Nathan is one of those guys who has an insatiable curiosity. He's always learning about the spiritual side or the strategic or mental aspect to training. I have a lot of respect for Nathan, he didn't make our jiu jitsu class all about him. He's actually the person who suggested that I try a couple of classes at Titans because he had so much respect for Kevin and our team. I'll always be thankful for Nathan's part in my jiu jitsu journey.
2. Who is the coach you most admire?
The coach I most admire is Stephan Kesting. I think he's a very accessible, down-to-earth guy who loves martial arts, loves teaching others, and loves learning. I learned some of my most successful techniques through his DVDs and YouTube videos. What I admire about his coaching style is he goes above and beyond his own students and shares his instruction and information with the BJJ world, often for free.
Stephan was the first person I ever interviewed for an article who I didn't know personally and his patience and kindness was a real comfort. You could say he coached me through my first real interview and he even gave me editing advice for my first blog.
3. If you could have a superhero power, what would it be?
If I could have a superhero power it would be to eat all the candy I want and not gain weight. Is that a power? It should be.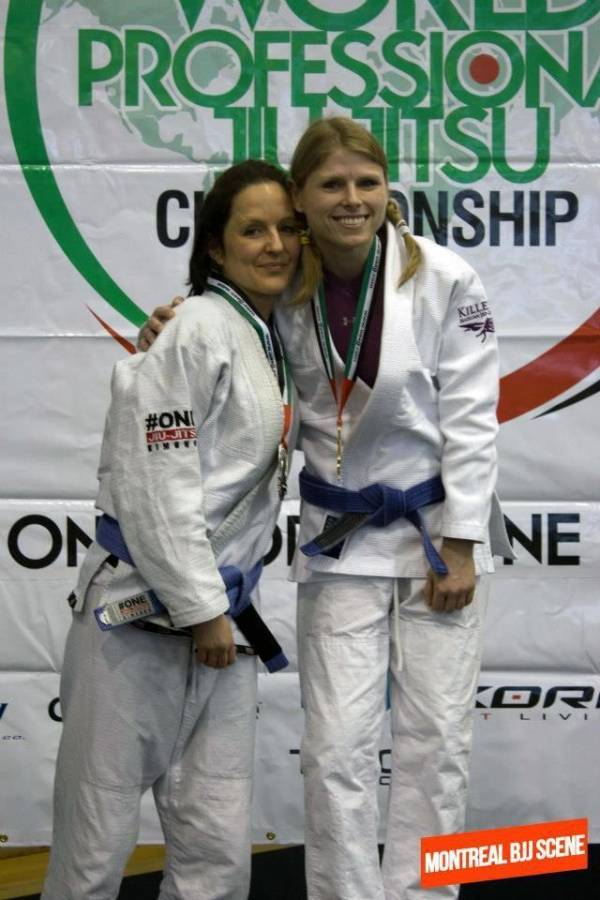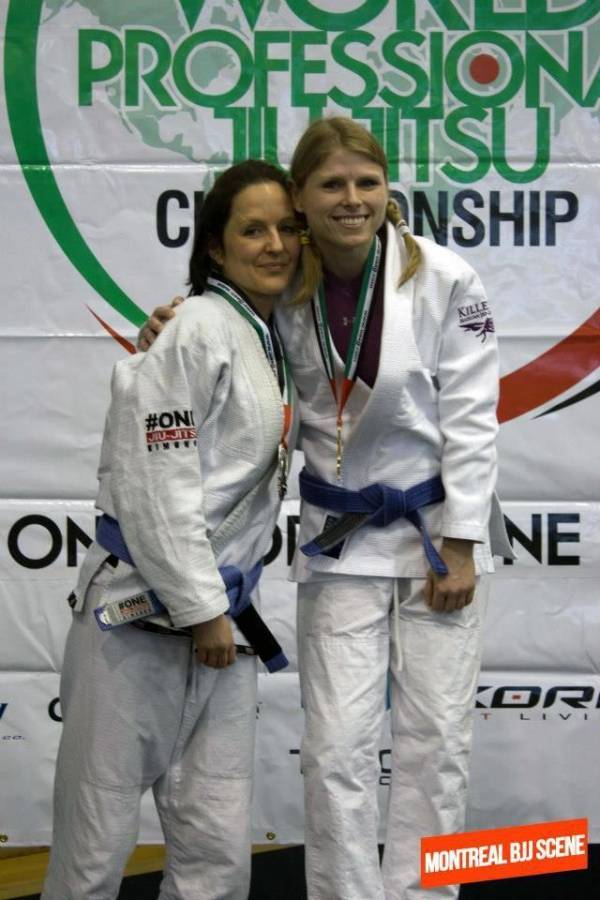 4. What athlete, dead or alive, would you most like to talk with?
Well, I already interviewed my favorite athlete, Emily Kwok, and we're BFFs now. We are in my mind, at least. We have a similar taste in junk food and training gear, which I feel created a strong bond.
5. When did you know that coaching was your calling?
I don't know if coaching is necessarily my calling. I guess I don't even really feel like a coach. I feel more like I'm just a person on the women's team who knows a little more about BJJ than the others because I've been there longer. More like a big sister than anything.
6. What is the best and hardest part about being a coach?
The best part of being a coach is watching someone nail a move I've shown. It's great to see it happen right away but it's exciting to see someone who had been struggling with a concept finally get it.
The hardest part about being a coach is watching people hold themselves back because of their own negative view of their abilities. See my favorite quote below.
7. What is your favorite physical activity or exercise?
My favorite physical activity is Brazilian jiu jitsu. On a more boring note, I also love going for walks.
8. What is your favorite "cheat" food?
My favorite cheat food is chocolate bars. I would say Snickers comes out on top but any bar will do.
9. What is your biggest accomplishment?
My biggest accomplishment is just showing up to train consistently and never giving up on BJJ. It hasn't been easy for me.
10. What do you bring to your students/clients that is different than other coaches and programs?
I think one of my best qualities is my endless search for solutions. Whether it's regarding BJJ or anything else, I'll research it to death until I find the solution. I feel like that willingness to keep trying no matter what is very valuable in coaching. I think it makes me a good auditor, too, which is my full-time occupation. If you think about it, auditing and coaching are very similar.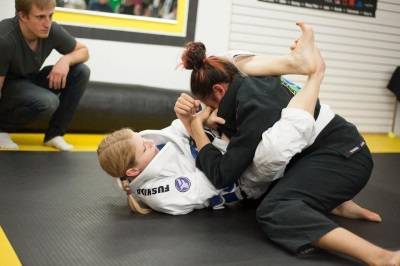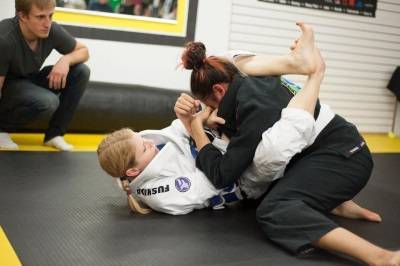 11. What is your favorite quote?
"Whether you think you can or can't – you're right." – Henry Ford
12. What was/is your favorite sport and why?
My favorite sport is mixed martial arts. I love the unpredictability of it and I'm always inspired by the talent and grit of the athletes.
Click here to read reviews and articles from Sally.
If you missed any editions of 12 Reps, be sure to check out our archives. You never know who we might talk to and what might get said!