This is not your average CrossFit holiday wish list, folks. Box owners, this is your client's wish list. Take a close look at some of these tools for getting more fit and pick them up for your clients now!
CrossFitters, if your gym does not have all of these items, print this page and get it to your box owner stat. Then ask him or her the following: "Why are you trying to hold back my fitness gains?"
So, without further ado, to all you CrossFit box owners out there, I present, your client's 2015 Christmas wish list:
1. 80lb and 150lb Rogue MK D-Balls
Price: $219.95 (80lb) and $480.00 (150lb)
Where to Get It: Rogue Fitness
Description: You've seen CrossFit Games athletes picking these balls up and heaving them over their shoulders. They are, in essence, the commercialized version of Atlas stones.
Picking up a 150-lb ball and heaving it over your shoulder or carrying it a distance is the personification of taxing your core. From fingertip grip strength to ballistic hip extension, ball-to-shoulder is an invaluable training tool every CrossFitter should experience to beef up his or her fitness. These movements can be worked into warm up, WODS, and general strength work.
2. Assault AirBike
Price: $999.00
Where to Get It: Assault Fitness Products
Description: If your box does not have either an AirDyne by Schwinn or an Assault bike, there is a huge piece of your conditioning puzzle missing. Don't get me wrong, it's a horrible piece, but it's missing nonetheless.
You need to get on an Assault AirBike for twenty seconds at 100% effort, with about 3:30 rest, and repeat that four or five times, to truly discover what you are missing. An Assault bike can provide a level of suck that row or run sprints simply can't. It is a training tool for lactic endurance training and maximum aerobic power that is second to none. If your box does not have a bike, it's time to call a meeting!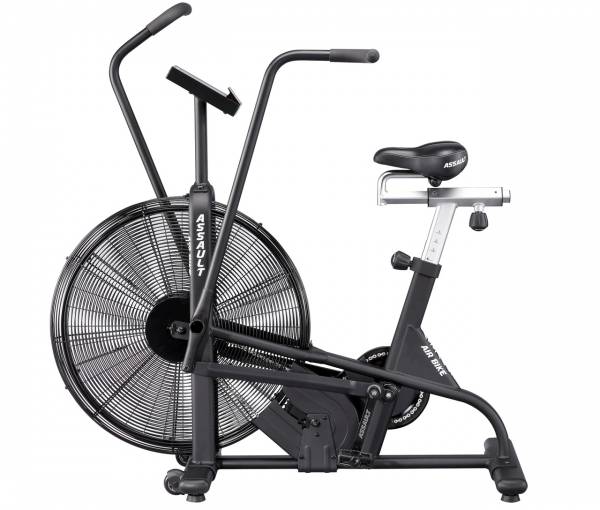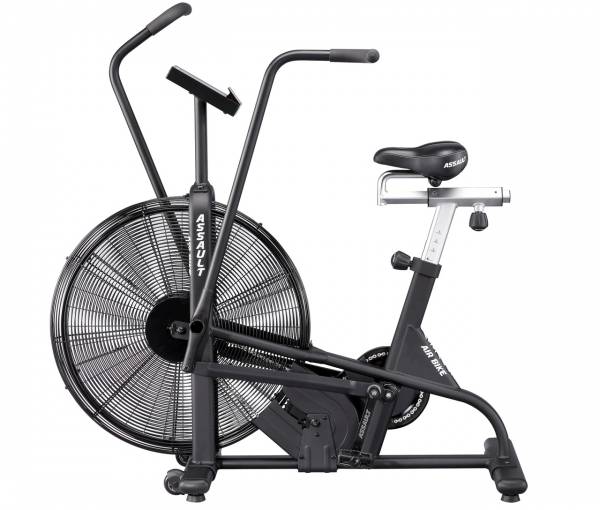 3. Lock-Jaw Pro Collars
Price: $23.20/pair
Where to Get It: Eleiko
Description: These are for me. I need a pair for my bag so I always have a great pair of collars at hand. You can't beat a sturdy pair of Lock-Jaw collars over those spring coil clips. These are easy on, easy off, and rarely slide off when dropping, which is extremely helpful for a "Grace"-style workout.
4. Rogue Butcher V2
Price: $265.00
Where to Get It: Rogue Fitness
Description: Otherwise known as a prowler, this little beauty is a must-have on any Christmas list. You haven't lived until you've gone outside on a chilly spring evening and done thirty-second prowler sprints. Like the Assault bike, there is nothing else that quite elicits the suck like getting your full weight into a prowler and going hard. It's good for going light and fast, heavy grinds, or anything that will test your grit.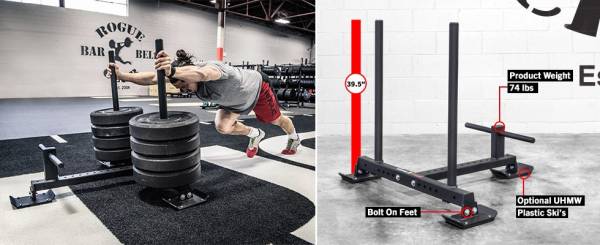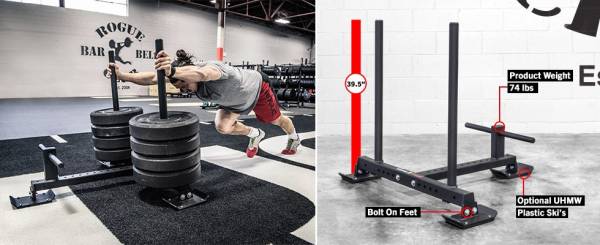 5. Chains
Price: $72.25/20lbs
Where to Get It: Elite FTS
Description: Nothing helps you work the sticking point in your squat more than a set of chains. Used properly, chains help you develop speed out of the hole and strength against their accumulating resistance (and gravity, when you're ultimately trying for a max). This is a must for any CrossFitter looking to get stronger. In addition, they are totally badass looking. Buy us some chains, Coach.
6. iPhone Tripod
Price: $19.17
Where to Get It: Amazon
Description: Admit it – you've set up your phone on every makeshift jump box, anchored with a roll of tape, surrounded by a couple of 2.5lb plates. No more! Get this adjustable mini-tripod for all of your gym selfie action shots.
Seriously, in order to evaluate your lifts and movement, you need to review video. Make it easy with this flexible camera tripod. And box owners – you should get three or four of these for the gym so we athletes don't have to fight over them.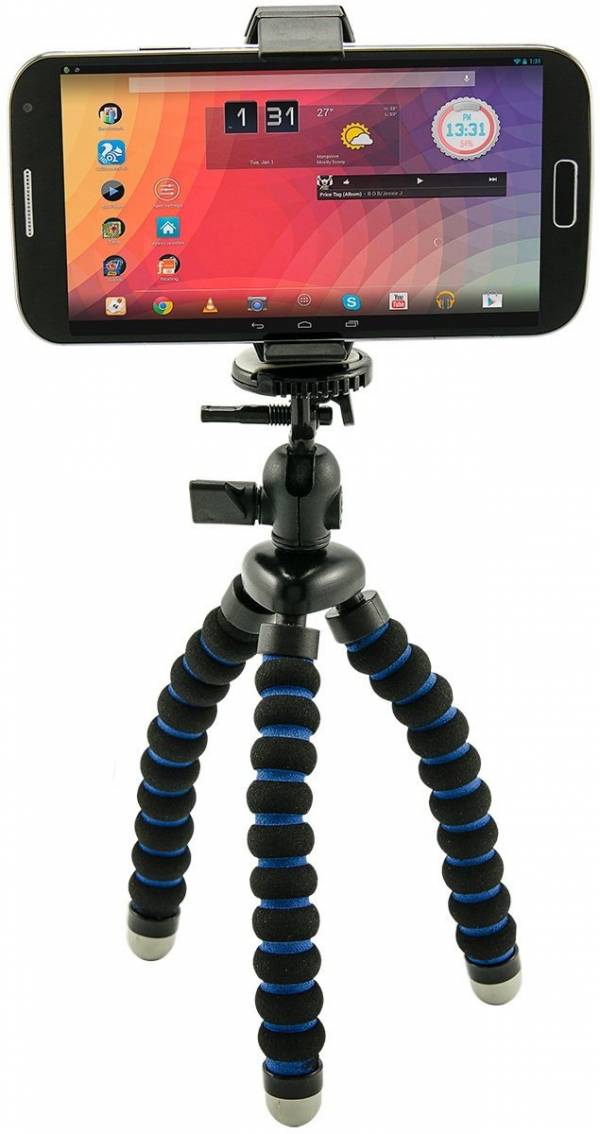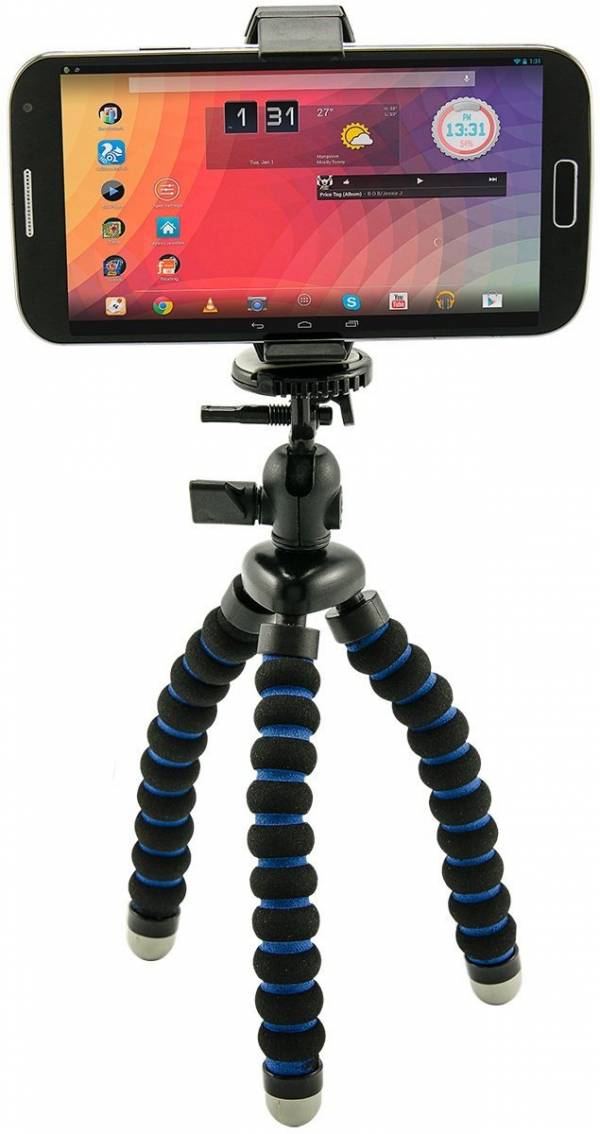 Here's to reaching your fitness goals in 2015 by stretching your definition of what the expected tools are, finding some really cool toys to use, and having a blast in the new year. Cheers!
Stay tuned for more 2014 holiday gift guides!