If you have a yoga lover in your life, I can guarantee he or she would be thrilled to find some yoga-inspired gifts under the tree this year. I am a yoga practitioner and also a yoga teacher-in-training, so I've had my eye on a few items myself.
Here are ten gift ideas that stand out as perfect for any yoga teacher or enthusiast:
1. lululemon Two Times a Yogi Bag
Price: $128.00
Where to Get It: lululemon.com
Description: If you're looking for a yoga bag that's also appropriate for work, here it is. The This bag can carry up to fifty pounds and looks professional enough to use for work and yoga. A strap on the top will help you tote around your yoga mat, and there's plenty of space inside for your laptop, a change of clothes, and anything else you need for work.
2. Ray Long's Scientific Keys Yoga Anatomy Series, Vol. 1 and 2
Price: Approximately $50.00 for both volumes
Where to Get It: Amazon.com
Description: I've had my eye on these books ever since I read Brandon Hofer's review of one of Long's other books. I actually already own the Kindle versions, but there's nothing like a good paper copy. A great gift option for anyone who wants to learn more about anatomy in yoga practice.
3. Yoga Smoga Vivacity Leggings
Price: $185.00
Description: I will confess – I've never spent more than $40.00 on a pair of leggings. I just can't bring myself to do it. So someone please buy me these leggings that cost way more than my self-imposed budget allows. On a serious note, I like these leggings because they go with pretty much any solid-colored tank top I own. They also have a few nice touches, like mesh side panels and hidden pockets.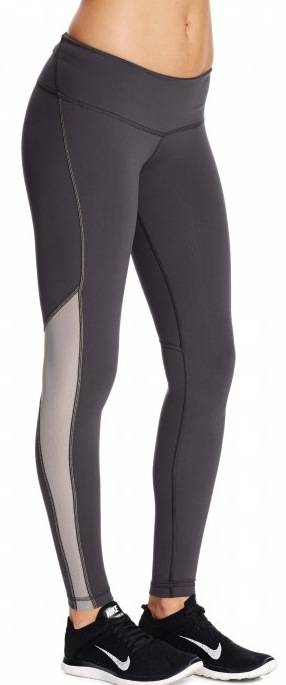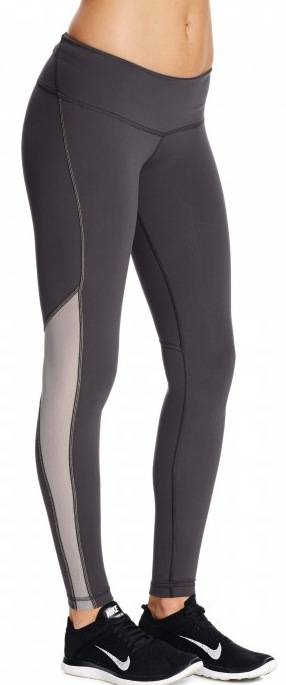 4. God Talks With Arjuna: The Bhagavad Gita: Royal Science of God-Realization by Sri Yogananda
Price: $51.30 
Where to Get It: Amazon
Description: In undergraduate and graduate school, I studied philosophy. The Bhagavad Gita was one of the most influential books I read. This edition by Paramahansa Yogananda is a full translation with extensive commentary. Plus, it's a two-volume hardcover set with a slipcase, making it the perfect gift for any yogi/book nerd.
5. Manduka GO Free 2.0 Yoga Bag
Price: $120.00
Where to Get It: Manduka.com
Description: I reviewed this bag and recommend it for people who go to yoga classes regularly and are looking for a way to carry around their yoga stuff as well as other personal items. It easily fits my laptop, change of clothes, yoga towels, and my yoga mat.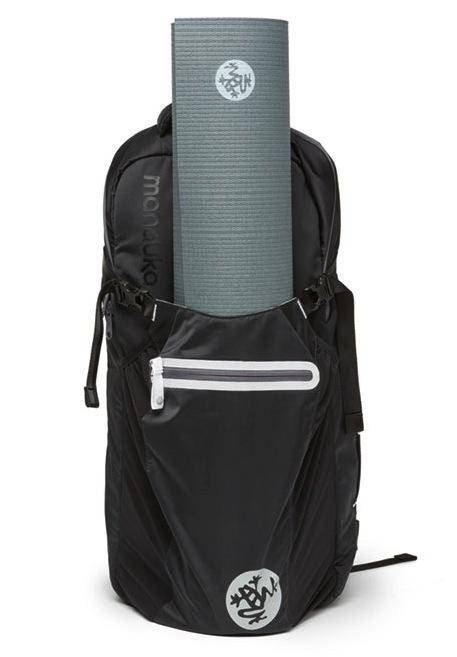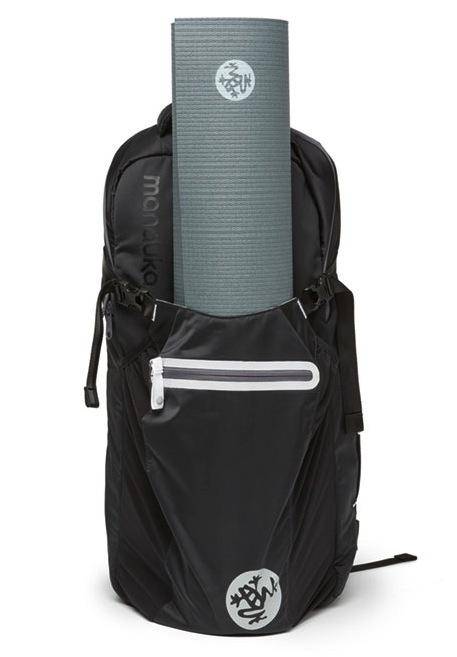 6. Yoga Asana Flashcards
Price: $13.49
Where to Get It: Amazon.com
Description: I am studying for my RYT 200 certification right now, so these would be a great supplement for memorizing all the Sanskrit names and details for each asana. A great stocking stuffer for yoga teachers or anyone who wants to deepen his or her knowledge about proper cuing and alignment.
7. lululemon Blissed Out Leg Warmers
Price: $58.00
Where to Get It: lululemon.com
Description: I saw someone in yoga class wearing these a few weeks ago and have been thinking about them ever since. These leg warmers are thigh length and made from merino wool – perfect for cold winter nights. I love the black grape/nightfall color option.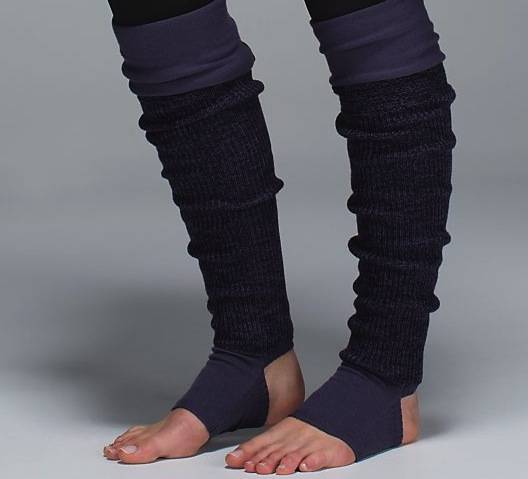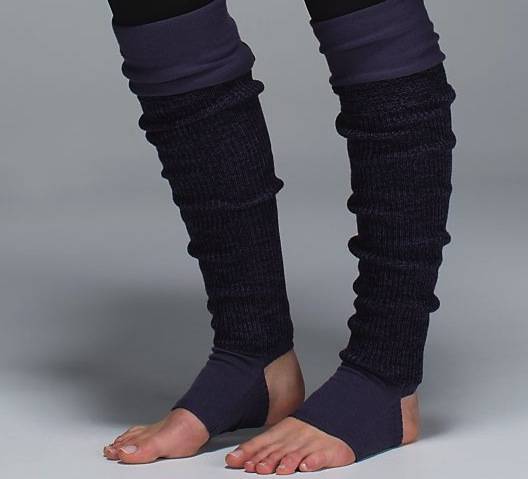 8. Hugger Mugger Zafu Meditation Cushion
Price: $46.95
Where to Get It: Amazon.com
Description: They have these cushions at the studio where I am attending yoga school, and I can tell you from experience they are amazing. Filled with buckwheat hulls, they provide the perfect amount of height and cushioning to allow you to sit comfortably for long periods. You can even adjust the amount of filling according to your preference.
9. JD Designs 925 Sterling Silver Om Aromatherapy Diffuser Pendant Necklace
Price: $90.00
Where to Get It: Amazon.com
Description: Not only is this a beautiful sterling silver pendant that you can wear with anything, but it's also a locket. You open it and insert a cotton pad with your favorite essential oils. If you know any yoga enthusiasts who are into aromatherapy, this will make them swoon.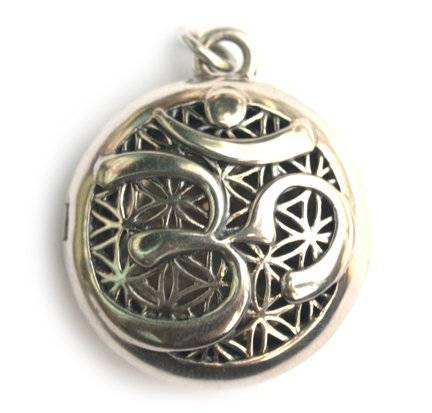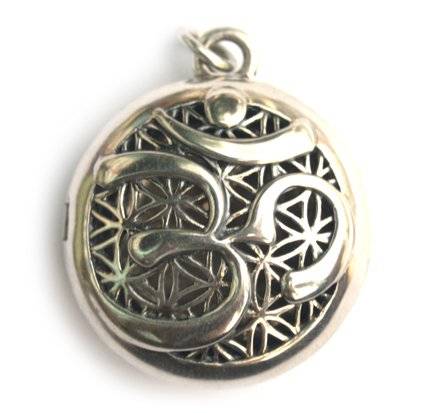 10. Manduka yogitoes Waterfall Mat Towel
Price: $64.00
Where to Get It: Manduka.com
This is one for the hot yoga lovers out there. This mat towel stays in place during a long practice and feels good on your feet. Plus, the design is so beautiful you'll feel like you're getting a new yoga mat every time you use it. There are several different color options, too.


Stay tuned for more 2014 holiday gift guides!