We receive free products and receive commissions through our links. See
disclosures page
.
Manduka might be my favorite brand for yoga gear. I recently had the chance to try out several more of their products, and I was highly impressed with the quality of materials, thoughtful designs, and affordability.
I received four items to review:
The Manduka LiveOn Yoga Mat
GO Free 2.0 Backpack
yogitoes Waterfall Mat Towel
eQua Hand Towel
Manduka LiveOn Yoga Mat
I would recommend the Manduka LiveOn 5mm mat to all levels of yoga practitioners. If you're new to yoga and don't want to buy a yoga mat that costs as much as your weekly grocery budget just yet, this mat is a high-quality but affordable option. The mat only costs $58.00, which I found a little shocking.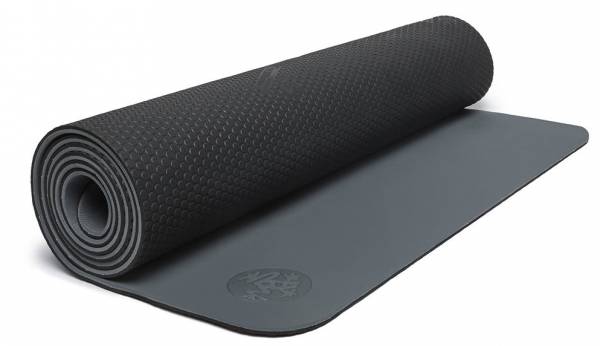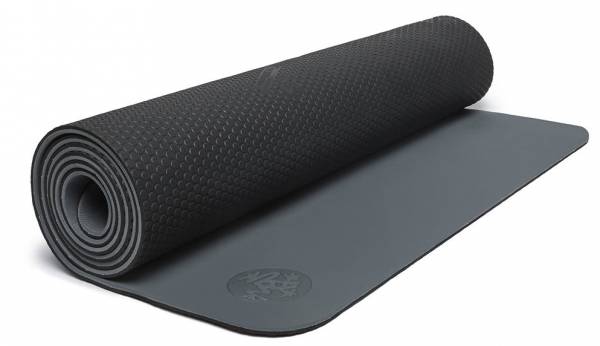 Originally, when I was trying to decide which mat to review, I asked Kelsey at Manduka for advice. Since I like to practice outdoors, Kelsey recommended the LiveOn, since it is lightweight and portable but also durable. Her recommendation was spot on. I've used this mat in my own home practice, as well as in yoga classes and during my twelve-hour weekend yoga teacher trainings, and it has held up well through it all.
The LiveOn is also made of environmentally-friendly material called PLUSFoam. According to Manduka, it's the first 100% recyclable and reclaimable yoga mat. When you've worn your mat out, you can send it in to be recycled and made into another mat or other product, instead of sending it to the landfill, which is the fate of many mats.
Here's an interesting video about how the mat is made and how it helps "close the loop."
The mat provided just the right amount of cushioning, without being too thick to carry around to classes. I also found it had excellent grip – probably the best of any mat I've tried.
If you're used to a smoother finish on your yoga mats (I'm thinking of lululemon's The Mat, which I also own), this one might take you a while to get used to. Since it's made of recyclable materials, the mat surface is a bit rougher than other mats. I liked this quality, since I felt it helped with the grip, but it was a little surprising at first.
Overall, I recommend this mat for beginners and advanced yogis alike. Its quality, sustainability, affordability, and portability are hard to beat. It's called the LiveOn mat for a reason.
RELATED: Yoga Props: How to Be Prepared for Yoga Class
Manduka GO Free 2.0 Backpack
I have to restrain myself a bit when it comes to talking about this backpack. I love it. I take it everywhere, and not just to yoga class.
The GO Free 2.0 backpack is quite spacious. I've used it to carry my nutrition textbook, various yoga books, a notebook or two, my laptop, yoga clothes, and yoga mat with ease. I also love the side and front pockets, which are convenient for keys and miscellaneous small items.
There's also a pocket in the front where you can put your yoga mat. It has adjustable straps, so you can use it for mats of all sizes. I've used it for small mats as well as the 5mm LiveON mat, which fits easily into the pocket and doesn't feel awkward to carry around.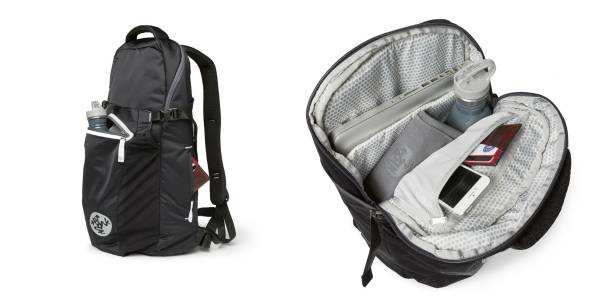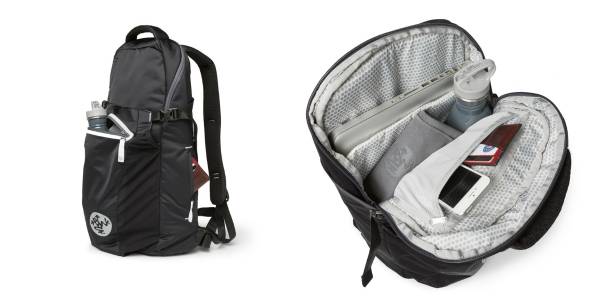 The backpack sits comfortably on your shoulders and there is extra support in the back. I dislike backpack straps that cut into your shoulders, but these are wide and padded for a comfortable fit. I thought the bag was quite attractive, and there are several three color options available.
This bag is a bit pricier than the mat ($120.00), but it's worth the price, especially if you use it frequently.
Yoga Towels
When I opened the yogitoes Waterfall Mat Towel, it was love at first sight. Not only is it attractive (I get compliments on it every time I use it), but the grips on the bottom ensure it also stays in place, which was the thing I was most skeptical about. I did a ninety-minute practice on this towel and didn't have to adjust it once.


I don't know if I would buy this towel for myself, since I don't do a lot of hot yoga and the price tag of $64.00 is a little higher than I would usually spend for a towel. But if you or someone you know has a regular hot yoga practice, it's worth the price. This towel would go a long way in extending the life of your mat, since it absorbs all the sweat and leaves your mat nice and clean.
As for the hand towels, they are my new favorite towels in the world. I've tried other towels made of cotton, but the microfiber this towel is made of can't be beat. I love how large they are, and they are also soft, thick, and absorbent. I've even thought about purchasing a few for use around my home.
I like to use the hand towel on my mat during yoga practice as well, as it becomes slip-resistant when it is slightly wet. The material feels soft on your skin, and after several washings it has held up well. And for just $16.00, the price is right.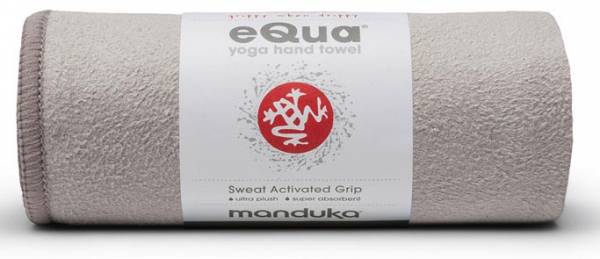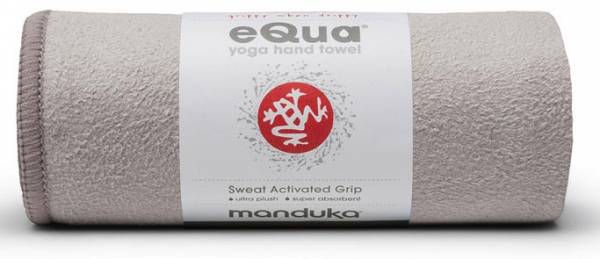 The Bottom Line
These are high-quality products at a price that can't be beat. You could purchase all four of these products for less than $300.00. In the yoga world, that's a great deal.
Christmas is right around the corner, and these four items under the tree would be a great gift for the a dedicated yogi in your life. And if the dedicated yogi is yourself, you'll be making a great investment with any of these products. Highly recommended.
The Manduka LiveOn Yoga Mat is available for $58.00.
The Manduka GO Free 2.0 Backpack is available for $120.00.
The Manduka yogitoes Waterfall Mat Towel is available for $64.00.
The Manduka eQua Hand Towel is available for $16.00.