So you've just read my latest article on preparing for plyometrics and want to start putting in the groundwork to make your body tough enough to withstand this type of training. But where do you start? Bodyweight exercises? Kettlebells? Barbells? Three sets of ten? How do you prepare the body for a program of building power?
The training world is literally filled to the brim with theories and methods, and to an extent they will all work, provided your base line is zero. But if you've been around for even a while eventually the lat pull-down machine just isn't going to do much for your strength anymore. Size maybe, as it can be a great tool for hypertrophy, but when it comes to strength it needs to be free weights and it needs to be sets of around five to six repetitions at a time.
There's a very real reason for this – higher rep sets tend to create more changes on a cellular level, such as size increases. While for some those changes are necessary to make the body more robust (such as the typical Charles Atlas getting sand kicked in your face ads of the 70s), for others what you really need is a better neural connection to your muscles.
This is the famous mind-muscle connection that bodybuilders speak of. The body recruits muscle by sending electrical impulses along our nerves and telling the muscles to contract. Hopefully that isn't news to you. But here's the problem for people – most of them are using out-dated, dial-up software to send that signal. What we really want to do is fire up the central nervous system and instead of dial-up install fibre optic cable so our signal travels faster and loses less energy along the way.
Neural pathways are very much like plants. The more you tend to them the stronger they grow. But like blades of grass, in the beginning phase of learning a new skill, pathways are plentiful, but not deeply ingrained. You see this when you try to teach someone a new lift and every rep of the set is slightly different. In essence, instead of a single motor pathway for that lift they may have five. Or seven. In the case of the kettlebell swing, which is potentially harmful, one and only one pathway is safe, while the others are possible injuries.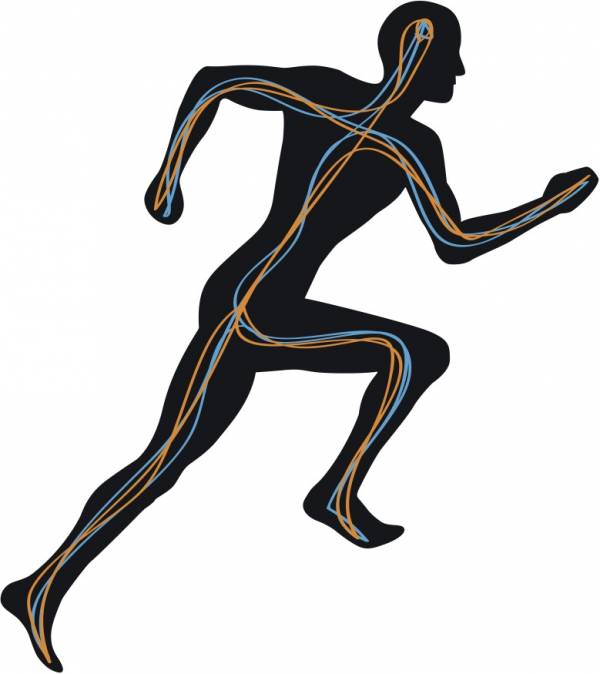 During this learning process we "prune" the bad movements out and slowly begin strengthening and honing the good pathway. This process of "arborization," of strengthening one pathway, eventually leads us to the above scenario – our high speed, thick cable of fibre optics delivering the message to the muscles quickly and perfectly every time.
So to get our body ready for typical power exercises such as the power clean or power snatch – so called because you use less weight than in the full squat clean and snatch and therefore move the bar faster, producing more power – which exercises do we pick? (And anyone who tells me they power snatch more then their full lift it is because you aren't yet good enough at the full lifts to max out on them. In very simple terms, the higher the bar must travel, the less weight you can use, and the slight knee dip of the power version forces you to pull higher and lighter).
Beginner Program:
Two workouts per week, all exercises done for four sets of five increasing weight each set.
Day 1
Front Squat
Clean Grip Deadlift
Press – Behind Neck, Jerk Grip
Day 2
Back Squat
Snatch Grip Deadlift
Press – Behind Neck, Snatch Grip
Once the novice has become accustomed to these sessions a third session per week can be added. Then simply alternate workouts so that in week one you would perform Day 1, Day 2 and then repeat Day 1 again. The second week would begin with Day 2, then Day 1 and repeat Day 2.
The purpose of these exercises is to get the body used to handling bigger weights, ensuring form is correct at slow speed. For instance, if you can't front squat well there's no way your catch on a full clean will be any good when you have to end up in the bottom position of the front squat to receive the bar. Some of the other exercises are necessary to teach the body the necessary flexibility – the wrists on front squatting, for instance, or the snatch grip press behind the neck.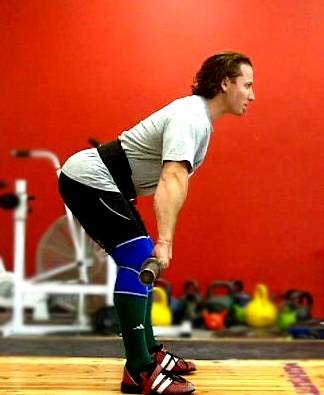 With our clients we never teach full lifts, only the power versions and often not even from the floor. The reasons for this are simple – we want our clients to get the maximum result from the simplest program. Truthfully, for me, I would love to finally convince the rest of the world that the best thing for everyone would be get ups, push ups, and deadlifts with some light running thrown in. But no one believes me because it isn't complicated enough.
So here then is the next step, the intermediate plan. For an advanced plan, for those genuinely interested in Olympic lifting for its own sake, I suggest seeking out an expert coach who specializes in this field. I break these into intermediate A and B, with the B plan being slightly more advanced and working off the floor.
Intermediate Program A:
Day 1
Power Clean Mid Thigh
Clean Pulls
Front Squat
Day 2
Power Snatch Mid Thigh
Snatch Pulls
Back Squat
Day 3
Power Clean From Knees
Push Press
Front Squat
Intermediate Program B:
Day 1
Power Cleans
Power Jerk Behind Neck
Front Squat
Day 2
Power Snatch
Power Jerk
Back Squat
Day 3
Power Clean
Overhead Squat
Front Squat
Clean Pulls
(For both Intermediate plans for higher skill lifts such as clean or snatch variations use sets of three reps instead of fives as previously. This helps to trim away the possibility of poor patterns growing and minimize the risk of injury.)
It is important to be patient during this period. Beginners may need a period of several months before they are squatting an appreciable amount of weight. For my purposes, because I don't deal with elite lifters, I look for a well-performed squat with the load being bodyweight for a set of five before considering them anything other than a beginner lifter.
The Intermediate Plans A and B are honestly plans you can spend the rest of your life working on, gradually adding loads. If you're a smart athlete you'll recognize that you should find a few skills that allow you to add load and tax the body sufficiently, yet aren't so complicated as to need special training to use. While the full barbell lifts are excellent tools for power development you should be aware that only real lifters really need to practice the full lifts. Other athletes seeking power increases will be better off performing the power versions – they are simple and require less practice to become proficient at and they force you to produce more power for the reasons stated above.