We receive free products and receive commissions through our links. See
disclosures page
.




Biofactor is a line of interesting supplements that aren't your traditional athletic supplement fluff. Rather, the company offers unique formulas designed to support the various needs of athletes. From aches and pains to mood, attitude, and even energy production, you'll find what you were looking for.
Meehan Formulations, the parent company that makes Biofactor products, is devoted to producting nutritional products that can be used to support and heal the body rather than using drugs to perform the same task.
Biofactor products are designed to promote the daily physical function of the human body, such as making energy, maintaining the proper pH, and keeping the joints healthy. I tried three of their products as follows:
ATP
I was most excited about the Biofactor ATP offering. Because of the name, I thought it was going to be actual ATP, which I had heard had made its way into supplement form. It is, however, a support formula designed to improve your body's own ATP production.
There are several ingredients that assist in accomplishing this goal, and they are a good blend of the usual energy-promoting suspects.
For example, the B vitamins and CoQ10 (an enzyme required for the synthesis of ATP) are perhaps the most critical ingredients for the end of energy production. The blend also includes some electrolytes in small quantities and homeopathic cell salt.
These ingredients will not only provide what is needed for producing ATP in the body, but when combined with a good diet, they will also help the body get into the right condition for energy production.
When taking this supplement I could definitely feel the B vitamins working to boost my metabolism. I'm not sure if it's necessarily a lot better than a similar formula, but it was certainly noticeable.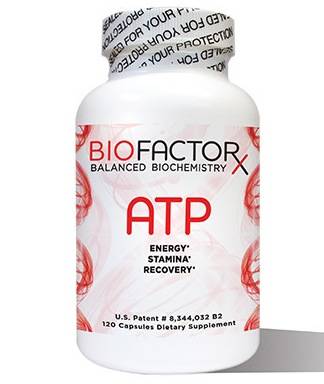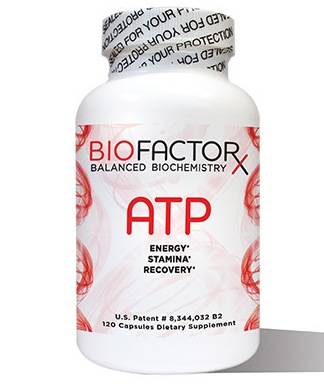 Alkaline Formula
Much like the ATP offering, the Alkaline Formula doesn't have any surprises, but that's a good thing.
Biofactor seems to rely and tried-and-true ingredients that are known in science to get the required job done. Like their other products, this one is filled with nutritive ingredients to achieve its goal.
Namely, this formula has alkaline electrolytes (although, interestingly, no calcium, which is probably due to pill size constraints) and baking soda.
I thought that the pill size would be too small to make a difference, but even when I took one or two (the recommendation for athletes is up to eight a day), I noticed the effects.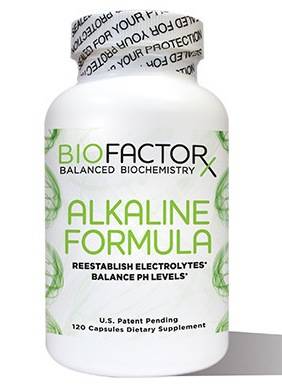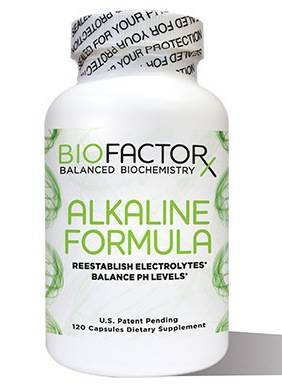 Body Comfort Formula
The Body Comfort Formula is perhaps the most unique of each of the offerings.
By its name, I expected some sort of anti-inflammatory formula, but its primary ingredient is DL-phenylalanine, which is a purported pain reliever and mood elevator.
There is also kava kava powder, which is a sedative and which may have harsh interactions with some drugs, like antidepressants and alcohol. GABA, a neurotransmitter that is believed to have a relaxing effect on the muscles, is also included.
The company recommends taking this supplement twice daily. Its primary ingredients seem aimed at creating a soothing, calming, and sedated state, so it's not so great for morning use. However, it may also promote quality sleep, relaxation, and feelings of pleasure.
The effect wasn't particularly strong for me, but I was already taking tyrosine as a supplement when I received this, so it's possible that mitigated some of the effect of phenylalanine. I was also regularly taking tryptophan, which may have interfered with the other ingredients.
This supplement may be contraindicated with many types of drugs, even more than the label says, so if you're considering trying it out, make sure you're totally free of any prescriptions and alcohol consumption.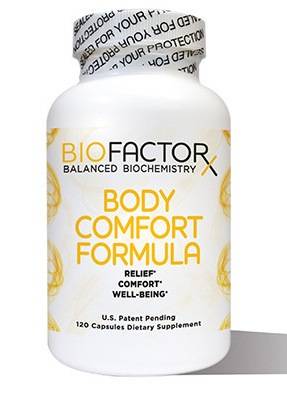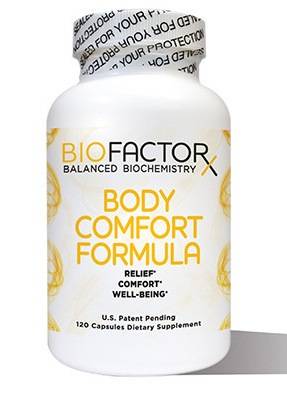 Downsides
My only problem with the supplements is the price. The cost on these might not seem crazy at first glance, but when you factor in their higher daily dose recommendations for athletes, it might be prohibitive for some.
In all, I thought these supplements were pretty darn good. They all relied on basic ingredients and solid formulations, and as a result, they did what they were supposed to do.
I liked the titles as well, which accurately described the intended use of the supplements. I'd recommend giving the products a try before dismissing them due to price. You'll probably find they are worth what you pay.
The following Biofactor products are available at MeehanFormulations.com:
ATP is available for $40.
Alkaline Formula is available for $36.
Body Comfort Formula is available for $26.