We receive free products and receive commissions through our links. See
disclosures page
.




I think this may be my new favorite general-purpose paleo cookbook. There are a lot of paleo cookbooks out there. Some are more paleo than others and some are more suited to specific tasks than others – slow cookers, party food, desserts, or certain ethnic foods. But Against All Grain: Delectable Paleo Recipes to Eat Well & Feel Great is simply a good all-around cookbook.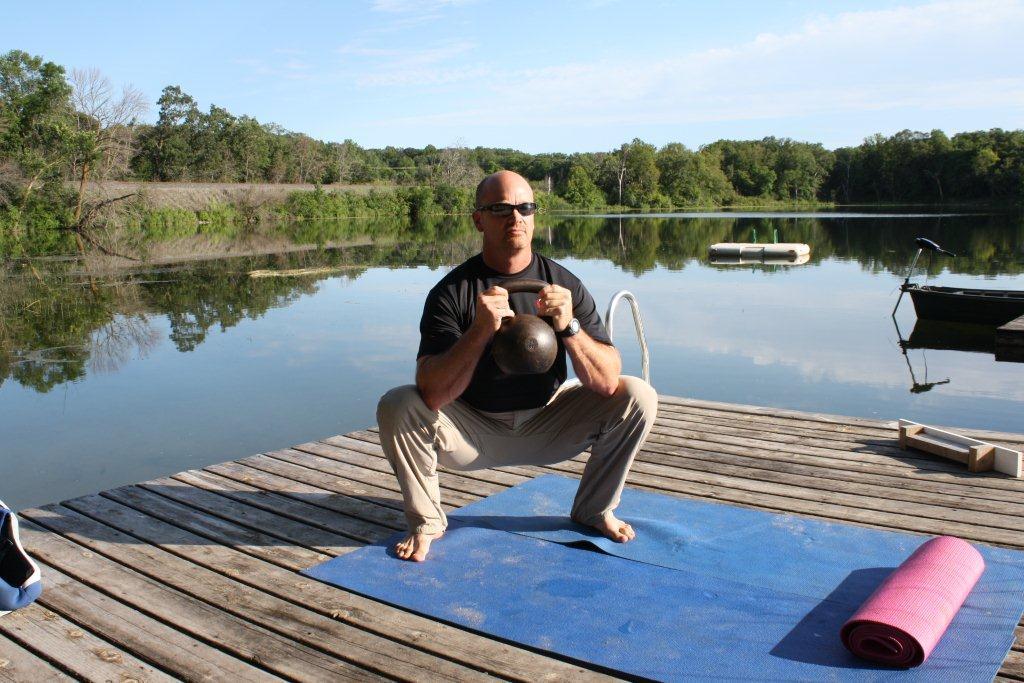 Written by Danielle Walker, the woman behind the blog Against All Grain, this cookbook is intended to allow for those who follow the paleo diet to not miss out on the joys of cooking and eating. Danielle herself was diagnosed with ulcerative colitis when she was 22 years old. Discovering and following the Specific Carbohydrate Diet (SCD) helped her fight her disease, but it was when she discovered paleo that she truly put it into remission.
As a result of her experience, you will see indicators in this cookbook of recipes that are SCD compliant. Danielle is also careful to note which recipes are egg-free, nut-free, or vegan. On the whole this book is highly sensitive to those with food allergies and food intolerances, and therefore is a good recommendation for anyone dealing with autoimmune issues or diets designed to combat autism.
In fact, one of the sections unique to this cookbook compared to other paleo cookbooks I have reviewed is the "For the Kids in All of Us" section. The book includes a number of the typical recipe sections – breakfasts, soups, breads, dinners, desserts, and even drinks (non-alcoholic or otherwise) – but there is one additional section of the book dedicated to foods for kids. As the testimonials in the back of the book speak to, kids with food sensitivities or autism can greatly benefit from the paleo diet. I think it's wonderful that Danielle included recipes to help kids enjoy these healthy foods, and maybe even enjoy making them with their parents too.
I know my husband and I certainly enjoyed these recipes. Recipes I tried included: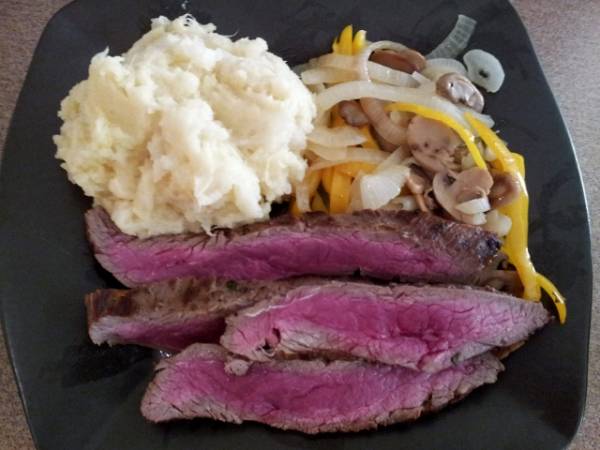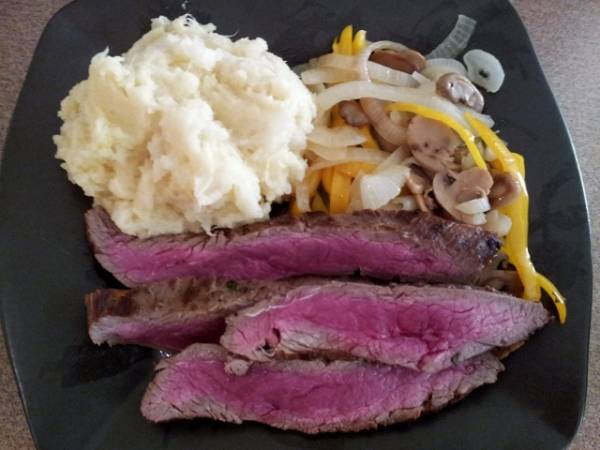 Indian Spice Pork Roast with Cumin Curry Carrots
Clam Chowder
Slow Cooker Sesame Orange Chicken
London Broil with Rosemary Vegetables
Curried Short Ribs
Celeriac and Sausage Hash
Zucchini Bread
Spiced Pumpkin Muffins
We absolutely loved every recipe we tried and I have more on my list that I'm going to make in the near future. I've been making the zucchini bread and pumpkin muffins pretty much every week since I received this cookbook. They've become our go-to weekend morning treat with our coffee. And using Danielle's recipe for London broil, I even cured my husband of a lifelong aversion brought on by a bad childhood experience. (Seriously, who doesn't have a "my mom always overcooked _____ and now I hate it" story, right?)
The clam chowder was a wonderful surprise – in fact, so were both the recipes I tried that utilize celeriac. Celeriac, also known as celery root, is far less starchy than sweet potatoes, but makes a great replacement for them. I try to avoid eating too much in the way of starchy veggies, which other paleo cookbooks can make surprisingly hard to do at times. As a result, I found Danielle's recipes for clam chowder and celeriac and sausage hash to be particularly enjoyable. I could eat the hash every night for dinner for quite some time, truth be told, and it's easy to make. I can't promise, however, that finding celeriac in your local grocery store will be quite as easy.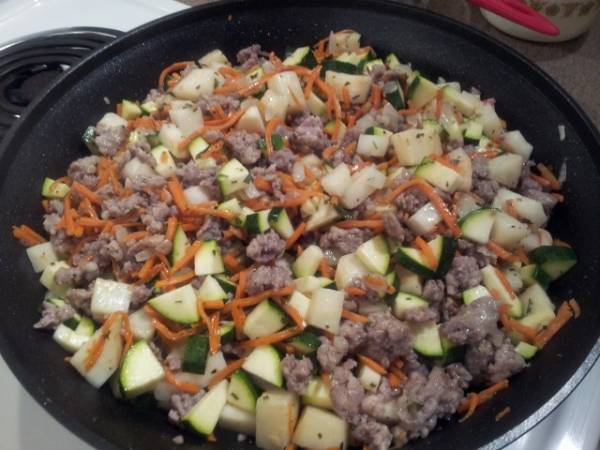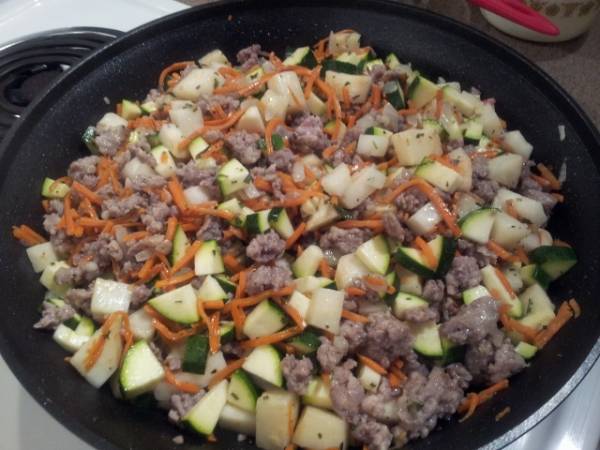 Now, one thing to be clear is that this book does include recipes that might not be deemed "healthy" to eat on a regular basis and would not meet the strictest definition of the paleo concept. Sometimes I get irritated with cookbooks that put honey and maple syrup in everything. This book does not go that far, though, and I give it some leeway in that regard as the intention of this book is quite clearly for people with food issues to continue to enjoy food. There is a broad range of recipes in the book, from low sugar to high sugar, and for that reason I think it's actually a good all-purpose beginner's paleo cookbook. It includes all the paleo staples for basic clean eating, as well as plenty of treats for special occasions.
The book is well laid out for a beginner cook or any cook to find what they need. There is an ingredient index in the back for those moments when you're thinking, "I've got a pork tenderloin. What can I do with pork tenderloin?" And there is my favorite part – the photo recipe index – as well. There's also a cool illustration in the beginning that shows various animals and the butcher's cuts with dollar signs indicating the general price of those cuts, and lots of advice on how to stock your kitchen and where to find some out-of-the-ordinary ingredients.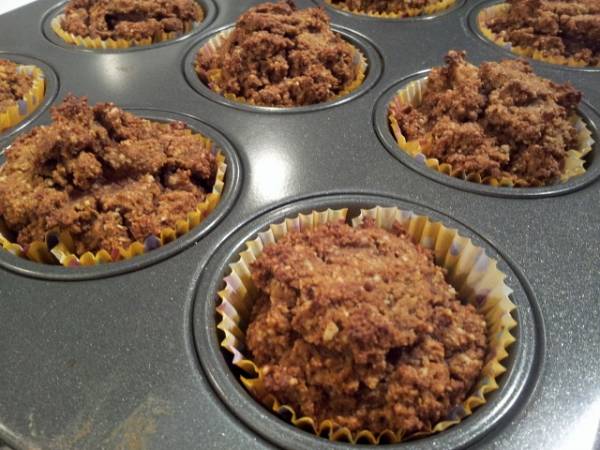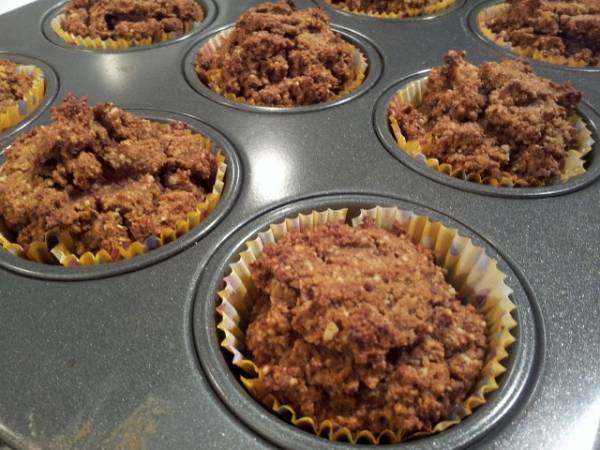 Honestly the only thing I don't like about this cookbook is where the page numbers are placed. It sounds silly until you find yourself paging trough the book without being able to find a recipe for the umpteenth time. The page numbers are about two thirds up the page instead of down in the corner, and since that's a bit unusual I find myself flipping through the pages every time for a bit until I realize why I can't find the page number I'm looking for – because I'm looking at the wrong part of the page!
But in the end, that's a small complaint. Where other cookbooks have specialties that make them wonderful, it can make them hard to recommend as a cookbook for someone new to paleo. Against All Grain is serious about being gluten-free, grain-free, and dairy-free, and I think it's a great well-rounded addition to any paleo cook's library.
"Against All Grain" is available for $20.97 at Amazon.com.
And to give you a literal taste of what you can find in this cookbook, here's a recipe:
World-Famous Sandwich Bread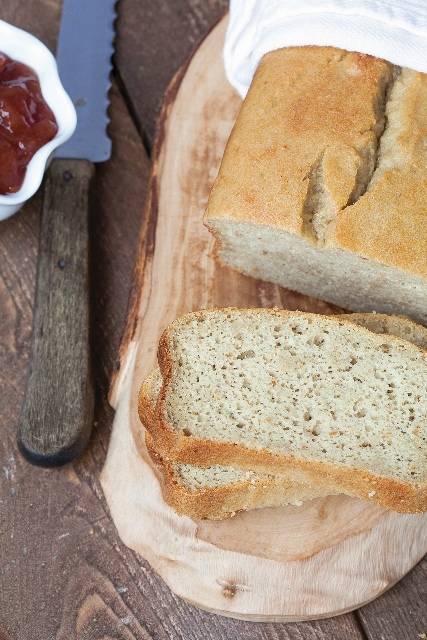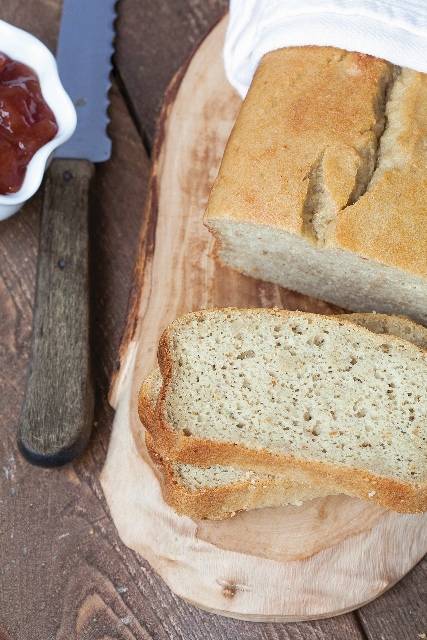 Prep time: 20 minutes
Cooking time: 50 minutes
Yield: 1 loaf
This is the bread that took my blog global. It is my most viewed and shared recipe of all time and has never received a negative comment, except about the cleanup! You can toast it to accompany eggs in the morning, send an almond butter and jam sandwich to school with your kids, or grill it Panini-style.
Ingredients:
Coconut oil for greasing pan
4 large eggs, separated
1 cup smooth, raw, unsweetened cashew butter
1 tablespoon honey
2½ teaspoons apple cider vinegar
¼ cup almond milk
¼ cup coconut flour
1 teaspoon baking soda
½ teaspoon sea salt
Method:
Preheat the oven to 300°F. Place a small heatproof dish of water on the bottom rack while the oven heats.
Line the bottom of an 8½-by-4½-inch loaf pan with parchment paper, then grease the sides of the pan with a very thin coating of coconut oil.
Place the egg whites in the bowl of a stand mixer and beat until soft peaks form, or use a hand mixer.
Beat the egg yolks and cashew butter in a separate bowl until combined, then mix in the honey, vinegar, and milk.
Sift the coconut flour, baking soda, and salt into the cashew butter mixture. Beat until combined.
Add 2 tablespoons of the whipped egg whites to the cashew butter mixture and beat until smooth. Add the remaining egg whites and beat on low until just combined. Do not over mix.
Pour the batter into the prepared loaf pan, then immediately put it into the oven.
Bake for 45 to 50 minutes, until the top is golden brown and a toothpick inserted into the center comes out clean.
Remove from the oven, then let cool for 15 to 20 minutes. Use a knife to free the sides from the loaf pan, then flip the pan upside down to release the loaf onto a cooling rack. Cool right side up for an hour before serving.
Tidbits:
The steam from the dish of water helps the loaf rise and keeps it a nice white color.
While beating the egg whites separately is not required, it helps the loaf rise to almost twice the size as adding the eggs whole.
Use homemade cashew butter made from unsalted raw cashews or purchase raw, unsweetened cashew butter in a jar.