We receive free products and receive commissions through our links. See
disclosures page
.


Nothing makes my day quite like receiving a review copy of a new paleo cookbook in the mail. So I was intrigued when the mailman recently left me a copy of Everyday Paleo Around the World: Italian Cuisine. The newest in the series of paleo cookbooks from author and chef Sarah Fragoso, this one takes the genre in a new direction.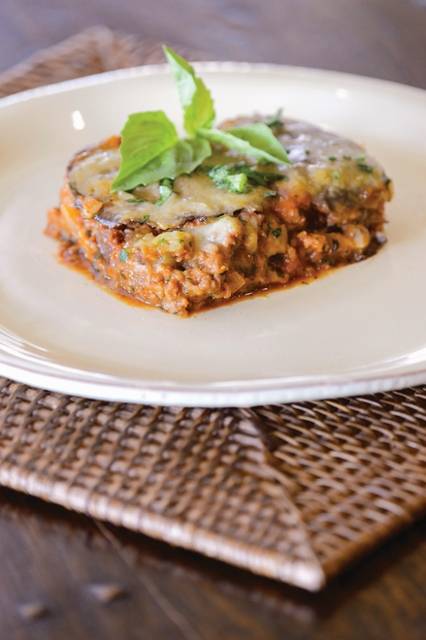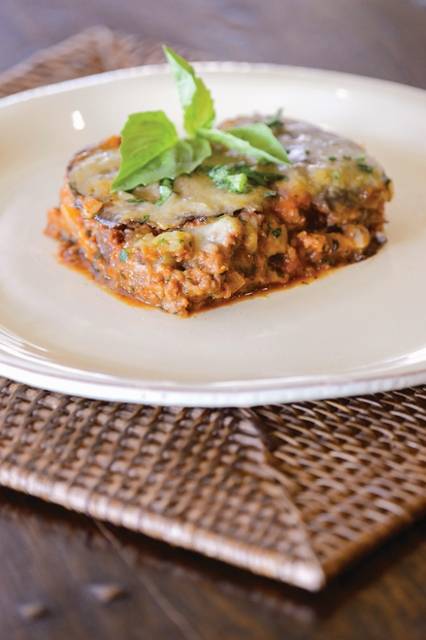 One of the things I appreciate about a good paleo cookbook is when the author starts off by defining what paleo means to them. Sarah does this right off the bat, and you should be warned that her definition is strict in all ways but one. Some cookbooks will include recipes with a lot of natural sugars like maple syrup or honey, others will shun dairy, and others will be gluten free, but not grain free. Sarah is strict paleo on all fronts except dairy.
The secondary title of the book is Authentic Recipes Made Gluten-Free, but know that this is a grain-free cookbook. Some people will find grain-free cooking more challenging and limiting than they prefer. And while a number of the recipes do include dairy, Sarah is extremely mindful to include alternative ingredients or make the dairy optional, so those who can't tolerate dairy products will still find this cookbook completely enjoyable.
What I appreciate about this book is what Sarah discusses in depth in the multiple chapters of the book that come before the recipes. She did the research for this book while on a month-long trip with her family through different regions of Italy. Aside from wanting to bring authentic and varied flavors to the palette of paleo eaters, she also wanted to investigate authentic ways of preparing foods and bring those home as well. She traveled to cities of all sizes and worked side-by-side with chefs who still prepare food in the old-fashioned ways of Italy.
One thing I personally wasn't so interested in was the travelogue aspect of the book. While I enjoyed learning what she gleaned from each chef, it wasn't compelling to read about the flights, cab rides, and other seemingly overblown details. Then again, I'm not that into reading travelogue-type writing, so maybe that's just me. I thought there was a little too much drama surrounding preparing for the trip and I even flipped back to re-read at one point and make sure it was just a one-month trip she was going on, as it seemed to be inordinately anxiety-provoking for the family to prepare for their journey.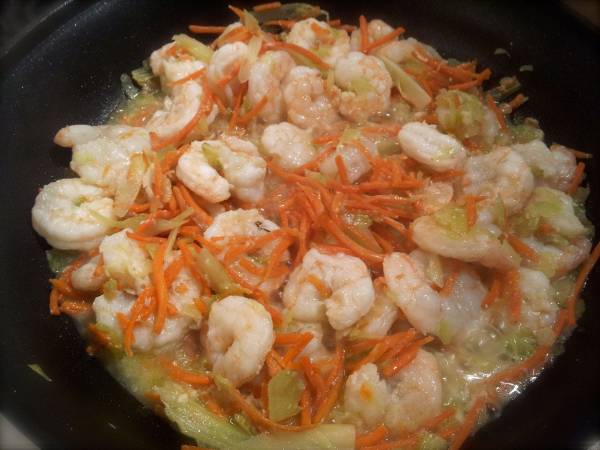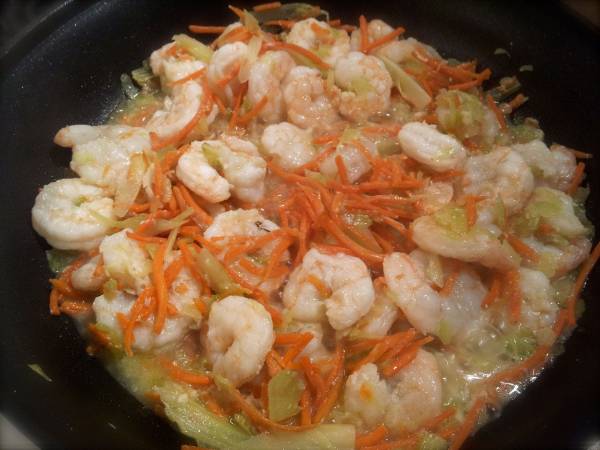 The one element of drama I did sympathize with was the fact that Sarah's high school-aged son decided to stay back and not go on the trip with the rest of the family. I could see that being emotional and conflicting, although I can only imagine the fact that his mother made this fact such a prominent part of the beginning of the book probably induced an extreme amount of teenaged eye-rolling and multi-syllabic "Mo-om" exclamations.
But ultimately, what stands out the most – and what should stand out the most – in this book are the recipes. There are five recipe sections, amounting to 100 recipes total:
Antipasti
Pizze
Primi Piatti: First Courses, Sauces, Side Dishes & Soups
Secondi Piatti: Main Dishes
Dolci: Dessert
Recipes I tried from the book included:
Baked "Ziti"
Baked Fish With Sweet Potatoes
Lamb With Lemon and Eggs
Meatballs and Spinach With Bechamel Sauce
Shrimp With Fennel Cream
Chicken Stew
Almond Cookies
I didn't try any of the pizzas and I didn't try any of the antipasti, as they seemed a bit high maintenance for regular dinners. But I will say, next time I throw a party I'm definitely pulling this book out to give a go to some of the antipasti recipes. Many of them appear simple, but impressive – a great combo for party food. (I just might invite some people over to have an excuse to make some of the desserts, too.)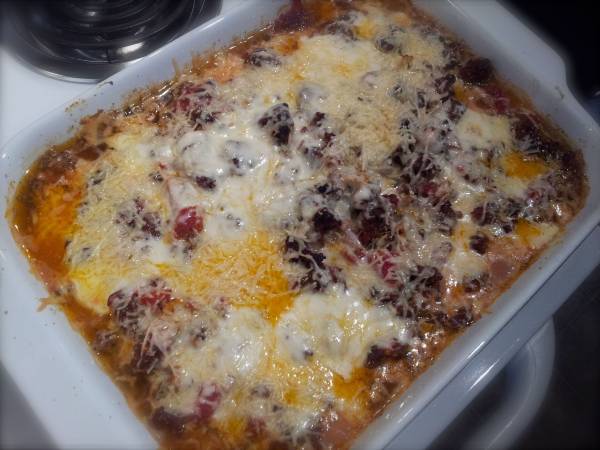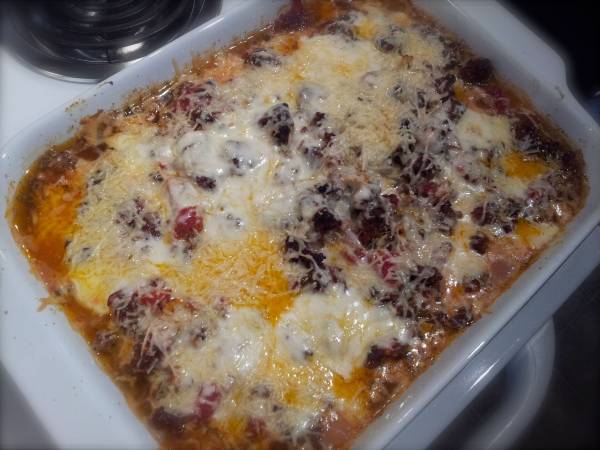 Of the recipes I did try, all of them were intensely satisfying. My paternal grandfather's family came to the United States from Italy, so eating Italian food was a major part of my childhood. And by that I mean real Italian food, not elbow noodles with Ragu and other things some of you had passed off on you. Since transitioning to paleo eating, the absence of hearty Italian food has definitely been something I have mourned. Even though some of these recipes may not look like what you think they should, i.e. the Baked "Ziti," the flavors are quite reminiscent. Those "ziti" might not have been real noodles, but the dish itself was fabulous and not difficult.
It should be noted, though, that some of the recipes in this book are difficult. Some require a lot of preparation and careful steps in the cooking process. I found my way around this by preparing parts of the recipes earlier in the day. For example, for both the Meatballs With Spinach and Bechamel Sauce and the Shrimp With Fennel Sauce, I prepared the respective sauces in the afternoon and simply heated them back up on the stove top when I prepared the rest of the dish at dinner time. Because of the preparation and techniques in the recipes, I would not say that this is a good book for beginner cooks, but I think the book makes that obvious in its presentation. This is a book for foodies, for food lovers, for people who miss the joy of preparing good Italian meals.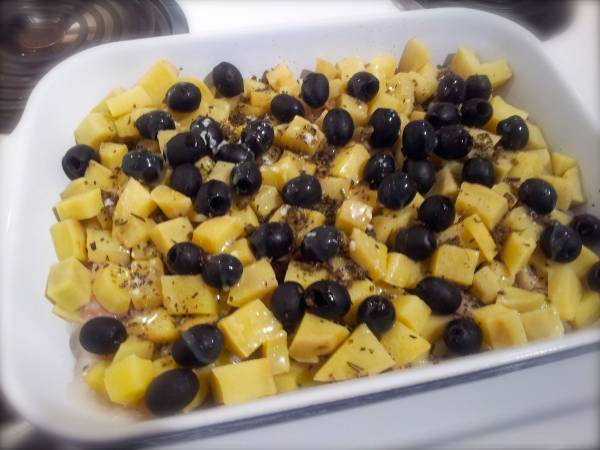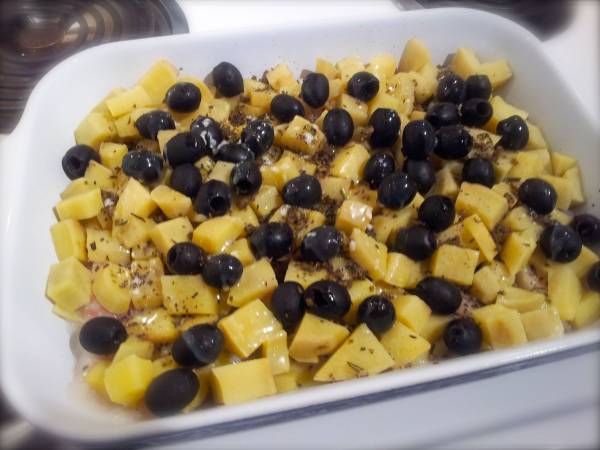 On a technical note, I genuinely appreciated that this book included both a recipe index based on photos and an ingredient index. I find it perplexing when cookbooks make it exceedingly difficult to look up recipes. If I have pork in the freezer or fennel in the fridge, I want to know fun ways to prepare these items. This cookbook is laid out in a way that makes those kinds of problems quite easy to solve.
This is not a book of recipes you will use every day, despite the fact that it is named Everyday Paleo. That being said, you will salivate as you page through this cookbook. I had to take a break from reading it a couple of times, because it made me so hungry. The pictures are simply gorgeous and the presentation of the book puts you in a mental place of deep appreciation and love for quality food. The book conveys an authentic sense of caring for food, and that part of what makes food good is that it comes from people who care.
"Everyday Paleo Around the World: Italian Cuisine" is available for $22.54 at Amazon.com.