We receive free products and receive commissions through our links. See
disclosures page
.
EDITORS NOTE: We know how hard it is to gift shop, so we thought we would help you out with ideas. Strongman and strength coach Chet Morjaria suggests ten last-minute gift ideas for those who train strongman.
Chet's Strongman Holiday Wish List
Strongman training is a lot of fun, and very effective, regardless of whether it is your sport or not. Here are ten fun and effective suggestions for anyone who enjoys playing with heavy things!
1. Ironmind Large Tough-As-Nails Sandbag Set – $64.95
There's nothing quite like training with a sandbag. And there are no sandbags quite like these Ironmind sandbags. In fact, they have been used and abused at World's Strongest Man every year over the last few years. These bags are strong, tough, and large – this kit can hold up to 300lbs of sand when fully loaded. That should keep even the strongest of you going. This large sandbag set contains the bag, two liners, and even a training course on DVD for some ideas on how to use it.
2. WSM 2000'S 5 Disc DVD – $35.00
If you're fed up with the lack of decent strongman coverage on TV, pick up this set of DVDs featuring all World's Strongest Man Finals from 2000-2012 to watch anytime you feel the urge. A bargain, and an inspiring gift. Learn from how the big boys do it. Or just get fired up to lift heavy.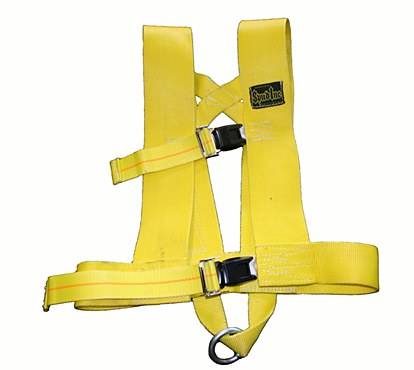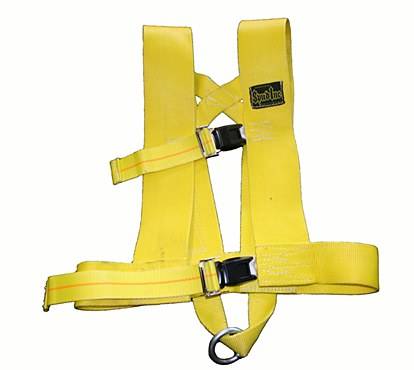 3. Spud Inc. Truck Pulling Harness – $199.00
If you've never pulled a truck, then get one of these and pull a truck. If you have, you'll know how much fun it is, how exhausting it is, and how good it is for you. The harness comes in a small size (for women, youth athletes, and average size men) and a large for the bigger athlete. Get one of these and keep it in the back of your car. You never know when it might come in handy.
4. Evolv Defy VTR Climbing Shoes – $65.00
After you've pulled a truck once, you'll want to do it again. And again. And once you've done it a few times, your friends will want to join in. And you'll want to beat them (that pretty much sums up a strongman competition, actually.) We already know it's all about the shoes. Most strongmen will already have the basics – a pair of weightlifting shoes and a pair of flat shoes. You can tell who is serious about pulling heavy vehicles over long distances, because they will have a pair of climbing shoes too. The Defy® VTR is the top selling climbing shoe in the USA, and is good value for a climbing shoe. Get a grip, and get yourself a pair.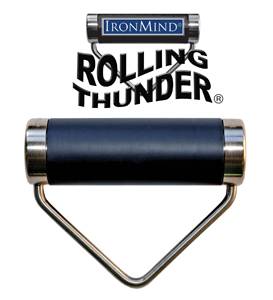 5. Ironmind Rolling Thunder Revolving Deadlift Handle – $74.95
There's grip work, and there's grip work. Pick up (if you can) the original Rolling Thunder Revolving Deadlift Handle, and get to work. The one handed deadlift is an old-school feat of grip strength in all-round weightlifting, and the rolling thunder is the ultimate way to put it to the test.
6. Strength Shop Loadable Duck Walk – $98.00
Perhaps one of the more unusual loaded carries, this makes a good present for a strongman that has almost everything. It's also small, portable, and relatively inexpensive, which gets over most of the excuses I hear about not doing loaded carries.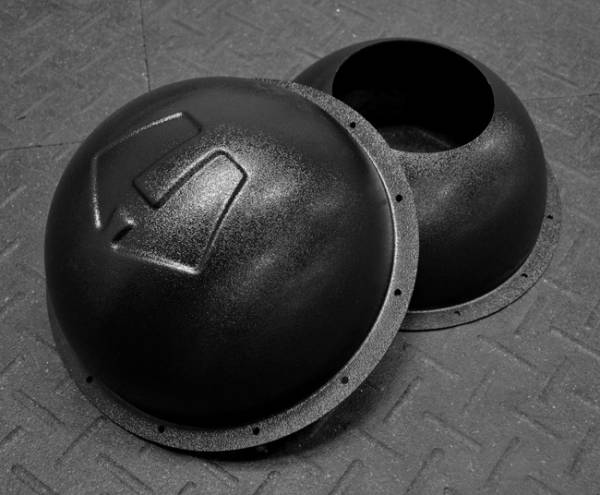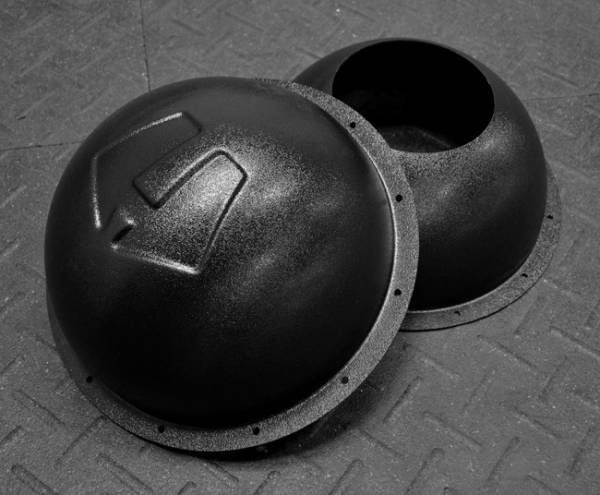 7. Hybrid Athletics Stone Molds – Price varies
This is the gift that keeps on giving – molds to make as many atlas stones as your heart desires! Available either as sets of molds or individually. There are different sets depending on the range of stone weights you want to make. If you are getting them for a friend or family member, hint that they could make you an atlas stone or five as a thank you. Double winner.
8. PR Tacky Championship Blend – $27.95
Another great stocking stuffer for the strongman, this sticky stuff is essential when trying to get a grip on heavy stones. A thoughtful gift for any strongman, pop a pot of this in the Christmas stocking.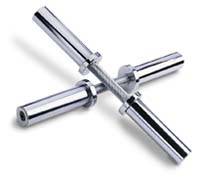 9. Troy Olympic Dumbbell Handles – $119.00/pair
These plate-loadable dumbbell handles are very versatile bits of kit. Use them for overhead work, heavy swings, dumbbell rows, bench press work, and much more besides. The thick handles make for even more of a challenge. Small enough to keep in your car or kitbag, and loadable to whatever you require using standard plates. You could even bring them into the gym if your gym doesn't have dumbbells that are heavy enough.
10. Fat Gripz – $39.00/pair
These cunning little devices will convert any normal bar into a fat bar. Use them on any handles or grips, such as barbells, dumbells, farmers walks, or even on a log. The benefits of using a fatter grip range from decreasing the stress on your upper body joints to building up your body's potential weak links such as grip and forearm strength. Also, by using grips that are fatter than usual in training, when you get to a strongman competition the handles will feel tiny, and very easy to keep hold of!