Super Easy Slow Cooker Roasted Chicken
Prep time: 5 minutes
Cooking time: 4-5 hours
Serves: 4-6
Ingredients:
1 whole chicken
1 lemon, sliced
4 Tbsp of Kerrygold butter chopped
½ tsp pink salt
½ tsp black pepper
Directions:
Rinse and pat dry the chicken. Add it to the slow cooker.
Rub the chicken with butter, salt, and pepper (inside the cavity and outside).
Place half of the lemon slices inside the cavity and the rest on top of the chicken.
Cook on low for 4-5 hours.
Sweet Mash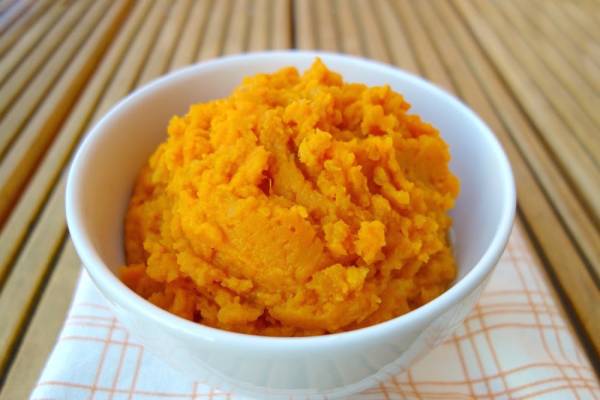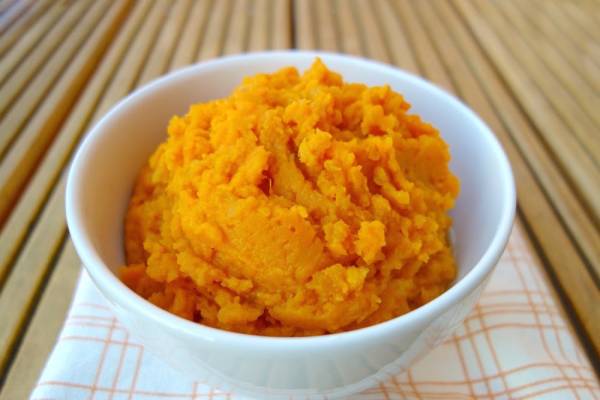 Prep time: 5 minutes
Cooking time: 4-8 hours (crockpot) or 30 minutes (oven)
Serves: 2
Ingredients:
4 Tbsp Kerrygold butter
1 sweet potato or yam
½ cup coconut milk
salt and pepper, to taste
? cup walnuts for topping (optional)
Directions:
Poke holes in the sweet potato with a fork.
Wrap the sweet potato in foil and place in a crockpot for 8 hours on low or 4 hours on high. If you want to cook it faster, cook sweet potato in an oven at 400 degrees for 25-35 minutes.
Once the sweet potato is done cooking, remove from foil to let cool to the touch before removing the skin.
Mash the sweet potato with a fork and mix with coconut milk, salt, and pepper.
Top with walnuts.
More food to be thankful for: